Jon Steitzer
July 22 2015 12:43PM
We've already heard that Mike Babcock has been hard at work and using the most of complimentary diner stationery to fill out the Leafs lineup…

"The Leafs head coach said he had been working on line combinations with Matthias, and without Phil Kessel, and setting expectations for the team as he prepares for this week's prospects camp in Collingwood.
"You do (line combinations) all summer on a napkin, you watch the first exhibition game and you don't like what you had on the napkin all summer, and you change it," Babcock said."
… but now we have a bit more insight into the logic that is actually going onto those napkins via Ron MacLean:
Jon Steitzer
July 16 2015 10:32AM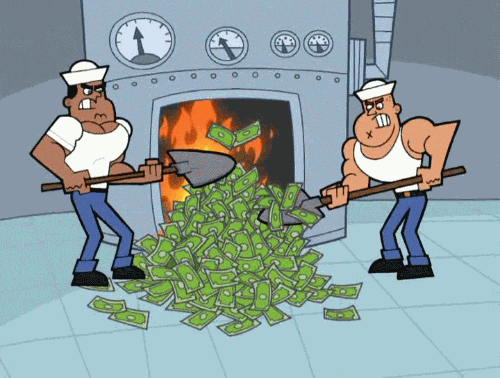 It's the middle summer, hockey news is getting harder to find, and the Leafs are a Bernier signing away from maxing out their contract limit (this is also why Marner won't be signed until Cody Donaghey has been sent back to junior). This seems like as good a time as any to revisit the Leafs salary cap situation and using NHLNumbers.com and borrowing the idea of salary cap visualization from Habs Eyes On The Prize that's what we'll briefly do.
Jon Steitzer
July 13 2015 01:05PM
The acquisition of Taylor Beck means a couple of things:
1. The Leafs have just made a huge upgrade dumping Jamie Devane for an actual player with upside
2. They now have a player who elected to go to arbitration, thus opening the Leafs up to potentially having a second buyout window (occurs after the Leafs last arbitration case.)
According to NHLNumbers.com, the Leafs are sitting on about $7.5M in salary cap space, with only Beck and Bernier left to sign and before taking into account the $5.3M in relief that comes from putting Nathan Horton on the long term injured reserve, there isn't any reason to consider this move for the purposes of gaining cap space. Instead the need may come from the fact that the Leafs have presently exhausted the number of Standard Players Contracts and may want to gain additional space for flexibility in future deals or to take advantage of waiver claims. The Beck and Bernier signings would put the Leafs at the 50 contract maximum, with one space definitely being freed up upon the return of Cody Donaghey to the QMJHL.
Jon Steitzer
July 10 2015 11:27AM
Last season there was plenty of talk about Dion Phaneuf seemed destined to join the Detroit Red Wings, it seemed like a distinct possibility at the trade deadline, and we were at the point where many of us started debating whether taking back Stephen Weiss' contract would make the deal worth it. Ultimately Phaneuf never moved, hasn't moved, and may never move, but the Leafs have acquired Mike Babcock who may have been the primary voice in the Wings organization looking to acquire Dion.