Cat Silverman
July 20 2015 08:36AM
The Toronto Maple Leafs still haven't brought a general manager on board, but they're continuing to fill in the rest of the holes they have in their organization one by one. 
The @MapleLeafs have hired Steve Briere as the team's goaltending coach and Ari Vuori as Director of European Scouting #TMLtalk

— Leafs PR (@LeafsPR) July 20, 2015
The club announced on Monday morning, per their PR department, that Steve Briere and Ari Vuori had been brought onto the team's staff for the 2015-2016 season. Briere has been hired to take over the position of goaltending coach, while Vuori is the new director of European Scouting. 
The addition of Vuori to the club's scouting department is especially interesting for a handful of reasons. The 53 year old native of Poytya, Finland only spent three seasons in North America - two of which were in the OHL back in the mid-1980's - but the former Team Finland mainstay and TPS HC captain has certainly been around the NHL since his retirement from the ice. 
Nation World HQ
July 17 2015 07:00AM
Kesler's new contract and the Dave Nonis effect, Leafs salary cap situation, Flames new guys provide more options, what the numbers predict for Vancouver next season, Oilers interested in Seabrook, have no one to blame but themselves for Justin Schultz and more in this week's Roundup.
Jon Steitzer
July 16 2015 10:32AM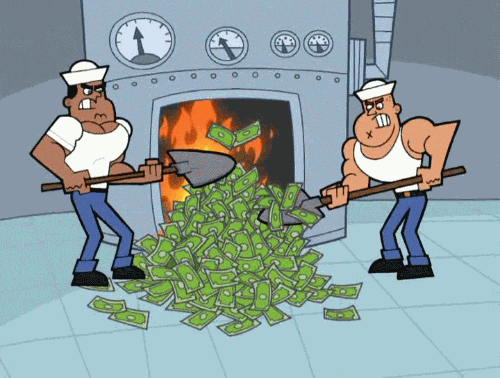 It's the middle summer, hockey news is getting harder to find, and the Leafs are a Bernier signing away from maxing out their contract limit (this is also why Marner won't be signed until Cody Donaghey has been sent back to junior). This seems like as good a time as any to revisit the Leafs salary cap situation and using NHLNumbers.com and borrowing the idea of salary cap visualization from Habs Eyes On The Prize that's what we'll briefly do.
Steve Dangle
July 15 2015 09:10PM
On this episode, Justin Bourne joins the show to talk about playing pro hockey, turning to writing, and lots of stories in-between. Get to know one of our favourite folks in the hockeysphere.

Cat Silverman
July 15 2015 01:39PM
*Note to the reader: I realize that Ryan Kesler has never been a Toronto Maple Leaf, Phil Kessel is no longer a Toronto Maple Leaf, and none of us want to hear Dave Nonis' name ever again here in Leafland. I'm not sorry for writing this anyway.*
On a day where Cody Franson is still unfairly unsigned and gifs of Lawson Crouse eating a worm crept into my timeline while I was trying to eat breakfast, it seems pretty logical that the Anaheim Ducks decided to add to the morning mayhem with a headline contract of their own:
Kesler's new deal is huge. Six years, $41.25 million. ($6.875M AAV).

— Eric Stephens (@icemancometh) July 15, 2015
Oh boy, Anaheim.