A. Bates
March 17 2012 11:33AM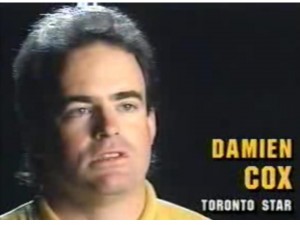 You have to ask the question.
Adding to the recent misery of the Leaf fan, the Toronto MSM are in full trolling mode. Damien Cox, a long time Leaf hater, wrote a piece about how it would be in the Leafs best interest to trade their first player to hit 70 points since Mats Sundin. I'm not exactly sure how trading a 24 year old, 30+ goal scorer who is on his way to his first point-per-game season is such a great idea. Adding onto this idiocy, Gord Stellick, who was a General Manager for the Leafs at one point, had this to say about Kessel's trade value:
.
I think you can look at Paul Gaustad at the trade deadline going for a first- rounder, a late first-rounder, and go from there
Anyone who compares Paul "20 points in 62 games" Gaustad's trade value to Phil Kessel's trade value probably shouldn't be asked about their opinions on hockey, let alone be given the keys to any franchise not named "The Ottawa Senators".
Surprisingly, my opinion on the state of the Leafs differs slightly from most of the morons that write for the MSM. It's true, the Maple Leafs chances of making the post-season for the first time in forever are next to zero but all is not lost.
Follow me over the jump for some perspective
Jonathan Willis
March 17 2012 11:22AM
Brian Burke has shown in the past that tanking for a draft pick is not something he's willing to consider. At trade deadlines in the past, he's even done ludicrous things – such as adding Martin Gerber to a going-nowhere team in 2008-09 – to prove that fact.
Nevertheless, the Leafs are realistically out of things, eight points back of eighth place with 10 games remaining. Barring the most miraculous of runs and some good fortune too, they're done. The question now isn't whether or not they're in the playoffs; it's how high they'll select at the 2012 Draft.
Pension Plan Puppets
March 16 2012 10:53AM
It seems like ages ago - the Leafs were in a playoff spot, Ron Wilson was still the coach, and Phil Kessel wasn't on the trading block - but TheLeafsNation started to look for new contributors. We had a surprisingly big response and over February the potential contributors submitted three stories.
I was hoping to find one new contributor but...
A. Bates
March 15 2012 11:03PM
James Reimer almost had a shutout on his 24th birthday, showing us the goalie we all remember from last season's miracle run to 10th place. He was positionally sound and made a few huge stops to keep the Lightning off the scoreboard for most of the game, ultimately letting in a late goal forcing the Leafs to only win 3-1.
JP Nikota
March 15 2012 10:34AM
For some, it might seem too soon to give up on the Leafs' playoff hopes, but I, for one, have already begun musing about which teams I may wind up choosing for after April 7th has come and gone.
You see, those of us for whom one team is enough to cheer for, deciding which other playoff-bound team is the least dispicable can often be a daunting chore. For every great player to cheer for, there's a scumbag on the team to cheer against - Sidney Crosby and Matt Cooke, Alex Ovechkin and Alex Ovechkin.
If the playoffs started today, who could we cheer for in round one?