Jon Steitzer
June 23 2015 11:15AM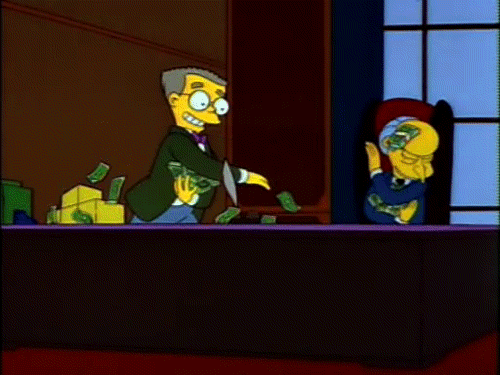 The NHL and NHLPA have landed on the salary cap for the 2015-16, and low and behold it didn't go down and in fact it went up more than expected.
#NHL Salary Cap Upper limit 71.4 Lower limit 52.8

— Nick Kypreos (@RealKyper) June 23, 2015
Now knowing that the Leafs and other teams around the league are working with, we can revisit the Leafs cap situation and potential impacts on the trade market.
Jeff Veillette
June 23 2015 07:53AM
You may have noticed that I've been posting a lot less over the past little bit. It'll probably be like that for another month or so; I've been working non-stop, and head out on the Five Hole For Food tour in a week. (We'll talk more about that in a couple of days!). You'll still see a bit of content from me, but for now, I think the other, more intelligent writers on the staff (everybody other than Bobby) have it under control.
With that said, the mailbag is still a thing! Catherine took it over for the past two weeks, but I'm back behind the wheel today to answer some of your questions.
Ryan Fancey
June 22 2015 06:46PM
First off, let me just start this by saying I think Kyle Dubas should be the next full-time general manager of the Toronto Maple Leafs. You might disagree, but ask yourself, would you be alright with Shanahan naming himself to that title after what you've seen over the last year? If the answer is yes, you should also be okay with Dubas taking over.
Ryan Fancey
June 22 2015 02:04PM
Kelly McCrimmon, rumored for weeks now to be mulling over an offer to join the Leafs' front office, will turn it down. His junior club, the Brandon Wheat Kings, broke the news via their official website this afternoon.
Bobby Cappuccino
June 22 2015 12:37PM
All NHL teams have draft tendencies, also known as "flaws". That's why Yakov Mironov and I got together to do our very own #exclusive mock draft, a vision of what the 2015 NHL Entry Draft would look like if every team showed their "tendencies" on the same day. 
Yakov and I were each randomly assigned 15 of the teams. Any trades that occurred had to be between a team that he had and a team that I had. 
What followed was an insane, hard to follow night that featured several trades. Oh and a bunch of picks that were either strange, bad, or both. 
There are no draft winners this year. Only losers. Each team gets an F-. 
Enjoy.