Justin Fisher
July 21 2015 07:05AM
A former Leafs player and prospect is on his way to the KHL. From Sports-Express' Igor Eronko...
#TBLightning RFA Carter Ashton agreed to terms with the #Torpedo of the #KHL

— Igor Eronko (@IgorEronko) July 21, 2015
Why are we talking about Carter Ashton? Well, his new contract has a minor impact on Toronto's 2016 Draft plans. 
The Leafs dealt Ashton and David Broll to the Tampa Bay Lightning back in early February for a conditional seventh round pick in next year's draft. Toronto would get the pick if Ashton played at least 15 games with the Lightning in this upcoming season. Now in Nizhny Novgorod, Ashton won't be playing at all for Tampa Bay, and the condition will not be met. The trade now becomes Ashton and Broll for quite literally nothing in return.
Jeff Veillette
July 20 2015 05:45PM
As it turns out, I haven't died, lost the will to write, or been hired by an NHL team. Instead, I did a lot more focusing on the task at hand with the Five Hole For Food road crew this year, and didn't write sleep-deprived filler articles throughout July. But the tour is done; we raised a staggering amount of food once again this year, and have gone our separate ways. 
Which means I'm back! I fly back to Toronto tomorrow evening, and I'm here to irritate you all with my thoughts and takes once again. To start off, here's a few questions that you had for me this week.
Cat Silverman
July 20 2015 08:36AM
The Toronto Maple Leafs still haven't brought a general manager on board, but they're continuing to fill in the rest of the holes they have in their organization one by one. 
The @MapleLeafs have hired Steve Briere as the team's goaltending coach and Ari Vuori as Director of European Scouting #TMLtalk

— Leafs PR (@LeafsPR) July 20, 2015
The club announced on Monday morning, per their PR department, that Steve Briere and Ari Vuori had been brought onto the team's staff for the 2015-2016 season. Briere has been hired to take over the position of goaltending coach, while Vuori is the new director of European Scouting. 
The addition of Vuori to the club's scouting department is especially interesting for a handful of reasons. The 53 year old native of Poytya, Finland only spent three seasons in North America - two of which were in the OHL back in the mid-1980's - but the former Team Finland mainstay and TPS HC captain has certainly been around the NHL since his retirement from the ice. 
Nation World HQ
July 17 2015 07:00AM
Kesler's new contract and the Dave Nonis effect, Leafs salary cap situation, Flames new guys provide more options, what the numbers predict for Vancouver next season, Oilers interested in Seabrook, have no one to blame but themselves for Justin Schultz and more in this week's Roundup.
Jon Steitzer
July 16 2015 10:32AM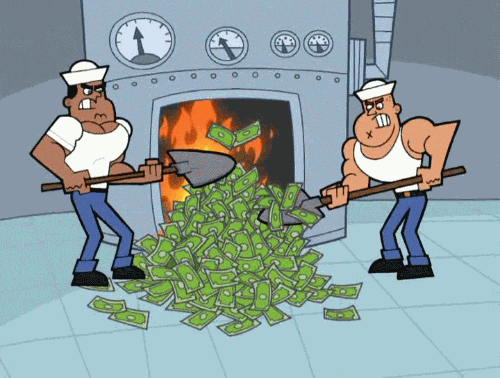 It's the middle summer, hockey news is getting harder to find, and the Leafs are a Bernier signing away from maxing out their contract limit (this is also why Marner won't be signed until Cody Donaghey has been sent back to junior). This seems like as good a time as any to revisit the Leafs salary cap situation and using NHLNumbers.com and borrowing the idea of salary cap visualization from Habs Eyes On The Prize that's what we'll briefly do.