Jon Steitzer
June 01 2015 10:51AM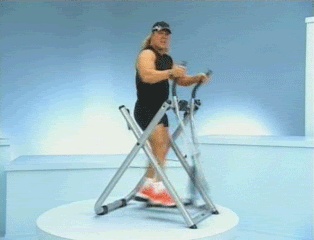 It's go time! The Leafs are continuing on the path to spend any of Bell and Rogers money they can on bringing in the best of the best in areas that the salary cap can't touch. Today the Leafs hired Dr. Jeremy Bettle for their newly created Director of Sports Science and Performance Role.
The @MapleLeafs have hired Dr. Jeremy Bettle as their new Director of Sports Science & Performance. More: http://t.co/FDXL0f4JgT #TMLTalk

— Leafs PR (@LeafsPR) June 1, 2015
Ryan Fancey
June 01 2015 07:03AM
A couple weeks ago we heard that the Leafs could be linked to Kelly McCrimmon of the WHL's Brandon Wheat Kings for a management role. Actually, upon hire, Mike Babcock name-dropped him specifically as one of the best hockey people in the country.
Toronto has now formally interviewed the former CHL Executive of the Year for a spot in their front office group, but they might not be the only NHL team looking to bring him aboard.
Justin Fisher
May 31 2015 06:07PM
You can always count on at least one of Elliotte Friedman's 30 Thoughts to be a juicy rumour about the Toronto Maple Leafs.
In today's post, Friedman waited until his final thought to reveal that Toronto appears to be interested in the Florida Panthers' Zach Hyman...
30. Finally, circled back around Zach Hyman, the Michigan forward who informed Florida he will become an unrestricted free agent in August. Normally, teams don't try to trade for this kind of player, knowing they can get him for free in a little more than two months. But there does appear to be some interest (maybe to wine-and-dine him in advance, who knows?) from the likes of Detroit, San Jose and Toronto, among others. No doubt the Panthers would love to get a pick out of it, if possible.
Justin Fisher
May 31 2015 07:34AM
Do you know what people on the internet love? Content. They can't get enough of it. And I know you, handsome reader of TLN, can't get enough of Toronto Maple Leafs content in particular.
Didn't catch all of our Leafs coverage this week? Stop. Don't worry. I got you.
Going forward we will be recapping the week that was at TLN as well as at other great websites that also cover the Leafs. But mostly TLN because, well, we're the greatest website that covers the Leafs.
Let's get to it.
Justin Fisher
May 30 2015 06:29PM
There's a lot of good reasons to keep Phil Kessel in Toronto - perhaps just as many as there are to trade him. Kessel is a 27-year old elite goal scorer; the kind of high end talent that doesn't become available very often. Normally, it'd be silly to think of trading away such a player, but the Maple Leafs (if you haven't heard) are about to embark on what will likely be a long and painful rebuild. 
Kessel is not old, but he is in his prime. By the time Toronto comes out on the other side, he may not be the player he once was. On top of that, Kessel is the Leafs' most valuable trade chip, and moving him now might accelerate the rebuild by years. That's not an exaggeration.
The issue is, while pretty much any team would gladly employ Kessel, there aren't many that can afford him. He's got an $8M cap hit until 2022, which I'd argue is more than fair price, there aren't many teams that A) have that kind of cap space and B) are looking to improve dramatically in the short term. Kessel is not a fit for a rebuilding team, but would be immensely valuable to a club that's looking to take the next step or simply solidify themselves as a perennial Stanley Cup Contender. 
So where should he end up? Here's the five teams I'd be calling if I were looking to deal Phil Kessel...