2023-24 Maple Leafs predictions: John Tavares scores 30 goals, but is under a point-per-game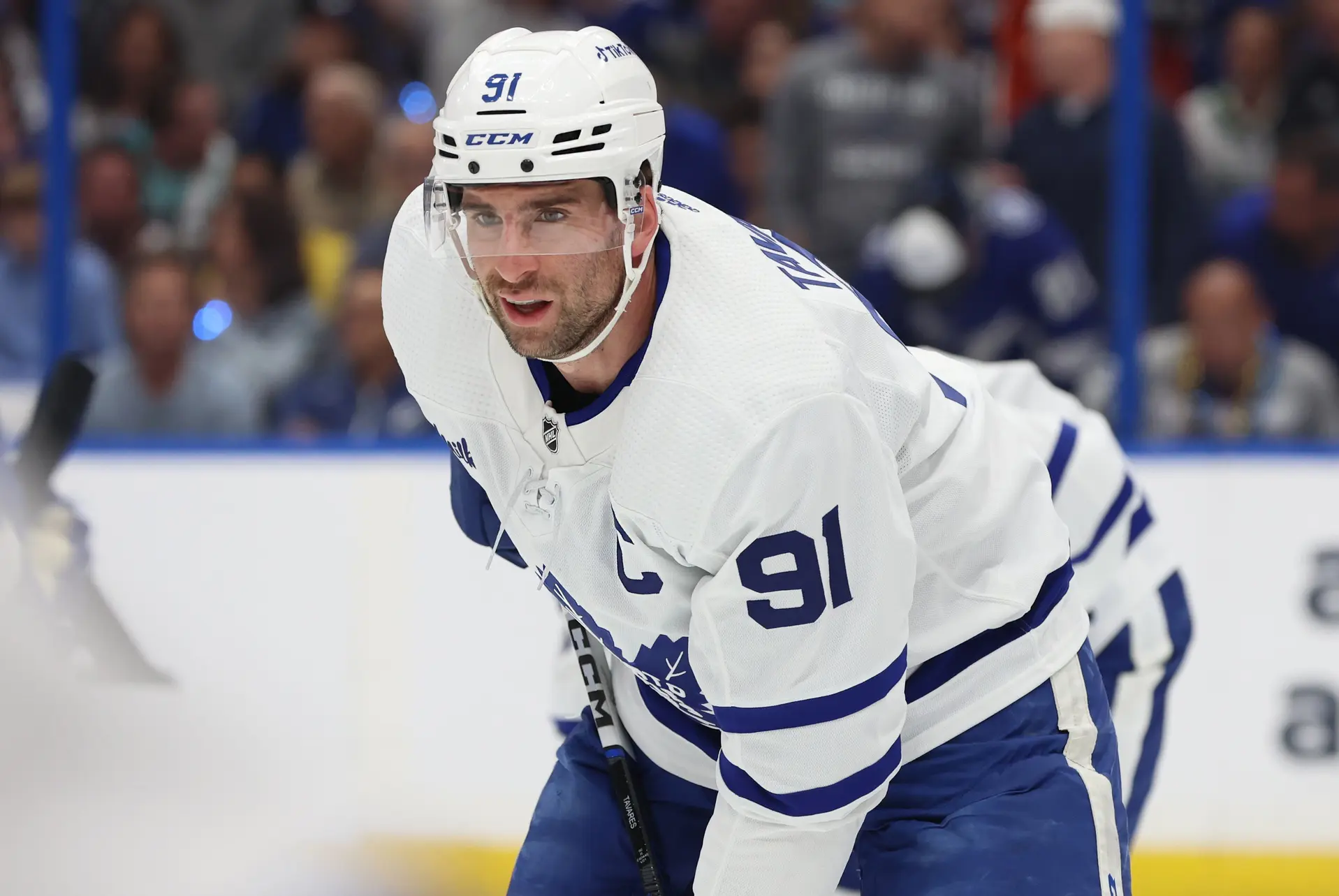 Photo credit:Kim Klement-USA TODAY Sports
He signed a seven-year contract with his hometown team on July 1, 2018.
He was named the club's 25th captain on opening night on October 2, 2019.
He scored the franchise's biggest playoff goal in almost two decades this past April as he sent them into the second round of the playoffs in a game 6 victory over the Tampa Bay Lightning.
John Tavares is entering his sixth season with the Toronto Maple Leafs, and despite him maybe not being the exact player he once was a handful of years ago, he is still a very good player and is coming off another solid season with the Maple Leafs.
Tavares, who has been criticized at times for his contract, has been pretty much everything we were expecting him to be when he signed here. He is coming off his second 80-point campaign as a Maple Leaf and his second 30-goal performance as well while being the leader of this club.
As he looks ahead to his sixth season in Toronto and coming off of the team's best playoff performance in almost two decades, albeit only two rounds (11 games), he is going to try and help lead this team to greater things in 2023-24.
My prediction is Tavares will score 30 goals for the third time as a member of the Toronto Maple Leafs, but he will not be a point-per-game player. He has only done that two times in his career. 2011-12 (31 goals and 81 points in 82 games) and 2015-16 (33 goals and 70 points in 78 games) with the New York Islanders.
The only reason I'm predicting that he will score 30 goals but be under a point per game is because there are more scoring options in Toronto's top nine this coming season. With Matthews, Marner and Nylander headlining the offence, and with the new additions of Bertuzzi and Domi, along with a full season of Knies, Toronto has a lot of weapons in that top nine.
Hey, Tavares could very well score 30 goals again while being a point-per-game player and make me look stupid with this prediction, but for the sake of this article, I'll stick with that as my prediction for the Maple Leafs captain ahead of the upcoming 2023-24 NHL regular season.