Conor Garland is the latest Canucks player the Leafs are rumoured to be pursuing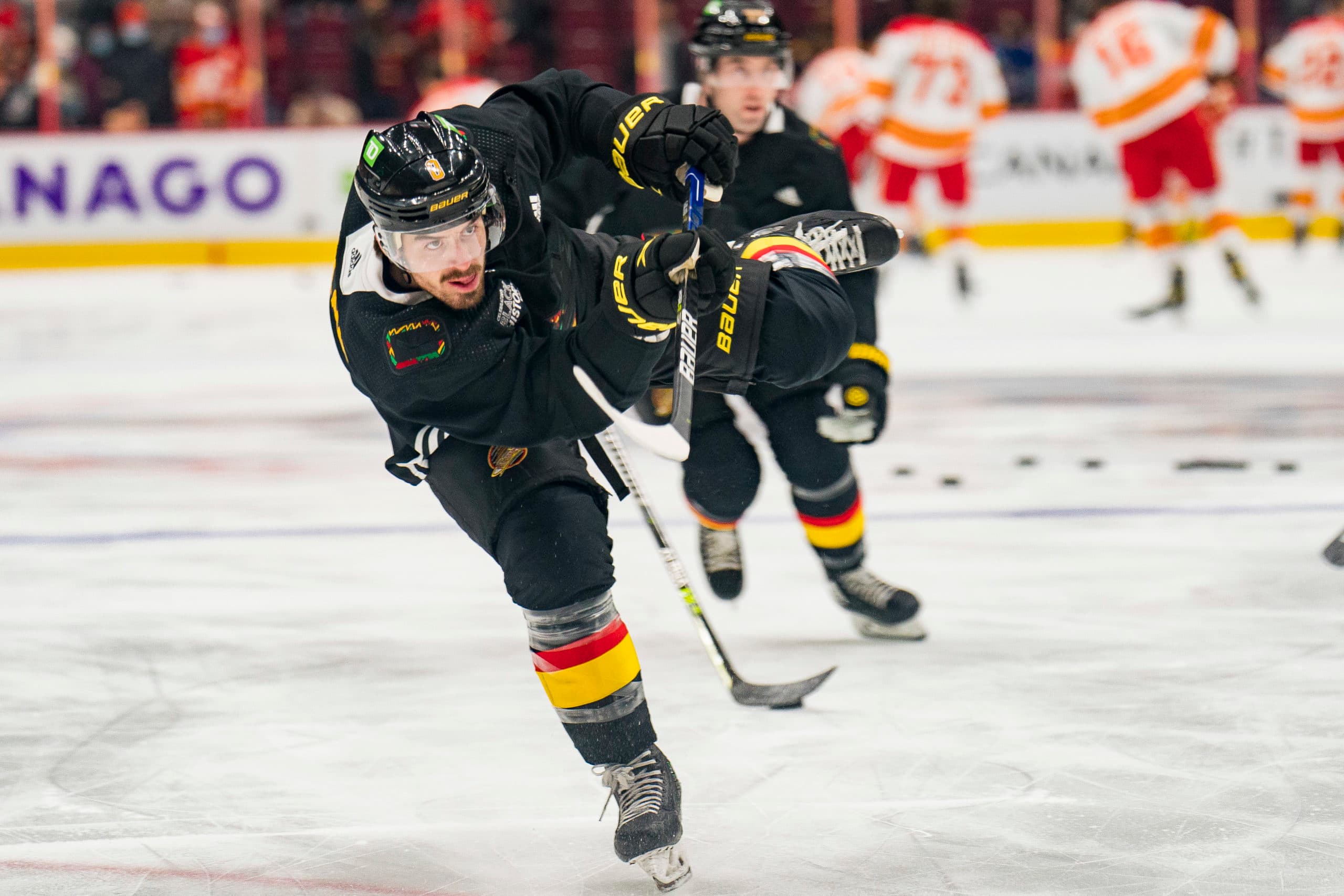 Photo credit:Bob Frid-USA TODAY Sports
It seems like most of the players the Leafs have been connected to are either Arizona Coyotes or Vancouver Canucks, so it seemed like only a matter of time before a former Coyote on the Canucks would get the spotlight as a trade target.
I'll start by saying that I'm a big fan of @Conor Garland. He's a player I would have targeted back when the Coyotes were rumoured to be moving him, and the fact that he's being made available looks like a chance to right a wrong and hop on a player that, interestingly enough, had some success with Michael Bunting.
Garland has a chippiness and edge to his game that doesn't necessarily show up in the hit category. He's a little waterbug like Bunting, but I think because of the players like Bunting we should be at the point where size needs to be considered a driving factor in addressing the Leafs' physical play. Still, he's 5'10, and that's going to put some people off.
As does the fact that Garland who looked like he was moving towards breaking out has taken a step back this year. After 39 points (22 goals) in 68 games in 2019-20 followed by 39 points in 49 games last season, only having 30 points in 50 games this year is a definite step backward, and suddenly his $4.9M AAV contract doesn't seem like the bargain it once promised to be.
While offensive outputs aren't up to previous seasons, there is little doubt that Garland's play has been hitting the mark. He's a good fit for beefing up the second powerplay unit, as well as he can provide some help to the second line both offensively and defensively. While Garland generally plays on the right side, it shouldn't be an issue to move Nylander over the left side. It's notable that using the Evolving Hockey player cards the offensive ability is on par with what Alex Kerfoot has been providing this year, but Garland represents a significant defensive upgrade.
Compared to Miller, Garland would be a lesser-tier addition, though still a handy forward to add to the lineup, especially as he's on a very team-friendly contract for another four seasons (at US $4.95 million per annum). The Canucks weren't alone in valuing Garland's energetic, crafty play: The Leafs were one of many teams to pitch on Garland last season, but in the end the Coyotes knew that he'd likely have to move in a package with Oliver Ekman-Larsson, which he did.
Johnston also touches on a few other interesting things in his article. In his paragraph on J.T. Miller, he goes into how most teams talking with the Leafs are going to be starting the conversation with Topi Niemela. That's to say any team will succeed in that or that they won't have to move on to other ideas, but Niemela is a definite target for the deadline sellers.
Johnston also mentions four other interesting players in his article which he does not connect to the Leafs.
Luke Schenn, who we have probably talked about more than anyone should on this site was mentioned as a player being available.
Tyler Motte, who would certainly address some bottom-six toughness, and get the Leafs playing more physically was mentioned. Although I'm not sure who you'd pull out of the lineup for him, Motte is a player I've long thought could be a fit for the Leafs' fourth line.
Nils Hoglander who showed some promise, but then took a big step back looks like he could be a youngster in the need of a change of scenery. Like Filip Zadina in Detroit, these players always have some intrigue attached to them.
And Bo Horvat is the final player who stands out to me. The idea that the Canucks might deal their captain certainly seems intriguing, and Horvat would be an outstanding middle six option for the Leafs, but the price would possibly be as high, if not higher than what the ask is for JT Miller.
Throw in the fact that both Miller and Boeser are also mentioned in the article, along with (LOL) Tyler Myers, it doesn't seem there is much in the way of untouchables in Vancouver as they cleanse themselves from the Benning era. Only Pettersson, Hughes, and Demko look to be staying put.
As for what Conor Garland might cost the Leafs, that's never really something I think any of us can ever get right. The best-case scenario for the Leafs is that he costs a 1st round pick, a roster player (Kerfoot/Holl/Dermott), and a prospect (Abruzzese or lower). It could be close to that or nothing like it at all. I'm not going to pretend to understand the wants and needs of the Canucks organization, but Garland won't come cheap. He'll just be cheaper than Miller. And with the Canucks priority seeming to be shedding salary, it's likely that young players and cap space are likely critical to getting a deal done.