Is it Ilya Samsonov or bust for the Toronto Maple Leafs?: Leafs Morning Take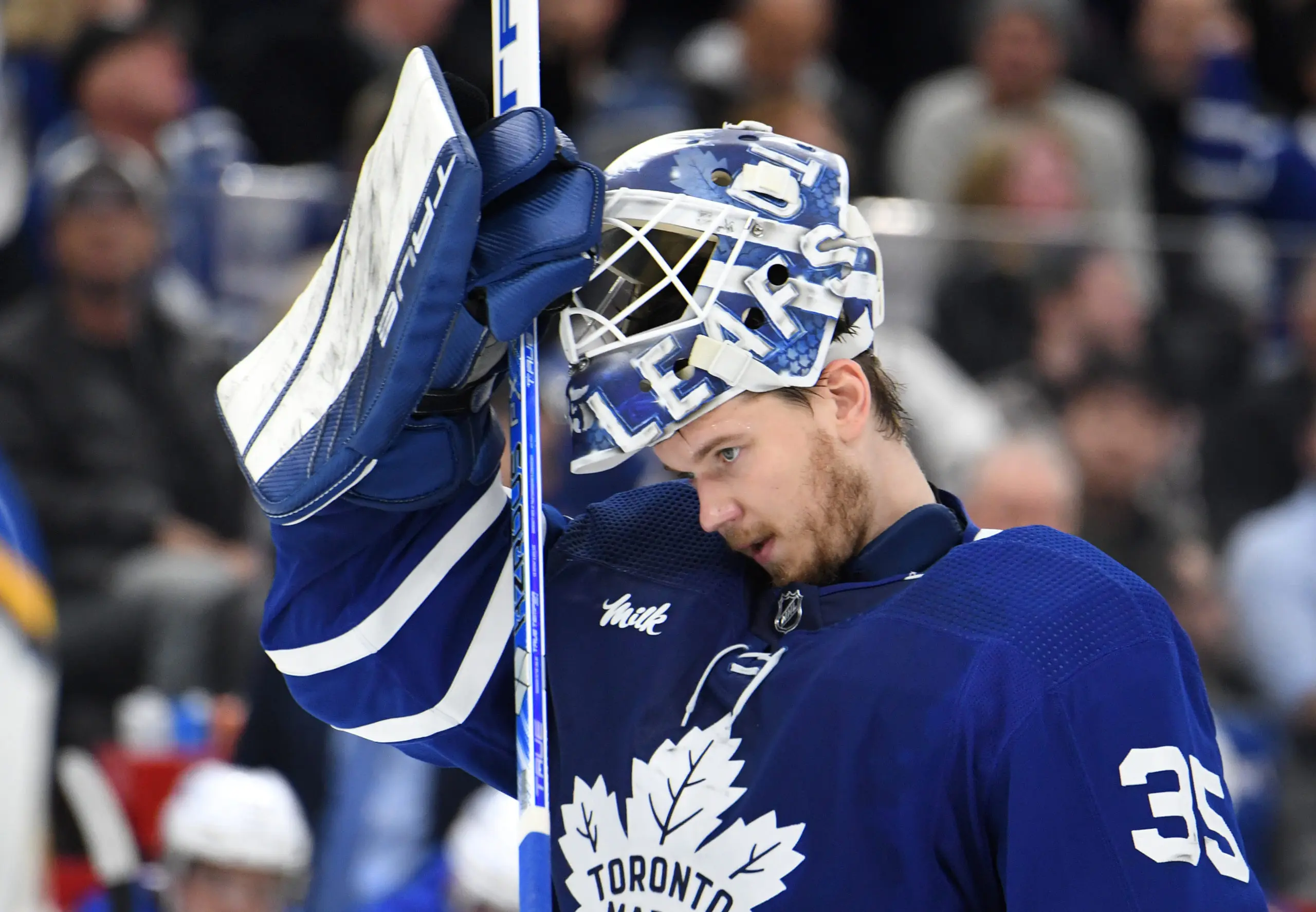 Photo credit:Dan Hamilton-USA TODAY Sports
After tonight, the Leafs will have five games remaining on their regular season slate. Mercifully.
In the penultimate home game of the regular season, Toronto will play host to Columbus on Scotiabank Arena on Tuesday night.
And that's where the conversation started on
Leafs Morning Take
as plenty of news was coming out from the morning skate. Unsurprisingly, Matt Murray was nowhere to be found. After the skate, Sheldon Keefe said he's considered day-to-day with a head injury and "other stuff." Whatever that means. We reacted.
The brunt of today's show was once again focused on Toronto's crease. With the Murray news, what's this mean for Ilya Samsonov? What's this mean for Joseph Woll? By the way, the rookie will make his fifth appearance of the season tonight against the Blue Jackets.
Lastly, we finished off the show with the
Betano Wrap Up
. We live the OVER between Toronto and Columbus.
Join me on Wednesday at 11 AM ET for a full recap of Leafs/Jackets. Also, Jay Rosehill will drop by for another instalment of 3 Hits With Rosie.