Jason Spezza waited patiently for his chance as both he and Justin Holl to make series debut for Maple Leafs in Game 3 vs. Lightning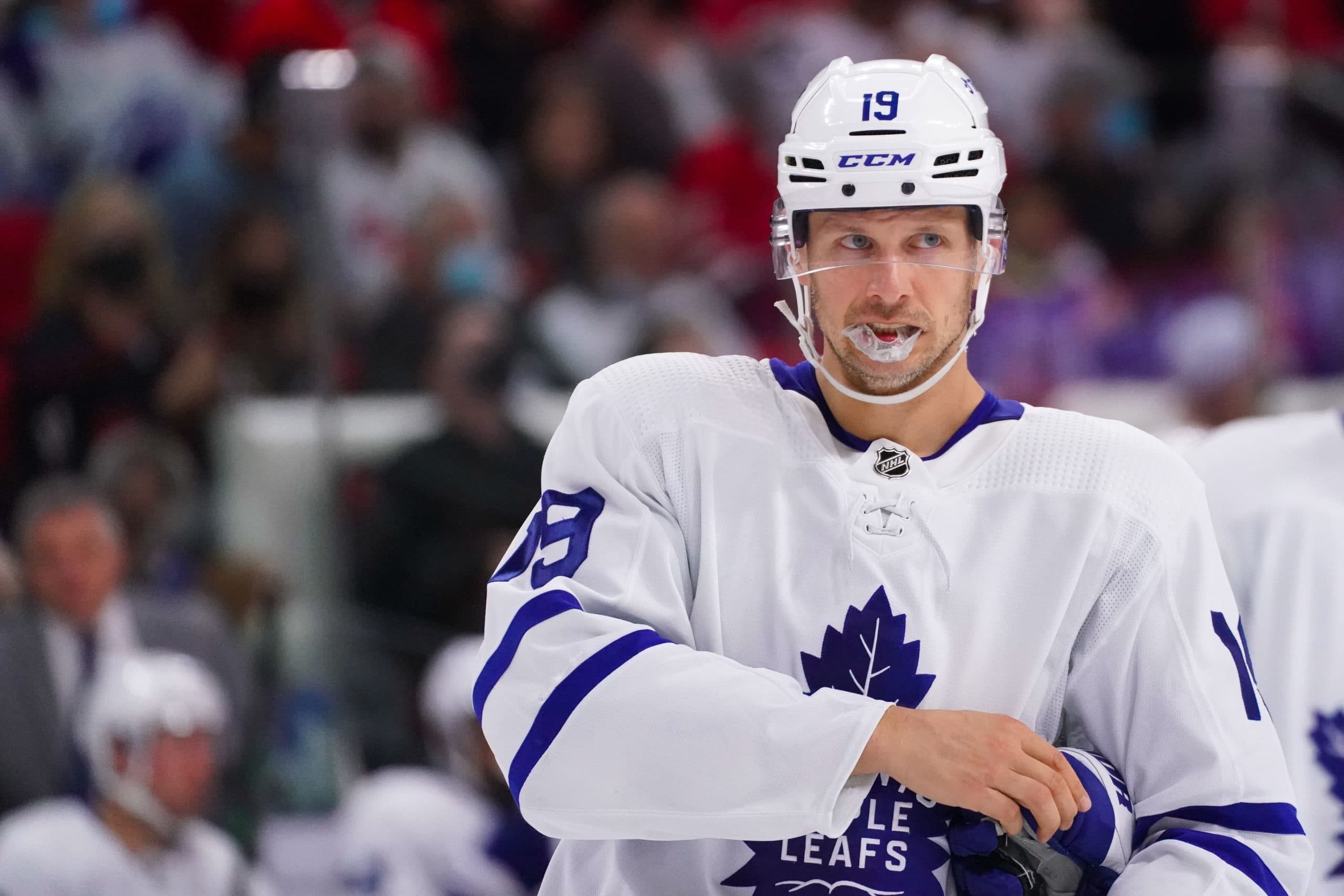 Photo credit:James Guillory-USA TODAY Sports
TAMPA — Jason Spezza admitted that it hasn't been easy to watch the games from the up in the press box.
After sitting for the first two games of the Toronto Maple Leafs' first-round playoff series with the Tampa Bay Lightning, the 38-year-old will draw in to play on Toronto's fourth line on Friday.
"It's the best time to play hockey,' Spezza said. "I can bring some enthusiasm to the game today and have some poise and also help the power play and just get the line in good order.
Spezza is part of a shuffling of forwards lines. He'll skate on the fourth line with Pierre Engvall and Colin Blackwell.
Wayne Simmonds will sit as a healthy scratch along with Kyle Clifford, who is available to play after he was suspended for Game 2 for boarding Tampa's Ross Colton.
"We're at a point in the series were you have to get Spezz involved," Maple Leafs coach Sheldon Keefe said. "It's a combination of us wanting to get Spezz in and also being on the road wanting to get a different look on our fourth line. Moving Pierre [Engvall] down will help us have more ability to get that fourth line out there.
The Leafs' second and third lines also moved around during the team's Friday morning skate.
Alex Kerfoot and Ilya Mikheyev moved down to the third line to skate with David Kampf, while William Nylander will be reunited with John Tavares on the second line.
"He's such a dual threat option," Tavares said of Nylander. "He's such a good shooter that can see the ice really well. I think he's such a good goal-scoring threat and play-making ability. When you add that, that obviously has a different dynamic"
The Leafs are hoping reuniting the duo will help jumpstart their captain's offensive output.
Tavares has one assist through two games in the series.
Ondrej Kase is expected to be the right-winger on Tavares' line. He missed the team's skate due to personal reasons and it wasn't injury related. He is expected to move up from the fourth line role he occupied in Game 2.
Joey Anderson has joined the Leafs on the trip and filled in for Kase during line rushes.
The Leafs also made changes on the defensive side of their lineup
Justin Holl will make his series debut and Timothy Liljegren will be a health scratch.
"In the first couple of games, there's been times where Lily's inexperience has showed up a little bit," Keefe said. "It's been a lot for him to take on here and now we come on the road and we don't control the matchups the same way.
"Hollsy's been a really big part of our penalty kill all season. All of that pointed to us making the change."
Holl will skate alongside Mark Giordano as the Leafs keep their top two defensive pairs unchanged.
The Leafs and Lightning are tied 1-1 in the their best-of-seven first round series. Tampa opted to make no changes to their lineup following their 5-3 win against the Toronto in Game 2.
POINTSBET IS LIVE IN ONTARIO
PointsBet Canada has officially launched in Ontario! Get a $25 free bet just for 
signing up right here!