Leafs by the Numbers: Morgan Rielly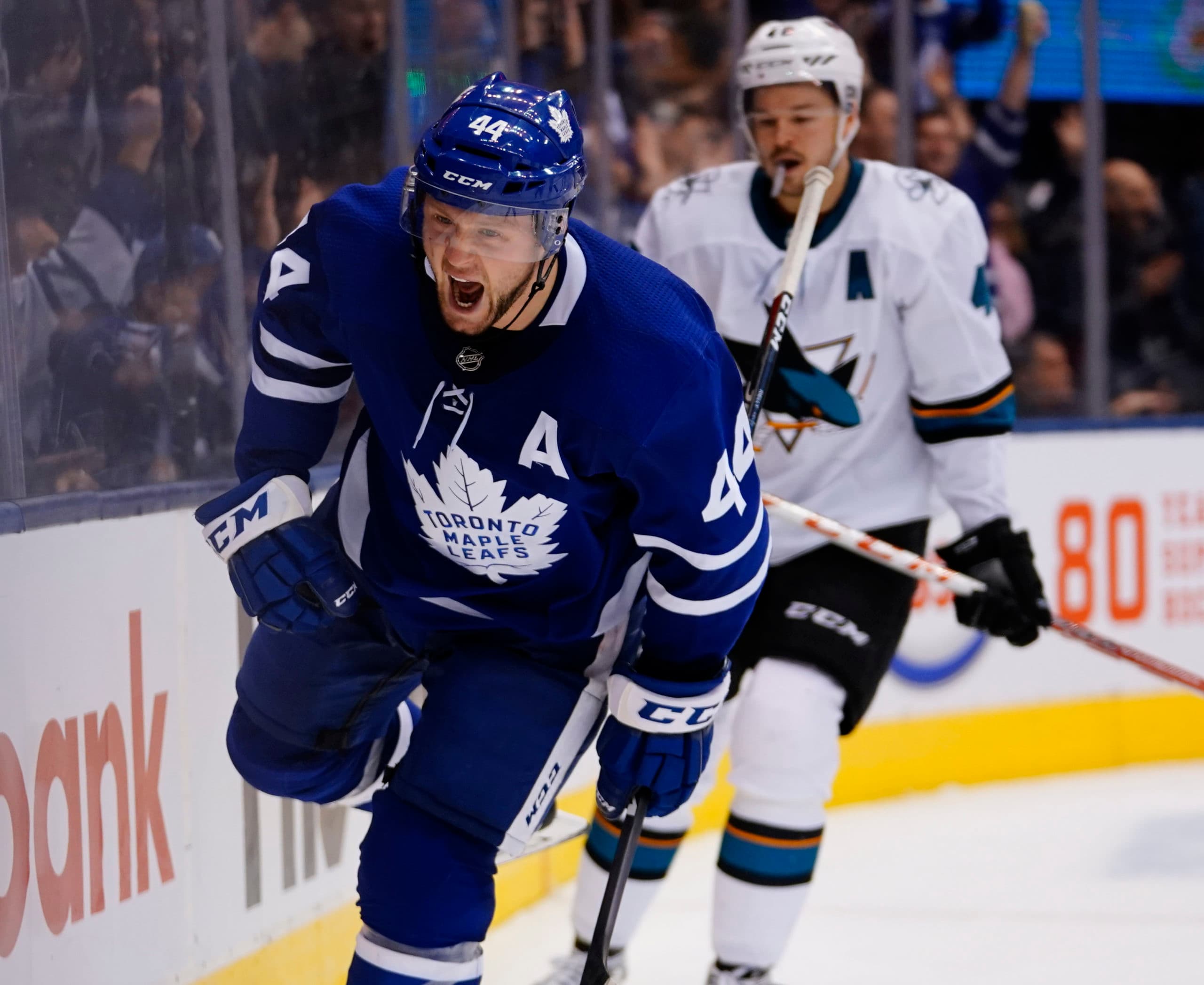 Photo credit:John E. Sokolowski-USA TODAY Sports
This is the year. No Hainsey. No Ceci. No Zaitsev. No Hunwick. No Polak. It's Brodie time for Morgan Rielly. A real top pairing partner.
If we look back at the defensemen that Morgan Rielly has played with the most over the past three years, in order it's been Ron Hainsey, and Cody Ceci as his most consistent partners, and outside of Jake Gardiner there hasn't really been someone we've seen Rielly with that is considered good. That's terrifying for anyone, let alone the defenseman that you consider the best in your organization.
That leads us to Morgan Rielly's number. Rielly's number is 517. Rielly has played 517 games for the Leafs, most of those games as the top defenseman, a role that many will still consider him to be occupying even though his supporting cast of Jake Muzzin and T.J. Brodie is the best he's ever had.
While there is reasons for optimism around the defense being either good or adequate for the first time in a number of years, there is still a lot to consider on the blueline, and one of those things is the part where we come to terms with what Rielly is and isn't. The first thing that needs to be acknowledged is that Rielly is very much an offensive defenseman, and isn't particularly strong in his own zone. He uses his speed effectively in his own zone, but his coverage and positioning have never been his strong suit, nor is he likely to be knocking anyone off the puck. His greatest strength is moving the puck out of the zone once possession has been regained, but that responsibility might sit more with Brodie than Rielly. And Brodie is much more of a two way player than a strong defensive zone defender as well. Considering the top competition that his pairing will line up against, it's highly likely that Rielly's pairing will have higher rates of shots, chances, goals against.
Beyond his 5v5 play, Rielly is also likely to be entering a different situation when it comes to special teams this season. Last year he willingly gave up his spot on the top powerplay unit to Tyson Barrie, in order to let Barrie do what Barrie does best. While this was a noble gesture by Rielly, it probably made the Leafs a little worse, as Rielly is much more of a capable power play defender based on the fact that he's a better skater, better passer, is more selective about his shot, has a better shot, knows when to pinch, and is more capable of covering in his own zone when things go bad. In short, Rielly returning to this role is good for him and it's good for the Leafs, but it could be potentially shortlived.
While Rielly is an excellent power play quarterback, the Leafs have an abundance of quarterbacks between Marner, Thornton, Rielly, and Nylander. What the Leafs have lacked is a forceful point shot, and they might have that now with the addition of Mikko Lehtonen. While Lehtonen isn't likely to play his first game in North America as the defenseman on the top power play unit, we could see this transition over time and Rielly could once again be part of the second power play unit, which might reduce his offensive output, but give the Leafs a better overall power play.
As for Rielly's time on the penalty kill, well, that time could be coming to an end. With Muzzin, Brodie, Holl, Bogosian, and Dermott the Leafs have plenty of defensively minded options to use ahead of Rielly. Of course the Leafs tend to lean towards aggressive penalty kill units, with players like Marner and Matthews being involved, Rielly's abilities could compliment them more than some of the other candidates for the ice time. It's also important to acknowledge that injuries will probably bring all of the defensemen into the penalty killing mix at some point, except for maybe Lehtonen.
Getting back to Rielly's 517 games played so far and his status as the longest tenured Leaf, Rielly is coming up on a season that is going to decide what direction Toronto chooses for him. Kyle Dubas could potentially begin negotiating a contract extension with Rielly this summer. It's hard to imagine the Leafs walking away from Rielly, but salary cap realities and the outcome of the season will be deciding factors.
Those things are future Leaf problems. Right now we can appreciate after 517 games as a Leaf, we'll finally get to see what Rielly does with a strong defensive partner.