Leafs once again staring into the abyss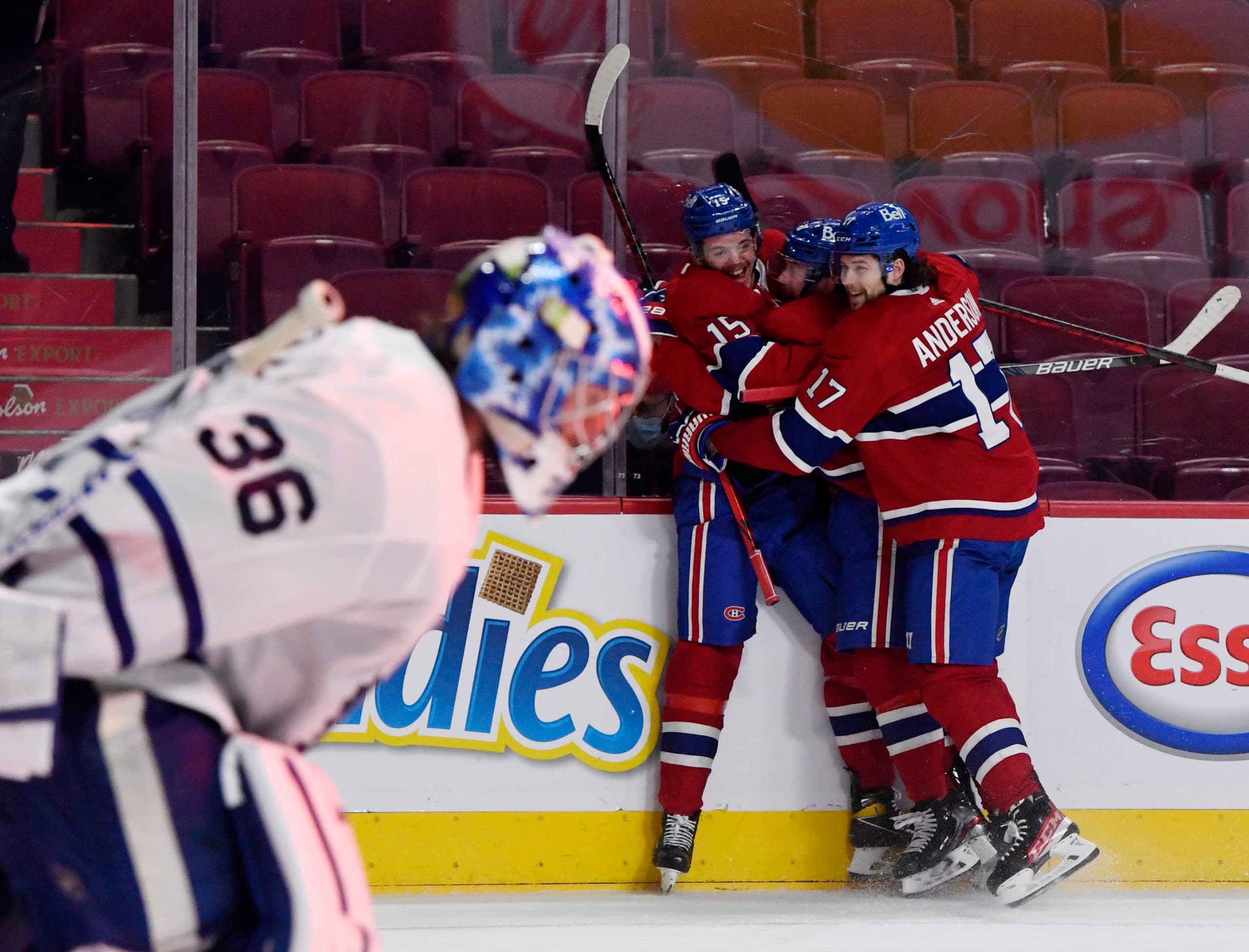 Photo credit:Eric Bolte-USA TODAY Sports
"If you stare into the abyss, the abyss stares back at you."
-Friedrich Nietzsche
Nothing really sums up the Leafs and their history quite like this quote, as the futility of this franchise seems to be entirely of its own making, and inability to get past itself.
Here we once more, in a game seven situation, on the verge of first round defeat, and it's next to impossible to muster any confidence in this team, and have even a feeling that this Leafs team that looks so great on paper is going to even show half the effort required to move on to the second round.
The second round, a place this team hasn't been since May of 2004. That is the first term of George Bush. That predates the iPhone by 3 years. Anchorman wouldn't be out for another two months. Imagine the last time the Leafs won a playoff round Blockbuster had over 9,000 locations and turned down an opportunity to acquire Netflix. This team has sucked for an impossibly long time, and tonight's Game Seven just feels like another chance to wear that humility on our sleeves.
Putting the history of this franchise on the current roster is unfair, even if they should be keenly aware of it and want to prove that winning in Toronto is possible. So let's focus on the current team, and just the current team. The Leafs managed to put together the least convincing division title possible. They had their starting goaltender implode beyond repair. They got past that. They managed to shit the bed against a team coming off a COVID outbreak that decimated their roster. If that wasn't enough they also blew a 5-1 lead against the Ottawa Senators. For a team that overall did well this year, they certainly had their moments where they looked like the swampiest of asses, and that's probably why we shouldn't be surprised that we find ourselves in the familiar situation of wondering how they'll fuck it up.
This is the state the Leafs have left us in heading into Game Seven. And frankly, advancing to the second round at this point feels almost equally joyless. The Leafs had a 7-2-1 record against the Canadiens this year. Montreal finished the year seemingly trying to do everything the could to give back a playoff spot to the Calgary Flames, and after a brief cameo in the playoffs, it was expected that the Canadiens would move on from their GM and interim coach, possibly in hilarious fashion. If we can take comfort in one thing it's that the Leafs might have forced Canadiens fans to suffer through another year of the Bergevin regime. Anyway, back to the point, the Leafs were supposed to win, and even though we know doing what your supposed to doesn't come easy for the Maple Leafs, the plausible victory over the Canadiens doesn't warrant the fanfare it could receive from some.
A win for the Leafs seems to be more of a sentence for us. It's a commitment to another seven games of psychological torture, that either ends with an upset by the inferior Jets, or an opportunity to get buzzsawed by teams that are truly great, like the Lightning, Avs, or even the Bruins. Say what you will about losing the Bruins and Capitals, but at least in those series Toronto was losing to a favoured opponent. This Columbus and Montreal thing is an entirely new kind of stank on the Leafs.
As for who's to blame for this, well, let's wait and see if we're in a blaming mode tomorrow. There certainly is the potential for a lot of blame. An underperforming top line, a clueless power play coach, a head coach who seems to be unaware that he's allowed to adjust his approach either in the game, the old guys who were brought in for experience, but just look old, or for that matter in the series, or you can be a traditionalist and point to the numerous defensive gaffs that have occurred late in the game over the past two nights. There is plenty of blame to go around, and that's probably why we don't need to assign it definitively just yet, and why we should probably be more frightened for the possibility of a second round than excited for it.
Of course, we are Leafs fans, and as such we choose the pain. We don't deal with the pain particularly well, but we choose it nevertheless. Hopefully we can spice things up and be obnoxiously heartbroken in later rounds this year as well. Game Six was just a dress rehearsal.