Leafs training camp: Who got bigger, who slimmed down, and who got…shorter?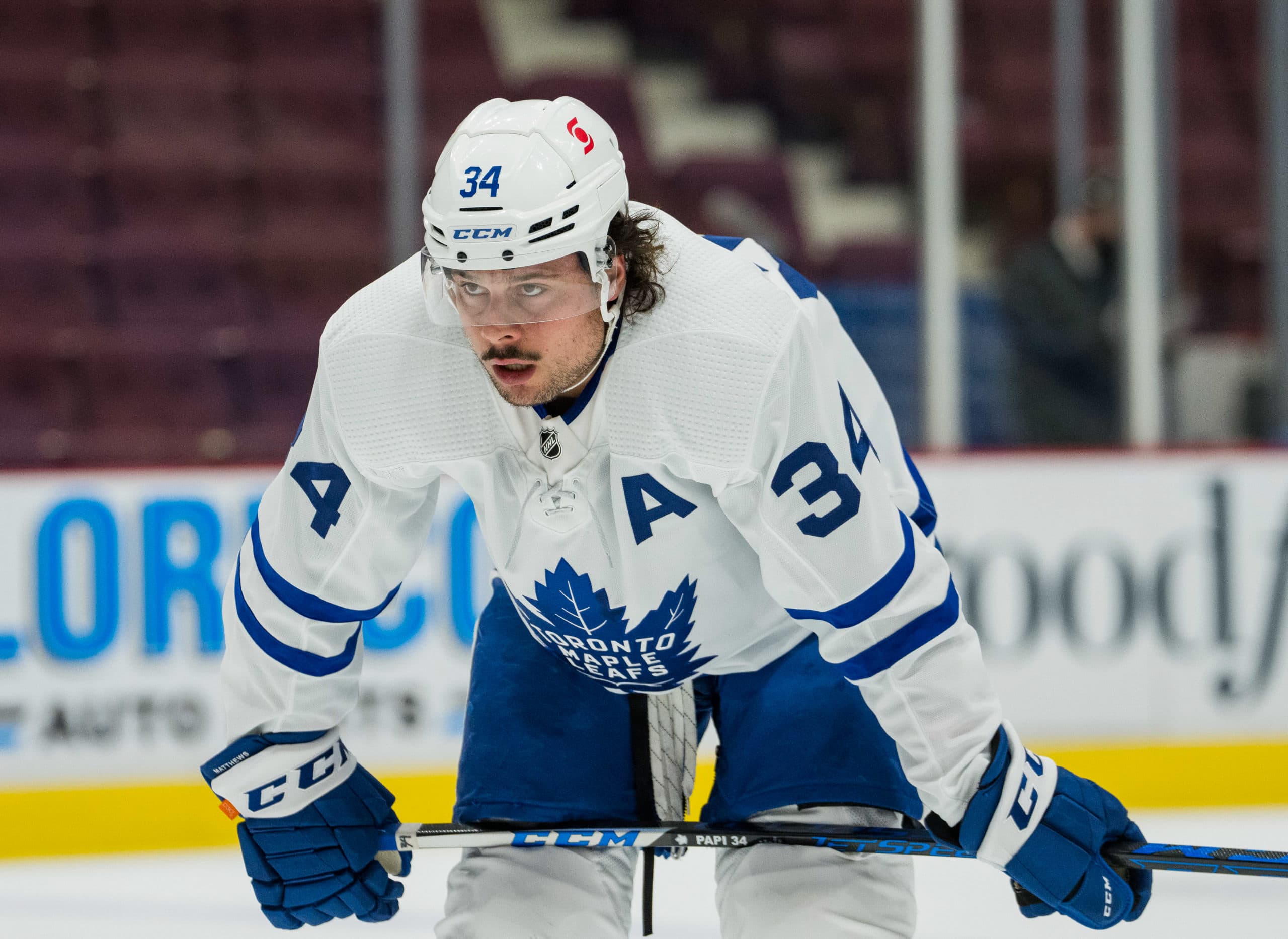 Photo credit:Bob Frid-USA TODAY Sports
The first day of training camp is finally here. There might not be any Toronto Maple Leafs action on the ice as Day 1 is all about media, but we do get some interesting insights into changes players have made heading into the season on the opening day of camp.
Of course, that comes in the form of the training camp PDF shared by each NHL team. Included in that release are the new height/weight measurements for each player attending camp, and when comparing them to the last measurements we got, we can see which players have bulked up, slimmed down, or had a previously incorrect height measurement corrected.
Who got bigger?
This is the one everyone is most interested in. Everyone loves a player getting bigger and there was a fair amount of it from the Leafs group this year.
The most notable change has to be with top prospect @Nicholas Robertson. Listed at 5-foot-9, 164 pounds at Leafs camp in January, Robertson has gained 13 pounds and even an inch on his official listing heading into this season. Now at 5-foot-10, 177 pounds, Robertson is well on his way to adding the strength necessary to be an everyday NHL contributor.
Another big change comes from @Pavel Gogolev, fresh off of signing an entry-level contract in the offseason. He was listed at 179 pounds in the OHL, 185 pounds when he joined the Marlies last year, and is now up to 199 pounds at Leafs camp. It's impressive growth from Gogolev who is looking to play more of a power style with his skating deficiencies.
For some players, their height/weight hasn't been updated in a couple of years. That's the case for prospect @Filip Kral. Last measured in his WHL days, Kral has grown from 6-foot-1, 176 pounds up to 6-foot-2, 193 pounds. Playing professionally in the Czech league last year, Kral has clearly been putting the work in over the past year and a half to prepare himself for that transition to the professional game.
Among the big boys, @Kristians Rubins and @Nick Ritchie got even bigger. Rubins is now listed at 6-foot-5, 227 pounds and Nick Ritchie is the heaviest Leafs player at 236 pounds.
Other notable increases in weight include:
Kurtis Gabriel: 200 lbs to 212 lbs
Alex Steeves: 185 lbs to 194 lbs
Joey Duszak: 176 lbs to 185 lbs
Carl Dahlstrom: 221 lbs to 229 lbs
Semyon Der-Arguchintsev: 161 lbs to 166 lbs
Who slimmed down?
As fun as it is to see players get bigger, in some instances it is more important for a player's success to actually lose some weight.
This is the case for @Justin Holl and @Auston Matthews. Holl was once listed as high as 210 pounds a couple of years ago and is now down to 194 pounds, down 7 pounds since January's camp. The same can be said for Matthews, once as high as 220 pounds and has dropped another 6 pounds down to 205.
Speaking of slimming down for durability, @Wayne Simmonds cut 11 pounds from his listed weight in January, down to 180 pounds heading into this season.
Another player that caught my eye was Curtis Douglas, a prospect under contract with the Marlies. At a massive 6-foot-9, Douglas shed 12 pounds from his listed AHL weight last season, down to 237 pounds. While still the heaviest player at Leafs camp, cutting weight should help Douglas become a better skater, one of the biggest question marks surrounding his NHL potential.
PTO @Josh Ho-Sang also had a significant change in his listed weight, though it has been two years since his last official NHL measurement. Ho-Sang is down from 190 pounds to 172 pounds and will certainly be a player to keep an eye on at camp.
Who got…shorter?
Every year, there are a few players that have their listed height somehow go down an inch or even two in some cases. I don't know how this happens, other than an incorrect measurement in the past. This year, the two victims of this are PTO @Nikita Gusev and KHL signing @Kirill Semyonov.
Gusev's previously listing was much bigger than what it is with the Leafs. He is going from 5-foot-11, 181 pounds down to 5-foot-9, 163 pounds, which seems much more accurate than before. A late addition to the camp roster, Gusev is among the players I'm most interested to see at camp given his incredible KHL track record and his strong rookie season in the NHL.
Semyonov, meanwhile, maintained a similar weight to his KHL listing but dropped from 6-foot-1 down to 5-foot-11. It's strange to see a player's listed height change that dramatically, for shorter players I can see how a 5-foot-9 player gets bumped up to 5-foot-11 but I have no clue how Semyonov managed to get the extra couple inches in Russia. Regardless, he'll be expected to battle for the 4C position in camp.
On-ice activities get underway tomorrow ahead of the Toronto Maple Leafs first preseason game of the year on Saturday against the Montreal Canadiens.