Maple Leafs' Auston Matthews to miss game against Flyers on Tuesday with undisclosed injury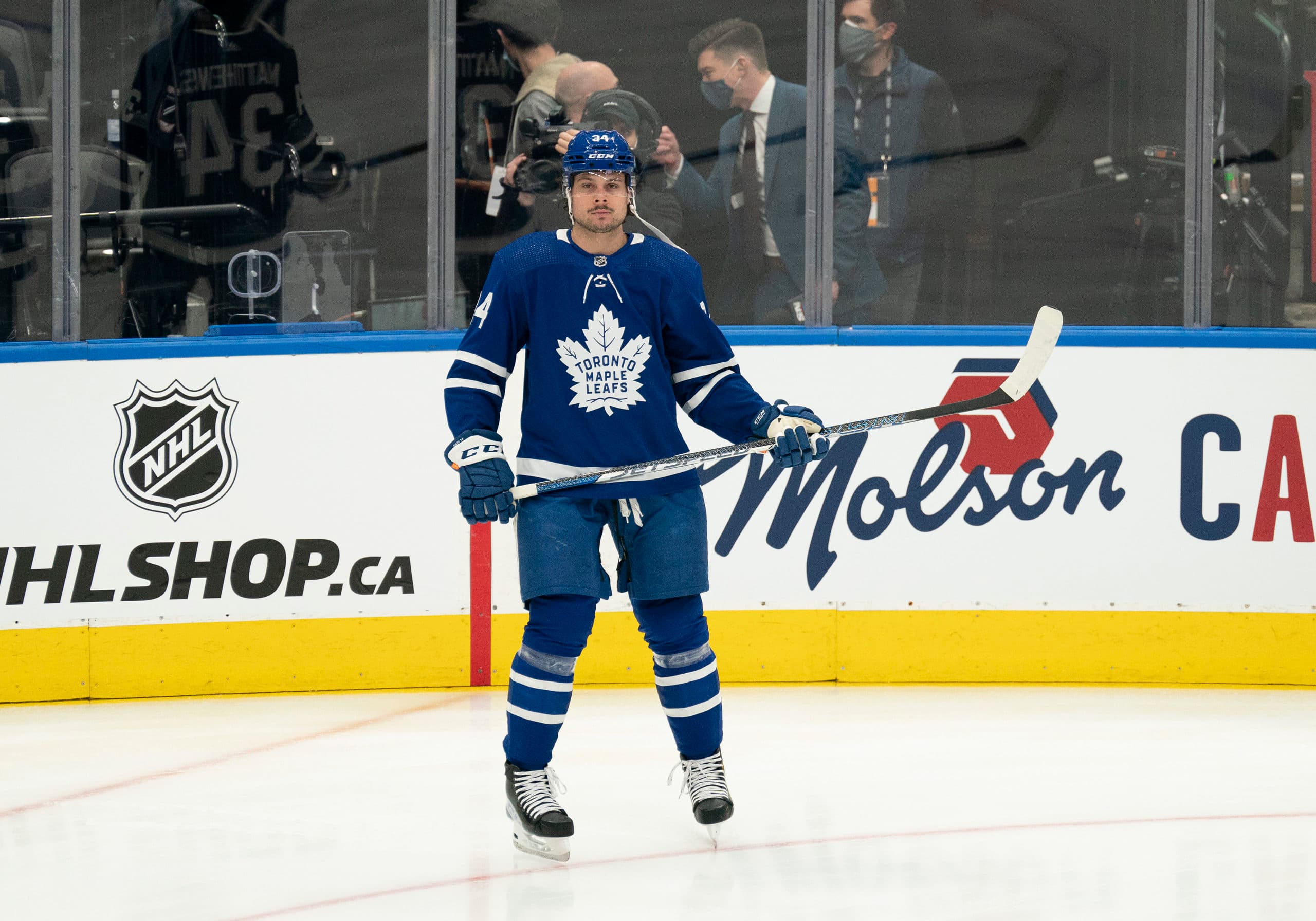 Photo credit:Nick Turchiaro-USA TODAY Sports
Auston Matthews will miss his second consecutive game with an undisclosed injury when the Toronto Maple Leafs host the Philadelphia Flyers on Tuesday.
Matthews was on the ice early along fellow injured teammates Ondrej Kase (concussion), Jake Muzzin (undisclosed) and Rasmus Sandin (knee).
Maple Leafs head coach Sheldon Keefe confirmed all four of them would not be available.
Matthews was held out of the team's 4-2 win against the New York Islanders on Sunday. Keefe didn't want to disclose the nature of his star's injury citing the minor status of the injury combined with the secrecy that comes with injuries so close to playoffs time.
The 24-year-old has set the franchise record in goals this season and currently sits at 58. He also became just the third player in team history to hit the 100-point mark in a season, becoming the first to do so since Doug Gilmour accomplished the feat during the 1992-93 season.
After Tuesday's game, the Leafs have just five games remaining in the regular season, but the club is prioritizing the player's health.
"Maybe he could play through that (the injury) but it doesn't make sense for it to happen," Keefe said of Matthews. "It just speaks to the fact that we're looking bigger picture here."
The Leafs have clinched a playoffs spot and set a new franchise record for wins (50) and points (106) in season after their win on Sunday. They also hold a six point lead over the Tampa Bay Lightning for second place in the Atlantic Division.
"We've got team accomplishments, individual accomplishments, we're mindful of them and they are important in their own way," Keefe said. "But the ultimate goal is for us to be ready to compete come playoff time."
Matthews and Muzzin will accompany the team for their upcoming three-game road trip after Tuesday's game. Kase and Sandin will stay behind and will not return until the final two games of the regular season at the earliest.
Kyle Clifford stayed out late for the team's optional skate and will serve as a healthy scratch in addition to Matthews.
Jack Campbell will make his second consecutive start in goal.
POINTSBET IS LIVE IN ONTARIO
PointsBet Canada has officially launched in Ontario! Get a $25 free bet just for 
signing up right here!