Maybe Nick Robertson CAN play in the American Hockey League?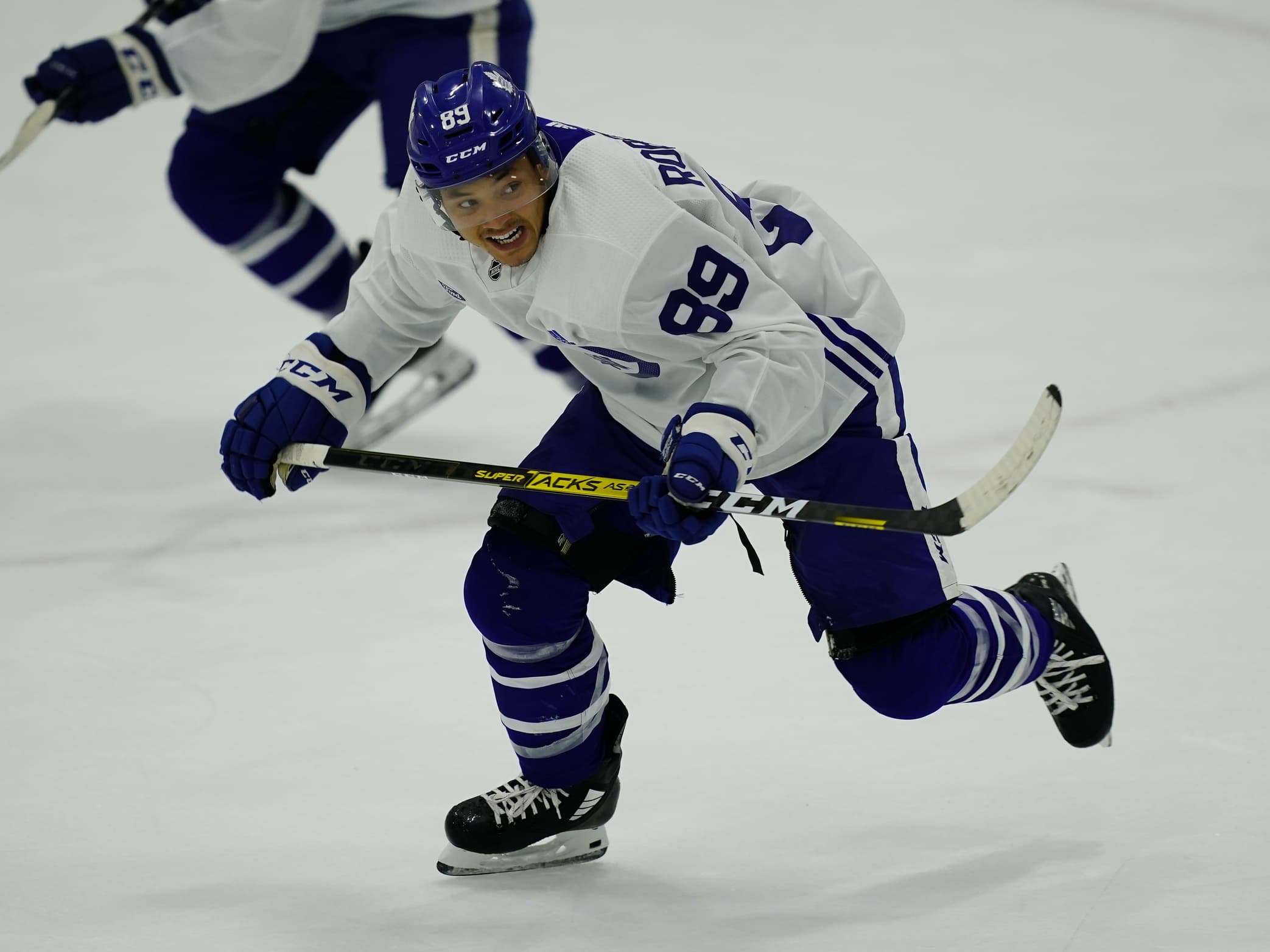 Photo credit:John E. Sokolowski-USA TODAY Sports
We recently wrote about
the Leafs' options for Nick Robertson
in the aftermath of controversial comments from provincial government officials regarding the OHL's return being contingent upon the elimination of body contact. The comments stirred up a firestorm on social media but eventually died down when Premier Ford contradicted his minister and said the hope was the league could return with hitting after all.
One option that was believed to be off the table at the time of the November 2020 article was the possibility of Robertson playing in the AHL this season, due to an agreement between the NHL and CHL that does not allow players from CHL teams to play in the AHL (or ECHL) until they are 20 years old (by December 31st of that year). However,
Arpon Basu
of The Athletic has some interesting news to share:
So there may be a loophole here. As long as an OHL season is not being played, the NHL-CHL agreement will not be enforced, allowing previously-ineligible sub-20 year olds to play in the AHL until their specific league starts up.
With the release of training camp lines earlier on Sunday and Robertson on the outside looking in (for now), he seems destined for the Leafs taxi squad for this pandemic-shortened 2020-21 season, and would most likely be the first or second player to rotate into the lineup in case of injury. But with the AHL's season
slated to begin on February 5th
and the OHL
unlikely to return before that
, the Leafs do at least have the option of sending down the waiver-exempt Robertson to the Marlies to keep his legs fresh and get him some game action in between NHL games and practices.
Or maybe he blows the doors off this training camp and forces his way into the Leafs lineup permanently.