Montreal hands Toronto first regulation loss in 10 games with 2-1 victory over the Leafs
Photo credit:@MapleLeafs Twitter
In a slow game, where the most flavour came during a second intermission segment spent discussing beef patties, the Toronto Maple Leafs fell to the Montreal Canadiens 2-1, suffering their first regulation loss in ten games.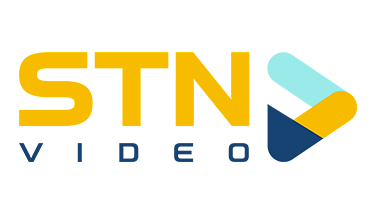 It was another story of struggling in low-opportunity games for Toronto who showed weakness against that style of play during last season's play-in round when they lost three of five games to the Columbus Blue Jackets. Both Toronto and Montreal seemed to take turns getting clogged up in the neutral zone and firing low-danger chances towards the other team's goalkeeper. Making matters worse was the lack of powerplay time for either team with the referees calling only a single penalty for either franchise. With Toronto's man-advantage unit being as lethal as it is, the referees putting their whistles away marked a noticeable dent into the Leafs gameplan.
The Leafs' only goal came during the first period where Marner found the back of the net in close after a wonderful play from Auston Matthews behind the net to set up the goal.
Despite a few posts, and a handful of other chances, Toronto would fail to light the lamp for the rest of the contest before allowing Montreal to score twice late in the third and take the win. The Canadiens now sit just three points back of the Leafs in the North division standings with seven games left to play between the two original six clubs.
Most Valuable Leaf: Auston Matthews
Matthews not only picked up the primary assist on Toronto's only goal to extend his NHL-leading points streak to nine games, but he also played a full 200-foot game that showcased why many are putting his name into the Selke conversation. His defensive game has continued to grow every season, and he has continued to show that this pony knows more tricks than just scoring goals. To top things off, he can even be credited with a save as he kicked away a potential empty-netter late in the contest.
Least Valuable Leaf: Ilya Mikheyev
It may be time to put the Mikheyev in the top-six experiment to rest. The soup-loving forward has yet to look like he belongs in a role that sees him regularly matched up against the opponent's best defenders. Luckily, with Robertson and Thornton rumoured to be returning soon, Mikheyev is likely to find himself in the bottom-six roll he thrived in during parts of last season.
Tweet of the night
In a game as slow as this one was, it's no surprise that the best tweet was inspired by intermission news that John Tavares and Sam Gagner would be buying the Toronto Marlboros minor-hockey club.
What's next?
A three-game series against the Ottawa Senators begins Monday with Toronto hoping to put some space between themselves and the rest of the North division against the NHL's worst team.