Why Morgan Rielly would have been a great captain for the Maple Leafs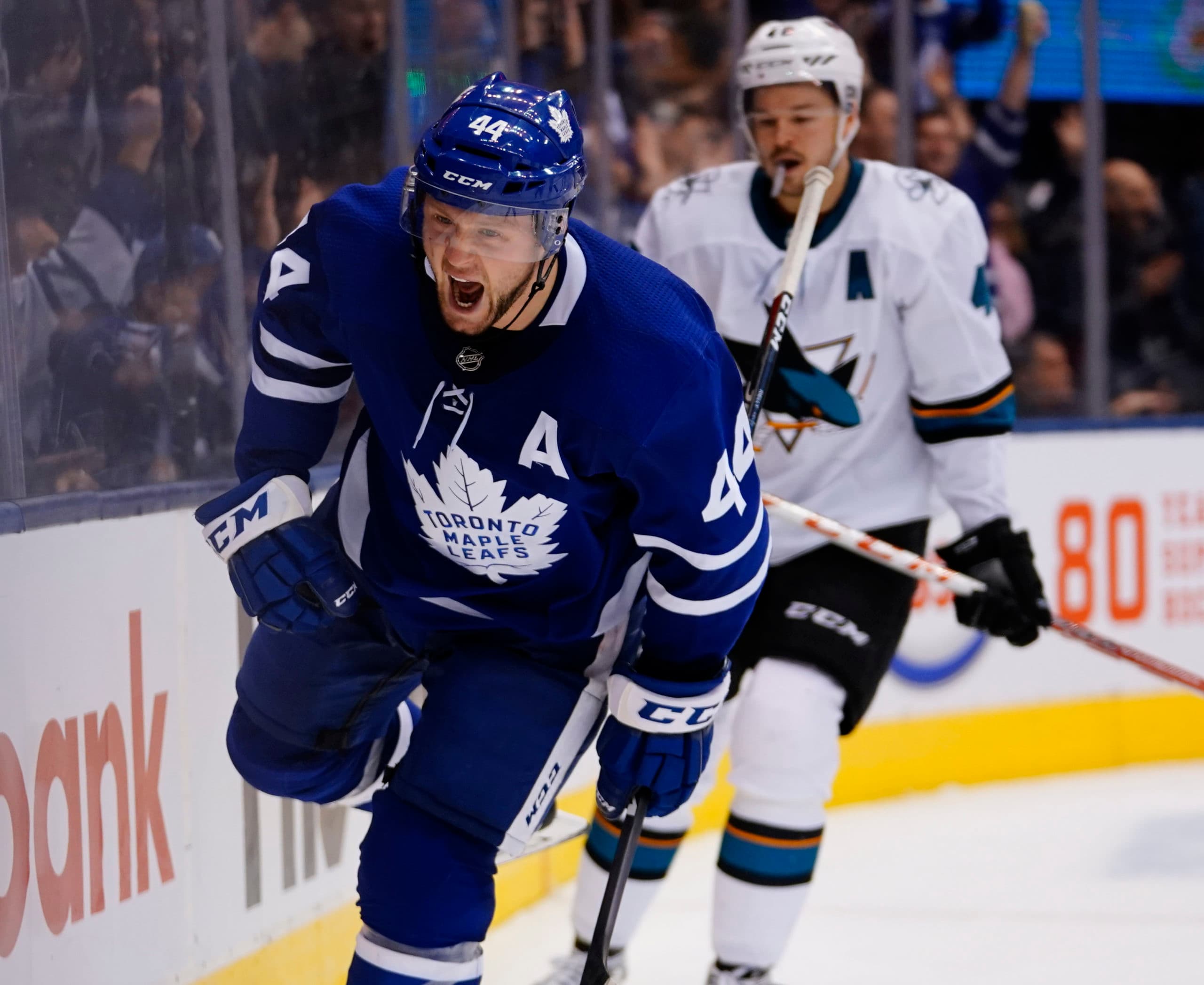 Photo credit:John E. Sokolowski-USA TODAY Sports
@Morgan Rielly knows what harrowing pain and suffering feels like — just as any Maple Leafs fan would. Three years without a playoff berth and an NHL career without a series win. The 26-year-old is still in Toronto.
Seven years in the NHL with the same team, Rielly is the longest tenured Maple Leafs player. But as he approaches a possible second-last season with the team that drafted him, there's still something missing. And no, it's not the Stanley Cup (I mean it technically is, but there's another void, at least for me).
The question I've always asked myself since the Maple Leafs named @John Tavares captain was, "why not Rielly?" Let me just start by saying this is no knock on Tavares, who's a great captain and someone who chose to come home, which we're all grateful for. But the selflessness of Rielly is apparent all the time and I was shocked when he wasn't named captain.
Even though it was likely going to be @Auston Matthews before his disorderly conduct charge, it still would've been a miss. And if by some chance you still don't believe AM34 was supposed to be captain, here's the proof:
The Maple Leafs draft a generational goal-scorer and right when he lands in Toronto he changes the team — it's understandable that you name him captain. Sitting in front of you though is a then 25-year-old who's a beloved player within the room and the fanbase. Maybe it was the story of Tavares and Matthews that was better and that's why the Maple Leafs went with them, but I still can't fathom that.
He deserved it. He had earned it. Yet he didn't get it.
In recent days, more has come out about the 26-year-old and what kind of person he is. During last season when Tyson Barrie was notably struggling, Rielly gave up his spot on the first power play unit to try and get the new Maple Leaf going. It worked.
"He [Rielly] started the year off and he did one of the most selfless things that I've seen." Said Kyle Dubas during Toronto's annual Coaches Open House last weekend. "And I just thought that spoke so much to the character of Morgan Rielly and everything that he's about."
Knowing what we know now, Rielly was potentially offered the captaincy but told Leafs management to give it to one of Matthews or Tavares. It's hypothetical, but that's the type of person he is.
Last year, in Rielly's best NHL season to date, he had 52 assists — the eighth-most as a defenceman in Maple Leafs history (fourth-most if you want to count Börje Salming's five seasons with over 50 assists). Instead of praising himself, the 26-year-old centred out his teammates for scoring while he was the one setting them up.
I'm not going to sit here and discuss why I believe he should've been the captain over Tavares or Matthews because that's not right. But I will say that he's the bloodline within the Maple Leafs dressing room and just because he doesn't have a 'C', doesn't mean he's not a massive part of their hockey club.
The Maple Leafs have had a tough four years, though. Losing to Boston twice in game seven, Washington once and then the series that stole our hearts, against Columbus. Rielly has been there for all of it and he's always there to answer the questions after. Holding himself to the highest standards every day.
If the Maple Leafs didn't play well, he's there to say "we sucked". He's there to give the team motivation throughout the season. He's there and he's always been there — but he wasn't the choice.
I know for a fact that I'm likely more hurt than he is about not receiving the captaincy. One thing is for sure though — there are a lot of captains in that room and although I believe they missed with it now, Rielly still knows where he stands with the team and that's all that matters.