Postmortem of an uninspiring trade deadline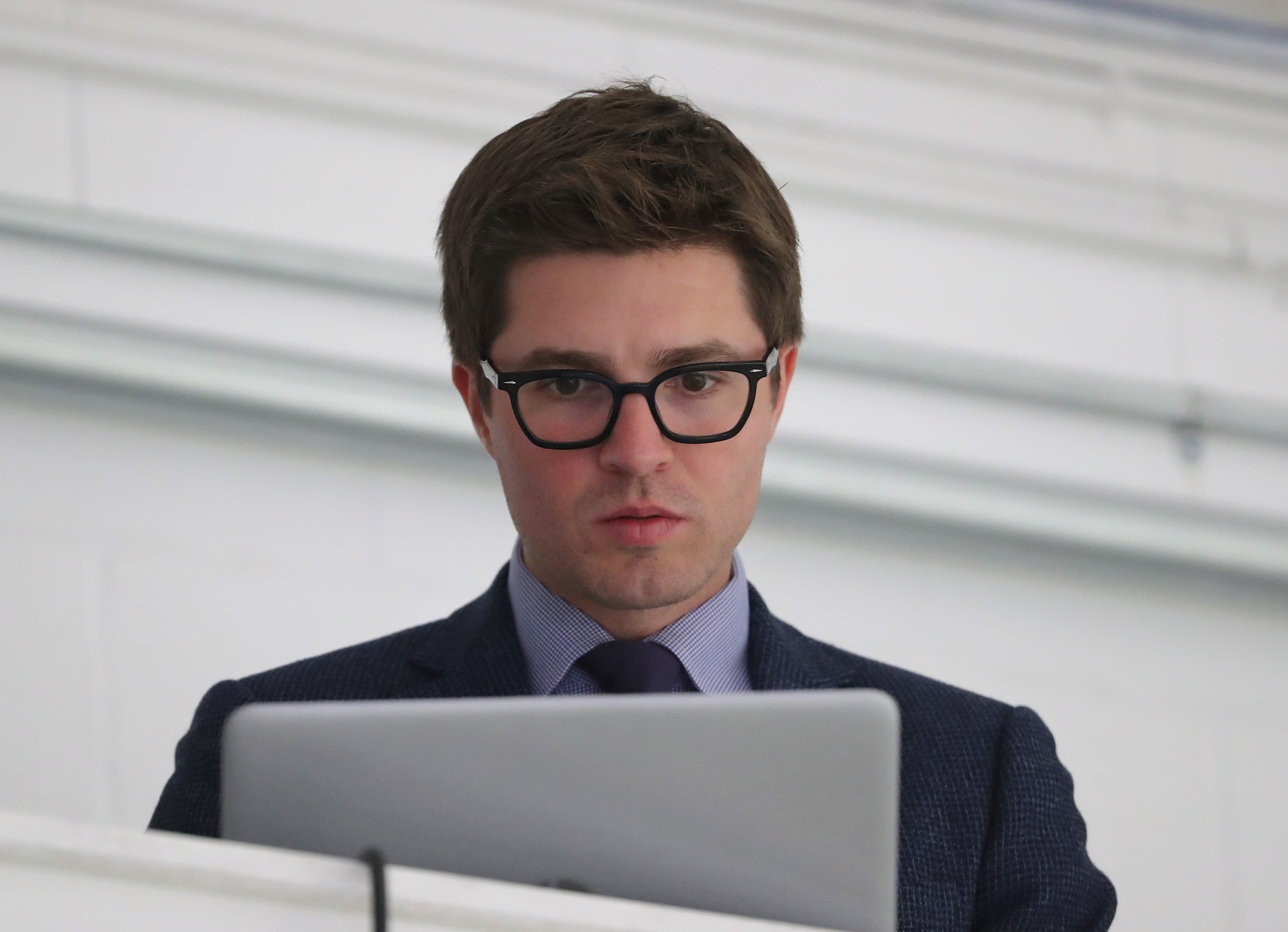 Photo credit:© Tom Szczerbowski-USA TODAY Sports
If I wrote this at 4PM on Monday I think there would be an entirely different tone to this. The would be a lot more angry about Tyson Barrie not being dealt, and screeching about how high end players shouldn't be allowed to hit unrestricted free agency when you are a bubble team.
There probably would have been arguments for further dissection of the roster, cutting deeper and showing Kerfoot and Kapanen the door as well, whether the mythical top pairing right shooting defenseman appeared or not.
There would be some rock kicking about how a team that has looked disengaged for the past two seasons has managed to buy itself another playoff run together, but there would have also been some excitement about Calle Rosen coming back, because I'm not a complete monster and I love defensive depth.
| | |
| --- | --- |
| IN | OUT |
| Campbell | Dzierkals |
| Clifford | Harpur |
| Lorito | Hutchinson |
| Malgin | Luchuk |
| Rosen | Marchment |
| Salamaki | Moore |
| Veronneau | Schmaltz |
| 2020 5th Rd Pick | 2020 3rd Rd Pick |
| | 2021 3rd Rd Pick* |
Leaping forward to now
I'm not sure, I'm willing to say, I get what Kyle Dubas did, but I'm willing to say that I understand it.
The Leafs are still very much in a playoff race, and anything less than meeting his price on Barrie probably means it's not worth moving on from Tyson. Right now Sheldon Keefe seems reluctant to increase the ice time of Sandin and Liljegren, and without Barrie, we're looking at potentially 20 minutes a night of Martin Marincin with Travis Dermott. If Dubas wasn't getting offered a 1st for Barrie it seems like not picking up a 2nd round pick to avoid that fate isn't the worst thing to happen to the Leafs.
I can't imagine in a world where Barclay Goodrow can be parlayed into a 1st round pick, that moving Barrie for one was impossible, but I'm going to believe there are reasons. I think that Dubas still gets treated as a bit of an outsider from his peers, and the best deals aren't presented to him the way they do within the old boys club, but honestly, I also can't imagine that the other GMs are not improving their team for the sake of not wanting to work out a reasonable deal with Dubas. In any fashion, the question shifts from why is Barrie still a Leaf to why wasn't a reasonable offer presented for Barrie?
Logistically, blowing up the team while still sitting in a playoff spot seems unlikely to be a popular decision in Toronto, and that's the biggest driver in why the Leafs still have Barrie and other trade bait-y players today. Players like Kerfoot, Kapanen, and possibly Johnsson will come up again at the draft, and depending on how the next couple of months play out, there will be a lot more buy-in to the roster overhaul that looks to be coming for the Leafs. Toronto might not have picked up a 1st today, but I'm still not entirely sure they will be without a first round pick at the draft, and that is something they'll need to pursue, as high end entry level contracts are how you offset the cap hell created by Matthews, Marner, and Tavares.
I'm not buying the vote of confidence/lack thereof
I can fully appreciate the bizarre middle ground of the Leafs being on the playoff bubble and the team playing uninspired hockey. The Leafs have the talent to turn it around, and they have brought in some help in the form of Campbell, Clifford, and Malgin previous to deadline day that can improve their situation. The Leafs didn't stand pat, they just didn't go big, and perhaps that was their biggest crime in my eyes, a person who might be too obsessed with first round picks, failing to recognize that the Leafs 4th line center is a perfect example of why we shouldn't get too carried away with the draft, but in the moment, and still a little today, I find myself thinking that Dubas needed to shit or get off the pot. Choosing not to add or subtract from the lineup wasn't a vote of confidence or putting it on the players, it was procrastination and the easy way out. We still have Brian Burke's soundbyte about GM's making most of their mistakes on deadline day, but just because he said something loudly doesn't make it right. The Oilers of all teams illustrated how you can be buyers without mortgaging the future, the Hurricanes made a smart hockey trade with Florida, for a center who will help their team for years to come, and we should be worried how productive the Senators were in selling off a large portion of their roster.
We can point to mistakes being made on deadline day, but we're pointing at Dale Tallon and Lou Lamoriello, and whether it's deadline day or any other day, you can expect them to make mistakes.
The Process
Heading into the deadline and largely driven by the rough week immediately preceding it we've seen the rise of #FireDubas, which I'll just say upfront here, is an idiotic notion given that he's not even through his second season as GM and to date, his signature moves seem to be digging himself out of Lou Lamoriello decisions. He's certainly put his stamp on the team, and has adopted a stars and scrubs roster approach, that seems to largely ignore the need for future stars on entry level contracts, and includes a horrific over payment to Mitch Marner, but ultimately not a flawed approach and one that needs a bit of time to refine.
While the #FireDubas mindset isn't particularly brilliant, the blind faith in Dubas as the GM to save the franchise isn't looking particularly smart either. Waiting problems out to see if they go away isn't a particularly sound one, and while his struggles with contract negotiations might be exaggerated, it's not a strength of his either. Nor are trades for that matter, although they aren't a weakness either.
Dubas is a solid talent evaluator and has a clear vision for how he wants the team built. He has his coach that he believes can execute that vision, and perhaps a shaky trade deadline doesn't warrant completely throwing his approach out the window. Of course, at some point the Leafs need to demonstrate that they've taken a step forward, so trust in process can be restored.