Sportico lists the Leafs as the most valuable franchise in the NHL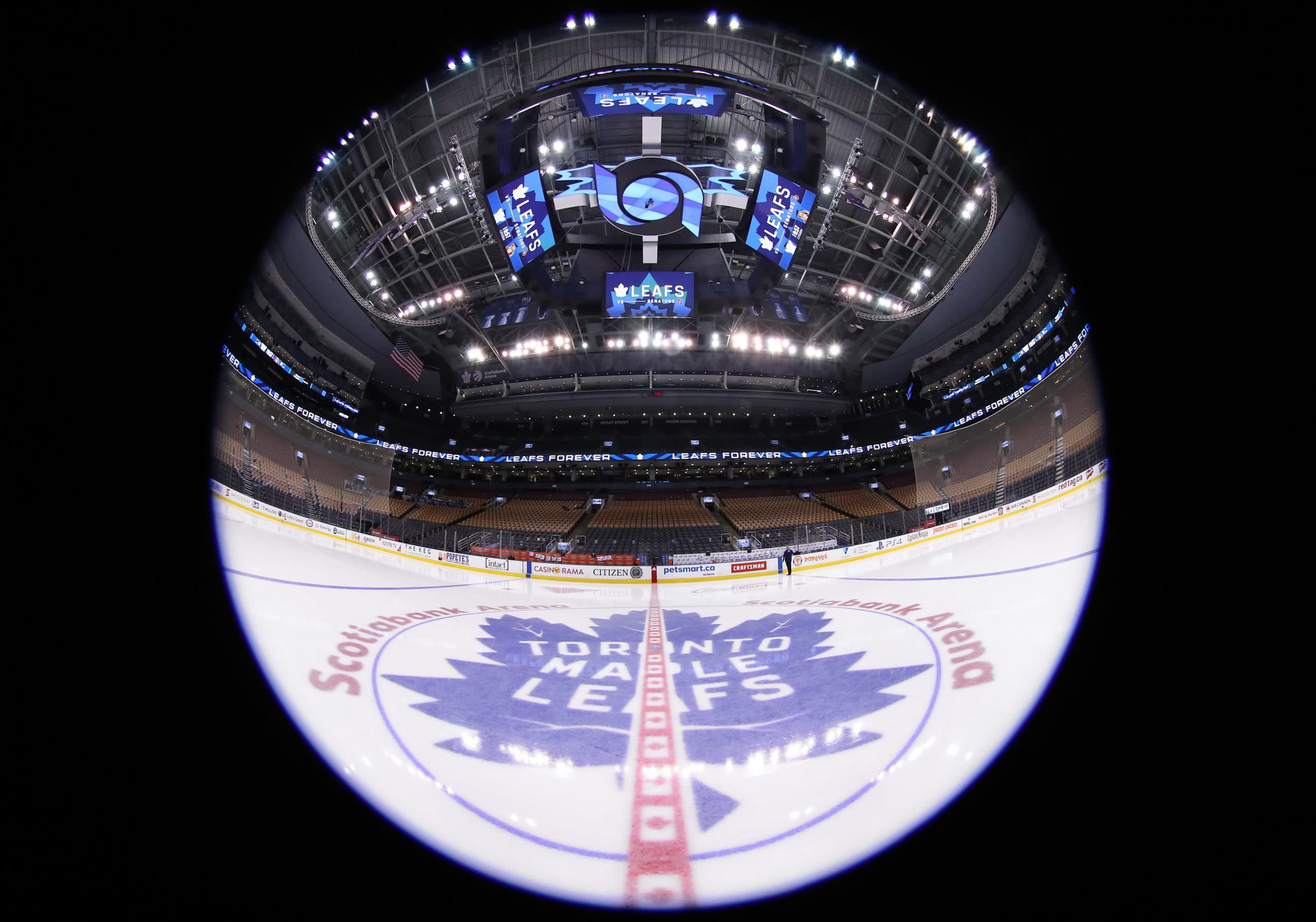 Photo credit:Tom Szczerbowski-USA TODAY Sports
Listed at $2 billion USD, it is a significant increase from last season where
Forbes had the Leafs second in the league at $1.5 billion
. The Leafs are currently more valuable than 15 NBA teams and 18 MLB clubs, which is impressive considering the average value of teams in said leagues is $2.3 billion and $2.2 billion respectively.  This also marks the
first time since 2014
that the Leafs topped the NHL in value, as the Rangers have held the top spot for six consecutive seasons.
In addition to the $500 million growth in value, Sportico also projects the Leafs to produce a gross revenue of $300 million for the upcoming 2021-22 season. This makes sense as the return of fans inside Scotiabank Arena has increased the demand for tickets and prices have skyrocketed in value as a result. While the Leafs'
opening night win over the Canadiens
saw them
at only 98.3% capacity
, it's still a packed house that they will easily earn a gross revenue in the ballpark of what Sportico thinks it will be.
For comparison
, the Leafs are roughly $130 million more valuable than the Rangers who sit in second place at $1.87 billion. The Coyotes once again sit in last place at $410 million in value (which has them ahead of only four MLS clubs), with a difference between first and last place sitting around $1.6 billion (!!!). So yea, you don't need me to convince you that the Leafs are quite the money maker.
Of course, this hasn't lead to any recent on-ice success as fans of other teams will surely be quick to point out. There is that whole drought thing and not winning a playoff round in nearly two decades thing clouding over the franchise like a hawk. But at the very least, Leafs fans can sleep soundly tonight knowing that their favourite team is once again atop the NHL in overall value and have taken the crown back from the Rangers.
After signing up for a free account, we're going to give you a bunch of boxes with player names and you're going to pick a name from each box until you've put together a super crew that you think can contend for a NationDrafts championship. Seems easy, right? It is easy and that's not just because you're wicked smaht. 
Sign up for FREE right here
.