The Beginner's Guide to the 2020-21 Toronto Maple Leafs: The Team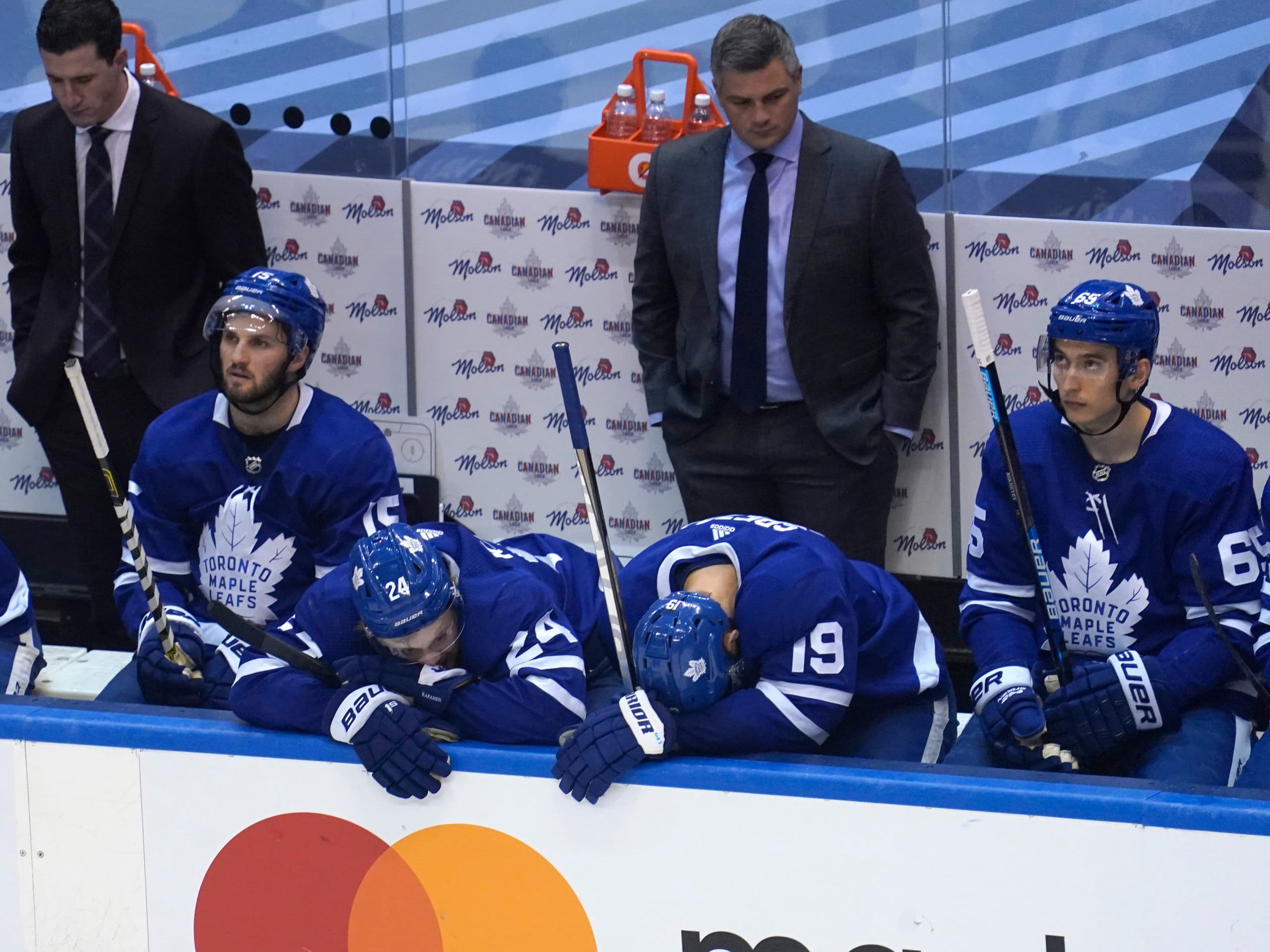 Photo credit:John E. Sokolowski-USA TODAY Sports
Over the past *checks notes*… oh god, it's been 10 months since we've been in lockdown. Sorry, over the past 10 months when we've all been trapped in our houses with not much to do, we've been lucky enough to see sports return to provide some of us with some form of entertainment. This has also allowed an opportunity for more eyes to watch hockey, and we've seen more fans join the fun with not much else to do. I would know, I was one of them.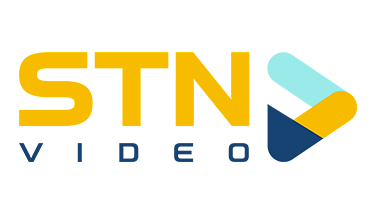 This year, I decided to put more of an effort to watch Toronto Blue Jays, Toronto Raptors, and Miami Dolphins (my favourite MLB, NBA, and NFL teams, respectively). While they all have certainly made it fun to watch, I've also found myself lacking some knowledge. With the Leafs, I liked that I could see a player on the ice and know exactly what their skills and responsibility are, something that I didn't know with the other sports.
So, while I might not ever get that closer, you can. I give you The Beginner's Guide to the 2019-20 Toronto Maple Leafs, a three part series where I give the sparknotes of the team and the players to all of the new incoming fans that want to learn more about the team. My goal is that anyone getting into the sport can read this and know plenty about the Leafs before they even watch their first game, and get all the information in one place.
Today, we will go over the team itself. I'll be going over stuff like the Leafs history, some of the management, expectations for the season, and quickly look at who they're up against.
Let's get started.
SCANNED FROM THE TORONTO STAR LIBRARY
*U42 GRAPHIC Toronto Maple Leafs vs. New York Rangers. Also published: 19811018 with caption: The Saturday stampede: The crush of people at the turnstiles has been a regular occurrence at Maple Leaf Gardens for 50 years. Fans have packed the Gardens with such consistency that the Guinness Book of Records
records the fact that the Leafs have sold out the Gardens on every Saturday nght they have played at home since 1931. This, despite the fact, that the Leafs have been chronic losers. Photo taken by Boris Spremo Oct. 12, 1980.
The history
If you're cheering for the Leafs in the year 2021, there's a good chance you're doing it because of the skill and talent of their star players, or the fact that they've been a competitive playoff team for the last four seasons. Well, let me tell you, this is rarely the case.
First off, if you didn't know already (which you probably did because it's the go-to chirp of every non-Leafs fan), the Leafs have not won the Stanley Cup since 1967. It is the longest active drought in the league, and is one season away from tying the all-time record. Not just that, but they haven't even made it to the Stanley Cup Finals (although they have come close four times). Despite that, they somehow have the second most Stanley Cups in the NHL with 13 (behind the Montreal Canadiens with 22 in the NHL and 24 overall). However, this was from an era where there weren't a ton of hockey teams, so it was significantly easier to pull off, the most notable era being the Original Six Era, which featured the Leafs, Canadiens, Boston Bruins, New York Rangers, Detroit Red Wings, and Chicago Blackhawks.
Secondly, the Leafs also just came out of a 10 year stretch of pretty embarrassing hockey and horrendous management, resulting in just one playoff appearance (a fluke performance helped by a shortened season). Whether it was Vesa Toskala allowing a goal from the other end of the ice, starting off strong before ending the season with insane losing streaks, blowing a 4-1 lead with 10 minutes left in the third period in Game 7 against the Bruins, or an embarrassing 9-2 loss to the Nashville Predators on home ice that resulted in jerseys being tossed on the ice, this era saw many embarrassing moments that felt like it would never end until a change in management (more on that later) saw an organizational shift.
That's not to say that this Leafs team still doesn't have it's bad moments. They've struggled to win a playoff round, have still suffered embarrassing blown leads, and even lost to their minor league team's Zamboni driver in a game last year (but we laugh at that now. It's funny. ABSOLUTELY HILARIOUS!). But, they actually make the playoffs, have some amazing players on their team, and at the very least, play some entertaining hockey games.
Aug 9, 2020; Toronto, Ontario, CAN; Toronto Maple Leafs forward Mitchell Marner (16) and forward Auston Matthews (34) congratulate Columbus Blue Jackets goaltender Joonas Korpisalo (70) after the third period of game five of the Eastern Conference qualifications at Scotiabank Arena. Columbus eliminated Toronto with a win. Mandatory Credit: John E. Sokolowski-USA TODAY Sports
The expectations
So, what should you expect from this season's Toronto Maple Leafs? Well, the simple answer is Cup or bust, but there's a lot more to that.
For starters, we expect them to make the playoffs. Worse teams than this over the past four years have made it in a division with two of the best hockey teams in them (the Bruins and Tampa Bay Lightning), and this year, the Leafs will be playing in a much easier division (more on that later). If they don't make the playoffs, it's an embarrassment.
Next, we really just want to see the Leafs win a playoff round this year, something they haven't done since 2004. They've come so close, taking their last three series to the due-or-die Game 7 (or Game 5 in last year's playoffs that had to make adjustments due to the pandemic), but always coming up short. If we ever want the Leafs to be consistent Cup contenders, they need to take that next step this season.
After the first two rounds of the playoffs, expectations are significantly lower. The Leafs will likely be up against some tough opponents in the Conference Finals and Stanley Cup Finals if they make it, so we probably won't be too disappointed if they bow out then, especially because they made it that far to begin with. This team is capable of winning a Stanley Cup, but there are a lot of better teams as well, so there's still a good chance they don't win the Cup.
Mar 9, 2019; Edmonton, Alberta, CAN; Edmonton Oilers forward Leon Draisaitl (29) and Toronto Maple Leafs forward Auston Matthews (34) look for a loose puck during the third period at Rogers Place. Mandatory Credit: Perry Nelson-USA TODAY Sports
The competition
As I mentioned before, the Leafs are in a much easier division this year, as border closures due to the pandemic have caused the NHL to create an all-Canadian division, which in some years would be terrifying. This year it is not.
This isn't to say that the Leafs are a lock for first place. Hockey can be a random sport sometimes, and key injuries can be a difference maker, so they could very well find themselves lower in the standings. But at the same time, every other team in the North division has some kind of a weakness on paper that could easily cause them to lose a playoff spot.
The Ottawa Senators are currently in a rebuild, and have little star power and no depth, so barring a miracle, they will probably be in last place.
The Canadiens have solid forward and defensive depth, but have very little finishing talent to actually score goals, and goaltender Carey Price has been extremely inconsistent these last few years, so he could carry them to the playoffs, or be the reason they don't.
The Winnipeg Jets were once an elite team, and still have some star power, but no forward depth beyond that, and nothing notable on defense. Their best hope is that reigning Vezina winner (best goalie in the league award) Connor Hellebuyck has a repeat season, which isn't likely.
The Edmonton Oilers have two of the most skilled forwards in the league in Connor McDavid (pretty much unanimously considered the best player in the league), and Leon Draisaitl (the reigning league MVP), and for once actually have solid forward depth, but last season saw them get ousted in the playoffs early for a lack of defense and goaltending. So, what did they do to address that? They lost their best defenseman in Oskar Klefbom to injury, replaced him with Tyson Barrie (who played for the Leafs last season and could put up points and couldn't defend to save his life), and brought back the exact same goaltending tandem.
The Vancouver Canucks surprised a lot of people by making it to the second round, but did so relying on luck a bit too much, so it's likely that they fall back down to Earth this season, especially after a disappointing offseason that saw them struggle to make upgrades because they have a lot of their money tied up in useless depth players. They still have some scary players, like Elias Pettersson and Quinn Hughes, but the team surrounding them isn't the deepest.
The Calgary Flames are probably the Leafs biggest threat on paper, as they are just two years removed from a dominant season that saw them win the Western Conference before a disappointing first round exit. Last season saw a lot more inconsistency from the team, but an improvement in net and keeping the same team around (aside from losing TJ Brodie and Travis Hamonic and replacing them with Chris Tanev and a bigger role from Rasmus Andersson), they could potentially return to that 2018-19 form. Whichever team shows up will probably be decide how competitive this team is.
Now, even though this division should be easy for the Leafs, that's not to say that it won't be fun. Canadian hockey fans are constantly at each other's throats, so there's a high chance this ends in a civil war for the country. Also, the Leafs live rent free in the heads of many other teams in this division, so that should make it all the more fun.
The management
Now, let's take a look at the guys not on the ice making an impact for this team.
Brendan Shanahan
Remember earlier when I said a change in management turned the Leafs fortunes around? That all started with the hiring of Shanahan. He was known for his playing days, and while he never played for the Leafs, he was brought in as the president of the team, in charge of overseeing pretty much every thing in the organization. With this hiring, the Leafs slowly saw a shift in the organization, both in competence, but also a much improved culture. The Leafs stopped being a joke and became a respectable franchise.
He originally planned to have a scorched Earth rebuild and build a whole new team that would last five years, but after a few successful drafts and an influx of young talent, the Leafs were well ahead of schedule, and made the playoffs just three years after he was hired, and Leafs fans have been thanking Shanahan ever since.
Kyle Dubas
Despite the position being held by Brian Burke (who never held back what he wanted to say) and Dave Nonis (who was just straight up dumb), Dubas may be the most controversial Leafs general manager in the last decade. Not for his incompetence, but for his new age thinking. Analytics are probably the next step for hockey analysis (which I won't get into detail how, if you want to learn more, check out fellow TLN writer Ryan Hobart's
weekly Staturday columns
), and Kyle Dubas' use of them has been well-documented. But, there are a lot of hockey fans and media members who still don't like analytics because they're too old-school, so Dubas is constantly on the hot seat.
Dubas first joined the team as an assistant GM in 2014, and was finally given the GM position when Lou Lamoriello left the team in 2018. Since then, he has brought in high end players like John Tavares, Jake Muzzin, and TJ Brodie, while also vastly improving our prospect pool through the draft and free agency, as well as developing players who seemed like lost causes into consistent NHL players, like Justin Holl. And yet, people think that if the Leafs don't win at least a playoff round, he should be fired after three seasons, even though even worse GMs like Marc Bergevin and Kevin Cheveldayoff have been with their teams for almost 10 years. He's not perfect, especially with how he handled the contract negotiation of young stars Auston Matthews, Mitch Marner, and William Nylander, but he's far better than a lot of GMs in this league.
Sheldon Keefe
Keefe is the current head coach of the Leafs, and he has some very big shoes to fill. Before him was Mike Babcock, considered one of the best coaches in the league for a while for his success with Detroit and at the Olympics. However, Babcock really began to show his stubbornness when Dubas took over, and was eventually fired partway through the 2019-20 season after a really bad start. Oh, and stuff leaked out about how he was abusive and manipulative towards his players.
But, Keefe took over, and the team started to have more fun, and became a much better team as a result, driving play, producing more offense, and even being better defensively, largely in part to his more forward thinking mindset. The Leafs still had their struggles during this season, and disappointed in the playoffs against the Columbus Blue Jackets, but Keefe showed a lot of promise, and should hopefully get better results in a full season. He's also on the hot seat for some reason because people hate Dubas, but he hasn't had a full season yet, so he should probably be fine.