The Leafs reportedly have interest in Sam Bennett
Photo credit:© Sergei Belski-USA TODAY Sports
While the Leafs' 2021 season might be off to a hot start, the rumours of them going after another forward have not gone away. Now it appears that they are keen on going after @Sam Bennett.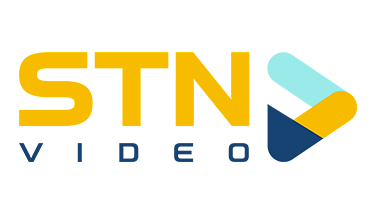 I think a trade is possible. There are teams with interest. I think even the Leafs have some level of interest in Sam Bennett. I don't know if they have the right piece to send back that would make that kind of trade palatable, but there are teams out there kicking tires naturally on a 24-year-old player. I know he's had inconsistencies, it's something that's plagued him, but we've also seen him have some pretty major playoff performances for the Flames over the years. And that's going to be appealing to any team depending on the acquisition price.
The main takeaway from this is obvious: the Leafs might be willing to trade for Bennett but it's hard to forecast if they have the pieces needed to get the deal done. There are plenty of other teams interested in getting the Flames forward in part due to his success in the playoffs (most recently recording eight points in 10 postseason games during the 2020 bubble).
via Evolving Hockey
Bennett hasn't fully lived up to the expectations placed upon him since being taken fourth overall in the 2014 NHL draft (four spots ahead of William Nylander) and has only once cracked 30 points in a season (his rookie campaign in 2015-16). While he played well in the bubble, he was coming off a disappointing season where he recorded 12 points in 52 games.
So far this year, he has only registered an assist in nine games and has averaged just 13:20 of time on ice. Bennett is also in the final season of a two-year deal with a $2.55 million cap hit and while he will remain an RFA in the offseason, he may be heading for either salary arbitration or getting exposed for the upcoming expansion draft.
While Bennett isn't someone that is going to magically improve the Leafs' bottom-six, there are some aspects the team may be interested in. He
helps contribute offensively
and his team is more effective defensively
when he's on the ice
compared to
when he's not
. His underlying metrics appear to be respectable and has grown into a reliable option in the faceoff circle (Bennett has finished with a FO% above 50% since 2017-18). It also helps that he does not have to do quarantine since he will stay inside the Canadian border. Combined with his track record of success in the postseason, the Leafs may see him as a reclamation project that simply needs a new lease on life to realize his potential.
If the Leafs want to get Bennett, they will have to get the Flames to retain salary and give up a valuable asset. Whether that be @Travis Dermott, a prospect, a draft pick, or a combination of the three, Calgary will surely be asking for quite a bit in order for Toronto (
or any other team
) to acquire the disgruntled centre.
It's definitely intriguing that the Leafs are reportedly interested in acquiring Bennett so we'll see how this plays out.