The Leafs spent a lot to get Nick Foligno, so they should try and keep him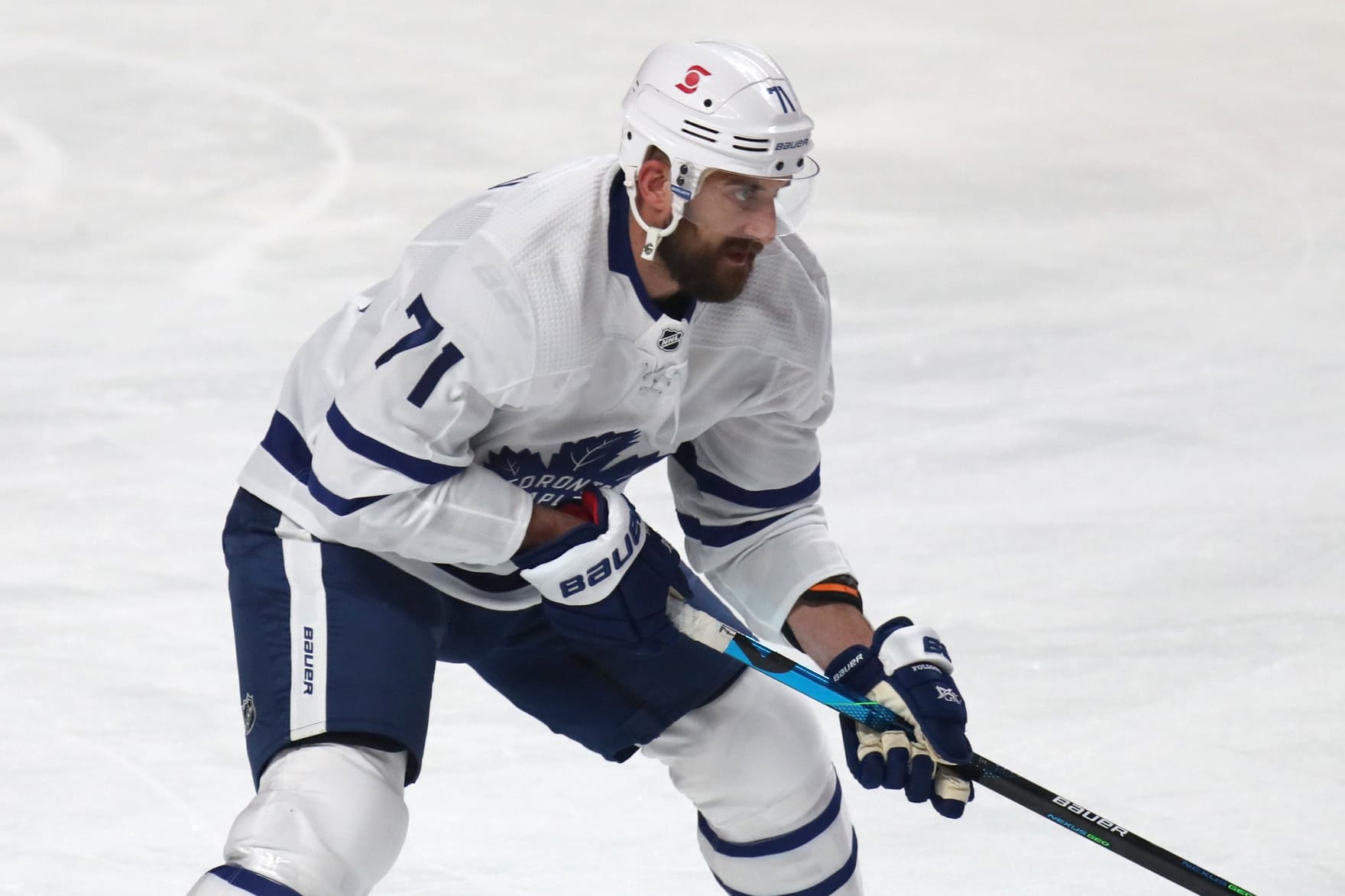 Photo credit:© Jean-Yves Ahern-USA TODAY Sports
The 2021 trade deadline is going to be remembered in many ways for Leafs fans. It was a time where they pushed their chips to the centre of the table and tried to go all-in on a team that was on track to win their division. They used that opportunity to fine-tune the edges and bring in enough depth to help prepare for what should have been a lengthy playoff run.
And it will best be remembered for a blockbuster move they did and did not make.
Toronto's big slash at the deadline was acquiring former Blue Jackets captain @Nick Foligno for a hefty price that included a first-round pick being shipped off to Columbus. Not even a few hours after this trade went down, the biggest prize available went to Boston as the Bruins snagged up @Taylor Hall for a roster player and a second-round pick.
At the time of the trade, I was critical of the decision to go with Foligno instead of Hall because the best course of action was to provide as much offensive depth as possible and there aren't many opportunities to acquire a former Hart Trophy winner at a reduced price (because the Sabres were garbage in 2021). To me, it didn't make much sense to acquire a player like Foligno for a first-rounder when you could have used that to entice Buffalo into making the deal and saving the second-rounder for a player like Foligno.
It was only natural that the two players would be compared to down the stretch and in the playoffs, which turned out to not be close at all. Not only did Hall vastly outproduce Foligno (14 points in 16 games compared to four points in seven games, respectively) but the Bruins went further in the playoffs than the Leafs did. Hall also had a decent playoff run by scoring five points in 11 postseason games, compared to Foligno who only appeared in four and scored just one measly point. And to top it all off,
Hall told the media that he would love to stay in Boston
and would be willing to accept a pay cut for his next contract.
Foligno's overall struggles to produce was one factor in a team-wide issue that got exposed in the playoffs: lack of secondary scoring beyond their big-four players. Considering how Toronto's game plan went out the window once @John Tavares got injured, one has to wonder if the presence of Hall could have altered Toronto's collision course and minimized the damage from losing their captain.
We could go on about what-ifs and scheming up ways to reverse the curse, but the main focus is on whether or not the Leafs should keep Foligno for next season and/or beyond. Because they spent so much capital to acquire his services, Toronto needs to make that investment more meaningful by signing him to a one-year deal. It certainly helps that he showed flashes of working well in the top-six filling in for @Zach Hyman near the end of the season.
While he could only record four points in seven regular-season games, all four of them came during his first four games as a Leaf in which he spent primarily alongside @Auston Matthews and @Mitch Marner. Foligno's playstyle is similar to how Hyman performs so it seemed like a natural fit on the top unit at the beginning of his tenure. An injury in his fifth game halted the momentum and being forced to play centre in the wake of Tavares' injury shifted his focus away from producing and towards defending. Who knows what kind of numbers Foligno would have put up had he remained healthy, but the fact remains is that he could have provided a lot more to his new team with circumstances beyond his control preventing it from occurring.
So while there is a small sample size to analyze, there is enough to convince Kyle Dubas and company to keep Foligno on board for another year at least. But it is worth mentioning that he will be 34 roughly a month into the 2021-22 season, is already beginning to run into injury problems, and has yet to surpass the 40 point plateau since recording 51 points in 2016-17. This means that Foligno will have to settle for short-term contracts with smaller salaries for the remainder of his career.
It will be beneficial to a cap-strapped Leafs team, currently sitting at just under $11 million heading into the Kraken expansion draft.
Evolving Hockey
projects that Foligno would sign for a two-year contract with a roughly $2.9 million AAV. That's a number that is bordering on the higher side for middle-six forwards but should not be considered an anchor, given it would not be on the books for long. It's something that Dubas would probably consider to be fair value and would likely want to get the deal sorted out around that price range once Seattle has their roster assembled.
It's fair to say that the Leafs (yet again) made the wrong decision on which player to acquire at the deadline and there will probably be some regrets on management's part for passing up on Taylor Hall when his trade value was at his lowest. But that is not to say Nick Foligno was bad, because he showed flashes of strong play before injuries to both himself and the captain brought his production to a screeching halt.
At the very least, the Leafs should try and keep Foligno in the Blue and White so they can somewhat justify the hefty cost that they paid to acquire his services.
All salary information unless otherwise noted is from PuckPedia.com.