Tulloch: Why the Maple Leafs Needed to Fire Mike Babcock
Photo credit:© John E. Sokolowski-USA TODAY Sports
In the 2016-17 season, I heard the following story from a source connected with the @Toronto Maple Leafs. I wasn't able to fully corroborate the story at the time, so I didn't feel comfortable putting my name on it. This was during my first year writing about hockey publicly, and you never want to be wrong about something of this magnitude. If it turns out the rumour isn't true, well, there goes your credibility.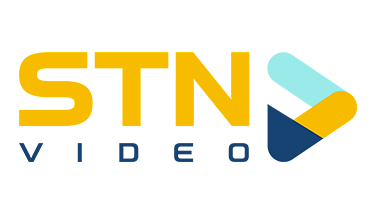 I've now been able to confirm this story with multiple sources, which is what motivated me to put out the following tweet.
By now, news of this story has clearly blown up all over social media, so I think it's important for me to help set the record straight.
Here's what I've been able to gather from speaking with multiple sources close with the team.
As the story goes, Mike Babcock was frustrated with @Mitch Marner for his perceived laziness in the first half of his rookie season. According to multiple sources, during the Father's Weekend road trip in January of 2017, Babcock asked Marner to rank his teammates' effort level that season in order of 1 through 20, ranging from the hardest working to the laziest.
Marner obliged, and, per multiple sources, put himself at the bottom of the list, with both parties agreeing that he needed to work harder without the puck. What Babcock didn't tell Marner was that he was preparing to show this list to some of the players who Marner had ranked towards the bottom.
Specifically, Tyler Bozak and Nazem Kadri.
According to multiple sources, Marner was in tears after the details of his list were shared, while his teammates were furious — specifically with Babcock. They couldn't believe their head coach would put a 19-year-old in that situation, especially considering how well-liked Marner was in the dressing room.
I've spoken to numerous connected sources over the past few hours to break down exactly how Babcock has done similar things to other players he's coached in the past.
According to one source, a nearly identical situation happened during Babcock's time in Detroit, involving a young Red Wings forward. The source explained that Babcock asked the player questions about his teammates that were similar to the ones he would ask Marner, and then promptly shared the answers with the rest of the team.
It seems as though everyone feels comfortable airing out their Babcock stories now that he's no longer working with the team, including former players.
Now, Mark Fraser only played one preseason game for Babcock — and I think we all know Mike Commodore has an
unhealthy obsession
with the man — but we've reached the point where "
over 90%
" of his players are making comments with a similar sentiment.
When you hear these kind of things from former Leafs players like Fraser or Jeff O'Neill, I think we need to remember that players around the league talk.
We usually don't see this much public disdain for a coach after he's let go, but the level of vitriol that's been out there lately — whether it's verbatim or subtext — is all pointing in one obvious direction: most of Babcock's players hated him.
The counterargument we always like to bring up is Scotty Bowman. His players couldn't stand him, but when you're winning championships, you can live with hating your boss. The issue is that Babcock hasn't won a playoff round since 2013 and clearly lost the room in Toronto with the way he was treating his players.
Rarely do we see a game where it's clear the players quit on their coach, but Toronto's 6-1 loss to Pittsburgh was as good an example as I've seen in recent memory.
If you watch the highlights from that game, no one was backchecking, no one was taking away the slot defensively, and no one was really trying on most shifts. Frankly, it was embarrassing to watch.
A lot of that blame falls on the players, but when you look at Toronto's results under Babcock in 2019-20, it was clear that the team needed a change behind the bench.
A team with this much talent should not be putting up those kinds of results.
Under Sheldon Keefe, the Leafs have done a much better job of generating scoring chances from the high danger areas, rather than relying on point shots in the offensive zone. When you watch them play now, there's more of an emphasis on puck possession, activating the defencemen in the play, and getting their playmakers into open ice.
The penalty kill and overall defensive zone play is still a huge concern, but it's clear that the Leafs have taken strides in the right direction.
More importantly, they seem to genuinely enjoy playing hockey again — which isn't something I typically write about.
Most of my analysis tends to focus on the Xs and Os, the analytics and video, and how we can mesh all that information together. Now that there's a wealth of information available to the public with respect to how disliked Babcock was in the dressing room, it's understandable how a coaching change can make such a big impact — independent of the tactical adjustments.
It also makes a bit more sense now as to why both Auston Matthews and Marner were so adamant about digging their heels in with their first big contract negotiations. When an employee fully buys into an organization, they can be talked into cheaper contracts (e.g. Brayden Point in Tampa Bay, David Pastrnak in Boston). If you put yourself in Marner's situation, though, I'd imagine a lot of us would demand every penny when our contract was up.
The last point I want to touch on is an important one: this kind of behaviour from NHL head coaches isn't uncommon — and that's a problem.
Rachel Doerrie has worked for an NHL team in the past and maintains contacts within
many
organizations around the league, not to mention plenty of other professional sports leagues, too. She's also one of my close friends after doing
The Staff & Graph Podcast
with her over the past year. The more I talk to smart people like her who have been behind the scenes, the more I've realized that these kind of stories aren't that rare in professional sports.
That needs to change.
We've seen outdated trends like rookie hazing slowly phased out in this generation because of the psychological impact it has on players; there's simply no benefit to keep doing it in 2019. As players in the modern era begin to learn how much power they have, as we've seen in the NBA, I hope it leads to a more productive relationship between coaches, players, and management.