Victor Mete's grandfather among the victims in Vaughan condo shooting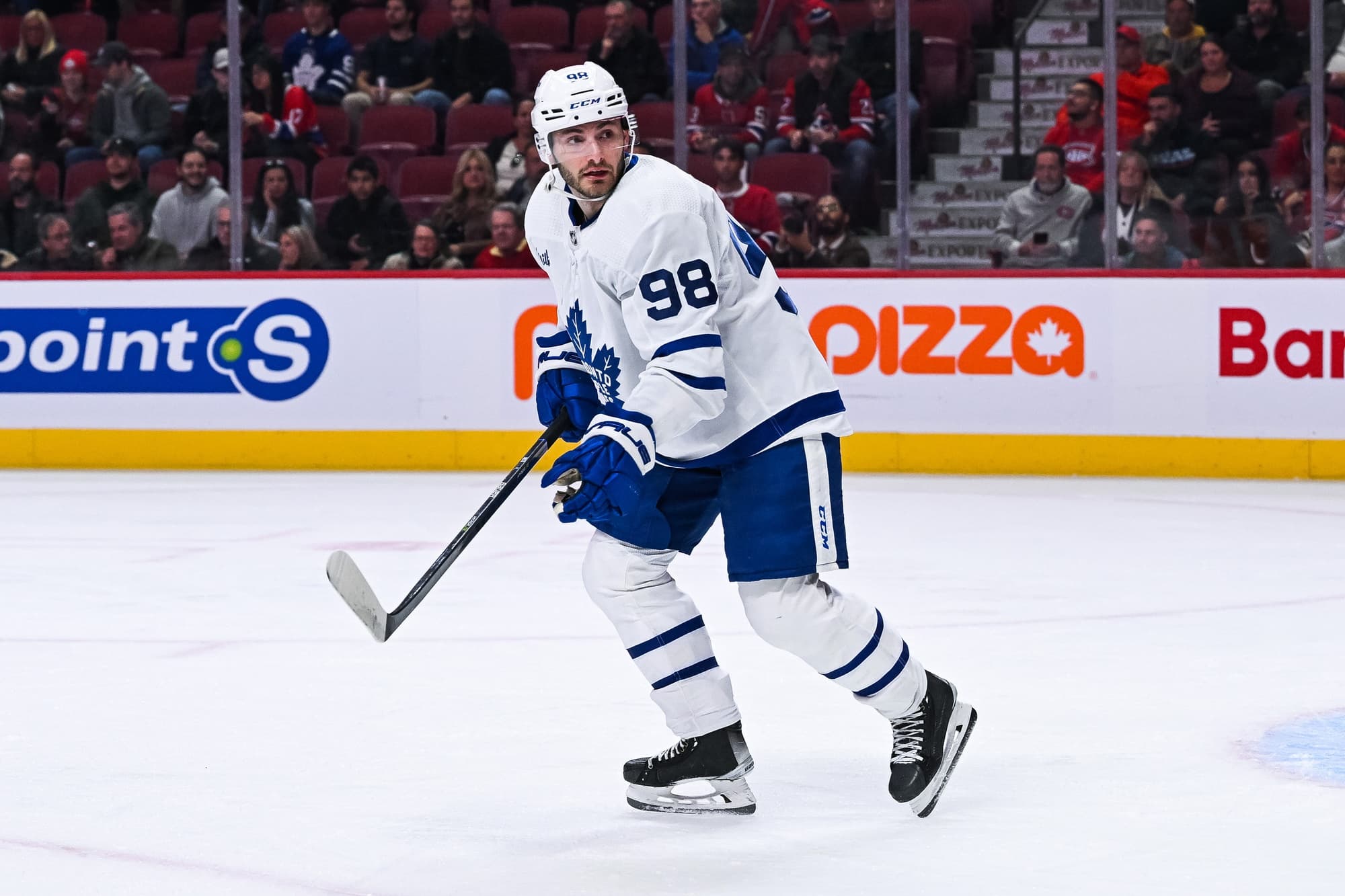 Photo credit:David Kirouac-USA TODAY Sports
The Toronto Maple Leafs held a moment of silence at Scotiabank Arena before their game against the Tampa Bay Lightning on Tuesday evening to recognize the victims of Sunday's mass shooting at a condominium in Vaughan.
Francesco Villi, 73, reportedly killed five people and seriously injured another at the Bellaria Residences complex on Jane Street in Vaughan at approximately 7:20 p.m. on December 18. Police subsequently located and killed Villi in a hallway on the third floor of the building.
On Tuesday afternoon, the Maple Leafs joined the likes of Canadian prime minister Justin Trudeau, Ontario premier Doug Ford, and Toronto mayor John Tory in issuing a statement expressing their condolences to the affected families. They also identified one of the victims, 79-year-old Vittori Panza, as the maternal grandfather of defenceman Victor Mete.
"The Toronto Maple Leafs are shocked and saddened by the tragic shooting that took place in Vaughan this past Sunday," the club said in the statement. "Our hearts go out to Victor and his family, to all the families and friends of those affected, and to the local community."
On Tuesday, York Regional Police identified the five victims of the shooting as Naveed Dada, 59; Rita Camilleri, 57; Russell Manock, 75; Helen (Lorraine) Manock, 71; and Panza.
Maple Leafs players and coaches spoke about the shooting before Tuesday's game against the Lightning.
"It's such a tragic thing. We're thinking of everybody and all the families that are impacted by this," Maple Leafs head coach Sheldon Keefe told reporters. "It's incredibly tragic and certainly we're feeling for Victor [and] his family right now,"
"It's really sad. I'm not sure really what else to say other than that," Maple Leafs centre Auston Matthews added. "Our hearts go out to Victor and everybody involved that's affected."
Mete, 24, hails from the Vaughan suburb of Woodbridge. The left-handed defenceman is currently in his first season with the Maple Leafs, although he hasn't played since December 6 while recovering from a lower-body injury.