Waiver Wildness: Should the Leafs consider bringing back Jake Gardiner?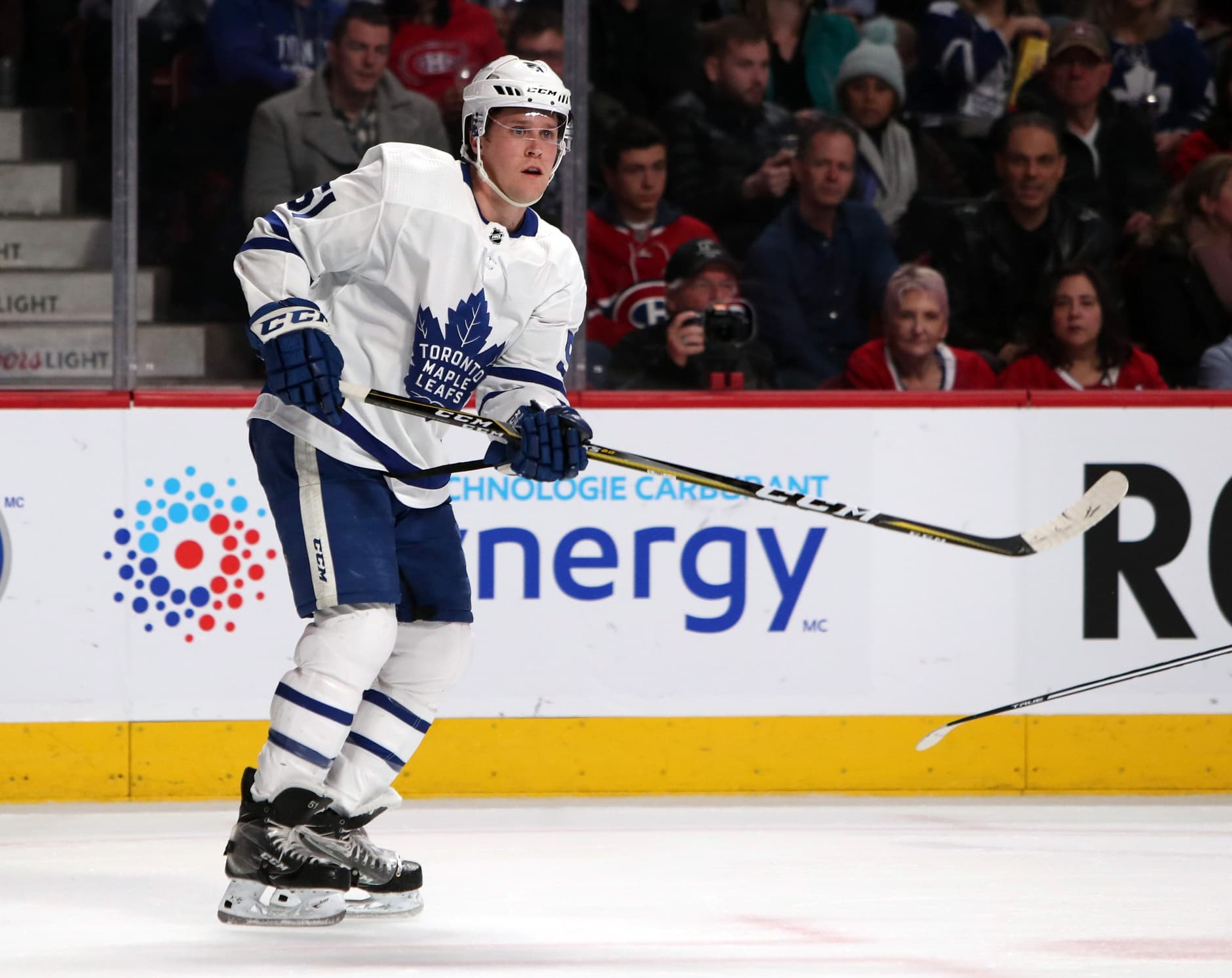 Photo credit:Jean-Yves Ahern-USA TODAY Sports
Remember when the Leafs had @Jake Gardiner for a long time and people had mixed reactions about how his time in Toronto went? It is crazy to think that it has only been a year and a half since he packed his bags and became a Hurricane,
but he seems to have enjoyed his time there
.
It now appears that his tenure in Carolina may be in jeopardy:
No, this is not a troll
. Gardiner is really being placed on waivers and any team is free to claim him if they so choose, including the Leafs. While the chances of him actually getting picked up are marginal and the reason he's even on waivers was
so he can be placed on the Hurricanes' taxi squad
, he is certainly an interesting player worth looking into and someone that can be serviceable on most teams.
So it got me thinking: should the Leafs even consider bringing him back?
The most obvious benefit of claiming Gardiner is that he would have no trouble getting adjusted to Toronto on account that most of the players are already familiar with him and he is not too far removed from playing in their system. While he has not played a single game under Sheldon Keefe, I cannot imagine he will have trouble getting back up to speed on the Leafs' playstyle.
Back problems may have been hampering Gardiner's overall on-ice production (he has just seven points in 17 games this season), but
he remains an analytical darling
when taking a look
at the underlying metrics
. At 5v5, he boasts a 55.37 CF%, 54.17 FF%, 54.29 xGF%, 55.67 SCF%, and a 55.84 HDCF% in spite of a limited sample size. That is a quality player no matter how you interpret the numbers and he could certainly give the Leafs another weapon on their back end.
To expand on his role with the team, the Leafs know they can comfortably slot him on one of the power-play units as the quarterback and
will likely find success
. Unlike @Mikko Lehtonen who needed time to get adjusted to North American-style hockey, Gardiner is a more polished version who can slot into the lineup with minimal hesitation. Given that the team is in win-now mode, acquiring a proven commodity without having to give up any assets besides cap space is something that should be considered.
But therein lies the problem: the Leafs do not have enough cap space to fit him comfortably into the lineup.
Gardiner is on the second season of a four-year deal that has a $4.05 million cap hit, equating to 5% of the Hurricanes' total salary. In order for his contract to fit on the Leafs, multiple players that make a similar cap hit to his (ex: @Alexander Kerfoot and @Ilya Mikheyev) would need to be injured and I doubt they would want their forward core to take a hit just to allow one player to play and not put them over the max. Add to the fact that they are roughly $500K over the salary cap and are without @Wayne Simmonds's $1.5 million cap hit, it makes for a complicated puzzle that is not worth solving.
Toronto also recently
shipped off Lehtonen to the Blue Jackets
because he was not getting much ice-time due to the strong play of @Travis Dermott and @Zach Bogosian. The emergence of @Rasmus Sandin and @Timothy Liljegren on the Marlies needs to be considered as well since management likely views both as part of the team's long-term plans. So with a loaded back end, where would Gardiner fit into the equation that does not severely affect the Leafs' synergy?
Most importantly,
he has long had back issues
that have made a significant impact on his on-ice performance. Despite only being a few seasons removed from his career-high 52 point campaign, Gardiner's offensive production has dropped each year and there does not appear to be any signs of it improving. This may explain
why he had to wait until September
to get a contract during the 2019 offseason. It also does not help that he is on the wrong side of 30 and not getting any younger.
While the idea of the Leafs claiming Gardiner off waivers is intriguing due to his familiarity with the team and underlying metrics, it is something that does not make much sense due to a loaded defence, the salary cap, and lingering back problems. Bringing him would certainly
cross off half of their trade deadline check-list
, but there are far better options available such as @Mattias Ekholm.
So as hilarious as it would be, the Leafs should not consider bringing back Jake Gardiner.