2020 NHL Draft: Four Russians utilize extra 2020/21 games
With the 2020 NHL Entry Draft occurring nearly 4 months later than normal, scouts have a unique opportunity to catch some extra viewings. The KHL season is about 12 games in, the SHL is underway, and Liiga opened October 1st.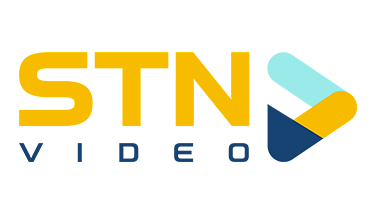 Besides the Russian leagues there won't be too many games to scrutinize, but every point will draw more attention that players in North America don't have available to them. If a team is undecided between a European and American prospect it is much better to watch shifts from the past week than months old USHL film. Many of the European prospects are also playing against better competition than they have seen in the past, which is very useful to evaluators.
For all these reasons, draft eligibles in the KHL could rocket up the draft boards by playing well early in the 20/21 season. These are some of the players that have taken advantage of that opportunity:
Yegor Chinakhov
The 5'11" RW is an early '01 birthday, so he has already gone undrafted once. The reason he drew so much attention this time around was a jump from 16 MHL points to 69. That was enough to vault him Chinakhov into the 6th/7th round on some draft boards. Now that he is playing in the KHL, scouts have a chance to see how he performs against men for the first time (besides 2 VHL games last season). Chinakhov already has 7 points through 12 KHL games, including a run of 4 goals in 4 games.
This could be enough to move him into the 4th round or higher, given the added attention of playing on a top KHL team like Omsk alongside recent NHLers Alexander Khokhlachev, Corban Knight, Jiri Sekac, Reid Boucher. Even if Chinakhov cannot maintain 0.5 p/g, scoring 15 points in the KHL as a 19 year old is pretty rare.
I wouldn't even consider Chinakhov undersized, either. The KHL website lists him as 182cm, which is 5 feet 11.7 inches, and 81kg (179lbs).
Rodion Amirov
Amirov wasted no time blowing past his KHL point total from last year, 2. The 6'0″ LW has 3 goals and 2 assists in 10 games, showing off his shot early:
He just turned 19, but this is his first time being draft eligible. Most draft boards have him in the 15-20 range, if he keeps this up the Leafs will have a difficult time passing on him at 15. Pessimistically I will say that all three of his goals so far have come on the powerplay, but Amirov's ability is much more than just his shot. I'll let Nick Richard's
piece
on Amirov tell that story, though.
Shakir Mukhamadullin
This 6'4″ LHD is a teammate of Amirov's in Ufa, and conveniently he picked up an assist in the clip above. Mukhamadullin is a controversial player in the scouting community, as his height may not accurately indicate his ability to actually defend (it rarely does). Yet there are not many 18 year olds that can stay in the KHL for 27 games in their draft year, even if they only record 1 point.
Shakir's ranking was erratic as he split time between the KHL, MHL, and international hockey, but he has now solidified himself in the KHL with 6 points in 14 games. If his initial range was from late 1st round to mid 3rd round, could we see him taken in the early 2nd after a strong start? Perhaps, but there were also many draft analysts who had Shakir firmly on their Do Not Draft list.
Admittedly, part of the reason Shakir and Rodion are getting so much playing time is due to Covid complications. Still, what they have done with the opportunity is undeniable. At the very least the teams that were already interested in these players will strengthen their resolve in pursuing Shakir and Rodion.
Artyom Galimov
I already had Galimov listed as my favourite
overager
in this year's draft, even though he'll turn 22 in a month. Here's what I had to say about him:
The '99 born, left shooting Russian Center has already been through three drafts, entering his fourth and final. He's been in the Ak Bars system from the start, making his way through the Russian juniors and minors before bursting onto the KHL scene last season. It was a surprise to see a rookie join a team as talented as Ak Bars and flourish as much as he did.

Galimov was the 3C there, recording 23 points in 55 games. 13 of those points were goals, 4 of those coming on the powerplay. He was 1st in points amongst u21 skaters, and 2nd amongst u22 skaters behind Chicago Blackhawks 2nd round pick Artur Kayumov. Even if you expand the scope to every skater 23 or younger in the KHL last season, Galimov is in the top 10 in points.

If the Leafs are looking for a 3C in the draft that can play sooner rather than later, look no further. Galimov's contract with Ak Bars expires at the end of the 20-21 season (that is currently underway in the KHL), and he is already on the 3rd line on one of the best teams in the 2nd best league in the world.
Galimov has picked up the pace with 7 points in 12 games, coinciding with a modest bump in ice time to ~15 minutes a game. At 5'11" his style of play isn't one of a bottom 6 checking center, he wants to play in the offensive zone. Still, he wins more than half the draws he takes, and he has experience playing C against men.
Here he is at the World Juniors with a nice move and finish:
I mentioned in the overage article that I would expect Galimov to go somewhere in the 4th round, and even though he has improved it shouldn't move the needle too much. He's 2 calendar years older than some of the other players on this list, and it's less likely he has a breakout year at 22 than another player does at 18. Still, if he is around at 106 the Leafs would be hard pressed to find a player that is currently more NHL ready.
Did scouts notice?
We will see the results of at least one of these player's hard work today at 7pm EST, when the first round of the draft is held. In my eyes Rodion Amirov is a no-doubt first rounder, and he secured that with his early KHL play. If he's available for the Leafs at 15 and they don't take him, I don't think he's on the board much longer. If he went to the Habs at 16 he may cause the Leafs many regrets down the road.
Next would be Mukhamadullin, again I can't say for certain if he's a 1st rounder or a 3rd rounder. What I do know is that there isn't many defencemen ranked ahead of him, especially not ones that are 6'4″. Teams that want a defenceman with size were probably fixated on early Ufa games, and often times that leads to confirmation bias. He is showing up on the scoresheet, for that reason I think the scouts notice and he rises up to the early 2nd round.
Artyom Galimov is next in the rankings, but Chinakhov has identical point totals. Again there is far more to a player than just points, and I have seen far more of Galimov's play. For that reason I can't predict where Chinakhov will go, but using Galimov as a frame of reference I could see Chinakhov going in the 4th/5th round. Keep in mind he was born in 2001, compared to Galimov in '99.
Given how close they are to being NHL ready, I think Galimov being a C and having the track record is valuable. He's played with some really quality players in Ak Bars, whereas Chinakhov spent 19-20 playing against weaker competition in the MHL.
At this point I believe all four have played well enough to justify their previous draft ranking if not improve on it. As an overager Chinakhov may have been in danger of going undrafted, but I don't see how you could pass on him in the 7th round. Especially with his KHL contract expiring after this season, he can come to North America right away.
Ultimately it will be tomorrow when we know how much weight scouts put into the early 20-21 KHL season. You would be foolish to ignore it completely, but the circumstances are unique and young players are getting additional ice time. If we see all four players taken higher than expected, we know the scouts put immense focus on the extra viewings, perhaps to a fault. Time will tell.
Recent articles from Earl Schwartz