2023-24 Maple Leafs Predictions: Calle Jarnkrok surpasses 40 points, becomes an X-Factor in Toronto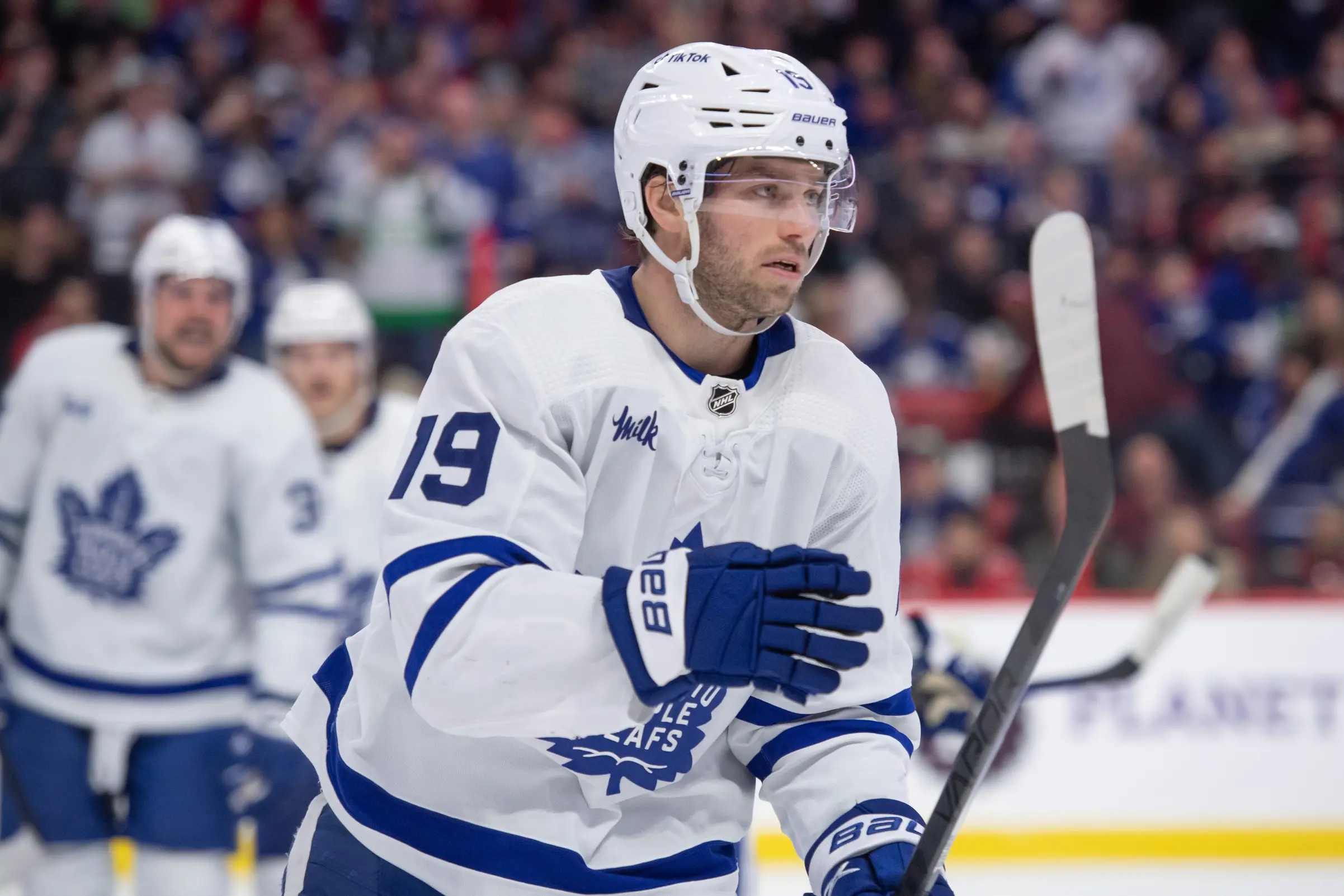 Photo credit:© Marc DesRosiers-USA TODAY Sports
We're back with another episode of Maple Leafs predictions for the 2023-24 season. The start of camp is right around the corner and a ton of Leafs have already arrived in Toronto and are skating together as we speak. There's a new vibe around the team with a new general manager and some new faces in town.
As for our latest prediction, this time around it's Calle Jarnkrok's turn to take a stroll down the red carpet. The Swedish winger had a big season in his first campaign as a Leaf and he's looking to build off of it. With the Swede's ability to play all over the ice in all situations, he could become a serious X-Factor for head coach Sheldon Keefe and the Maple Leafs.
PREDICTION: Jarnkrok surpasses 40 points and becomes an X-Factor in Toronto
Jarnkrok is coming off a career best season in 2022-23, his first in Toronto after
signing a four-year deal for $8.4 million last summer
. He potted 20 goals for the first time in his career and reached a career-best 39 points in only 73 games. He'll surely be looking to come to camp with bigger and better aspirations for himself and the teams, and in a best-case scenario, surpass his career best and have over 40 points in 2023-24.
Jarnkrok is likely going to line up on the team's third line, alongside either Max Domi or David Kampf down the middle, with likely one of Matthew Knies, Domi or Nick Robertson on the left wing. While the role of this line will likely be checking focused, depending on the makeup of the line, the former Nashville Predator has shown he owns an elite wrist shot and has the offensive IQ to find open space on the ice and make it count.
The forward is also expected to see some time on the team's penalty kill and with the likes of Alexander Kerfoot and Noel Acciari gone, Jarnkrok's going to play an even bigger role. He saw 1:36 of ice per game shorthanded last season and I'd expect that number to get up closer to two minutes.
Jarnkrok also received some second power-play minutes and even a look on the team's first line throughout points of last season, though he will be hard pressed to play top-six left wing minutes based on Tyler Bertuzzi and Domi signing on, in addition to with Knies playing a full season. Regardless, he's a threat 5vs5 and as 31 of his 39 points last season were recorded at full strength.
Versatility Makes Jarnkrok an X-Factor
While the third line may be where the soon-to-be 32-year-old may start on this season's Leafs, it certainly doesn't mean that's where he will finish.
Jarnkrok has shown the ability
to play all three forward positions and just about any spot in the lineup and it's this versatility that makes him such an integral piece of the team.
If there's an injury that occurs, or if the likes of youngsters Knies or Robertson faulter early on, look for Jarnkrok to move around the lineup to help balance things out. It's a great luxury for coach Keefe to have as he can basically act as an ace up the sleeve when the team needs a magic trick to shake things up.
If it's a more defensive role, Jarnkrok can handle this as well as he's got strong instincts with great speed and a motor that outworks most across the league. It was a great signing by Kyle Dubas when they landed the versatile winger via free agency last summer, and now
Treliving is reunited
with the very same player he traded a second, third and seventh-round pick for in 2021-2022.
To wrap this all up with a bow, all I will say is that Jarnkrok will put his head down, he'll get to work, and it won't matter where he plays in the Maple Leafs' lineup this season. Given his ability to play all over the ice and in all situations, his versatility will once again be leaned on, and in a perfect world, he touches 40 points and continues to make an impact up-and-down the lineup.