2023-24 Maple Leafs predictions: Ryan Reaves plays less than 65 games, finishes top 15 in hits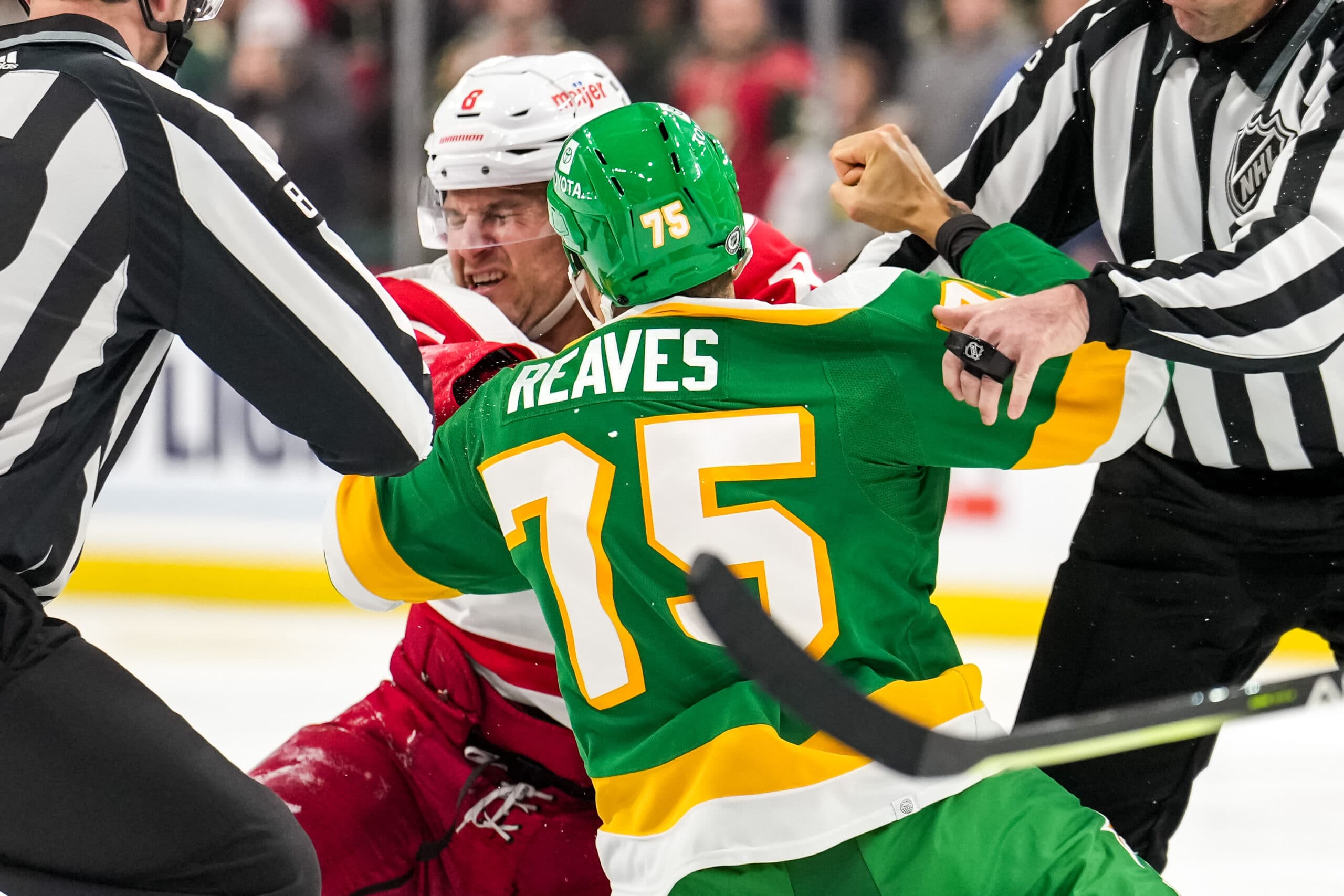 Photo credit:Brace Hemmelgarn-USA TODAY Sports
Although the signing of Ryan Reaves on the first day of free agency raised a mix of emotions among many fans – myself included – it will be enjoyable to watch him hit and fight a ton in a Maple Leafs uniform this coming season.
The 36-year-old signed a three-year deal with the club on July 1st that carries a cap hit of $1.35M, and yes, I think it's too rich of a contract for a player that plays his style as well as his age, not to mention the term is outrageous too, and Toronto will have him on their roster until he is 39 years old (unless he gets sent down to the Marlies in year two or three of that deal)
However, Reaves is a Maple Leaf, and all you can do right now is cheer for him while he's on the roster. That said, he is the next player in the series of player predictions for the upcoming 2023-24 season.
As mentioned above, Reaves is 36 and is entering his 14th NHL season. Given his age, the style of hockey he plays, and the fact he doesn't bring much offence to the lineup, I think he will play no more than 65 games in the 2023-24 season but will still manage to be top 15 in the hits department at the end of the season among some of the other heavy hitters the NHL has the offer.
Reaves has never played a full 82-game season but has gotten close a couple of times. The most games he's played in a single season was 81 back with the St. Louis Blues in the 2014-15 season. He also played 80 games twice as well as 79 games once. Every other season he has played 73 or fewer games.
Over his career thus far in the NHL, Reaves has been among the league leaders in hits, and he is regarded as one of the toughest players in the entire league and will fight almost anybody at any time.
Since his debut with the St. Louis Blues during the 2010-11 season, Reaves ranks third among skaters with the most hits in the NHL with 2797. The only two players above him are Cal Clutterbuck (3078) and former Maple Leaf Matt Martin (3688). He also has 74 regular-season fighting majors since his rookie season but has fought less and less over the years.
To go along with his 74 regular-season fights, Reaves has two playoff fights to his name as well, according to
hockeyfights.com
.
The clip above is what Ryan Reaves will likely bring to this Leafs lineup in 2023-24. Although he probably won't fight at the same rate that he once did when he was younger, he is not shy to drop the gloves or lay the boom when needed in different scenarios.
If you're down in the game and you need a spark, he'll lay a huge hit or fight someone. If someone hits his teammate and he doesn't like it, he'll lay a massive hit to one-up them and jump them to protect his teammate. Despite the lack of offensive talent, Reaves is the ultimate teammate and is loved in every locker room he is a part of.