2023-24 Maple Leafs predictions: Morgan Rielly builds on 2023 playoffs, reaches 50-point mark again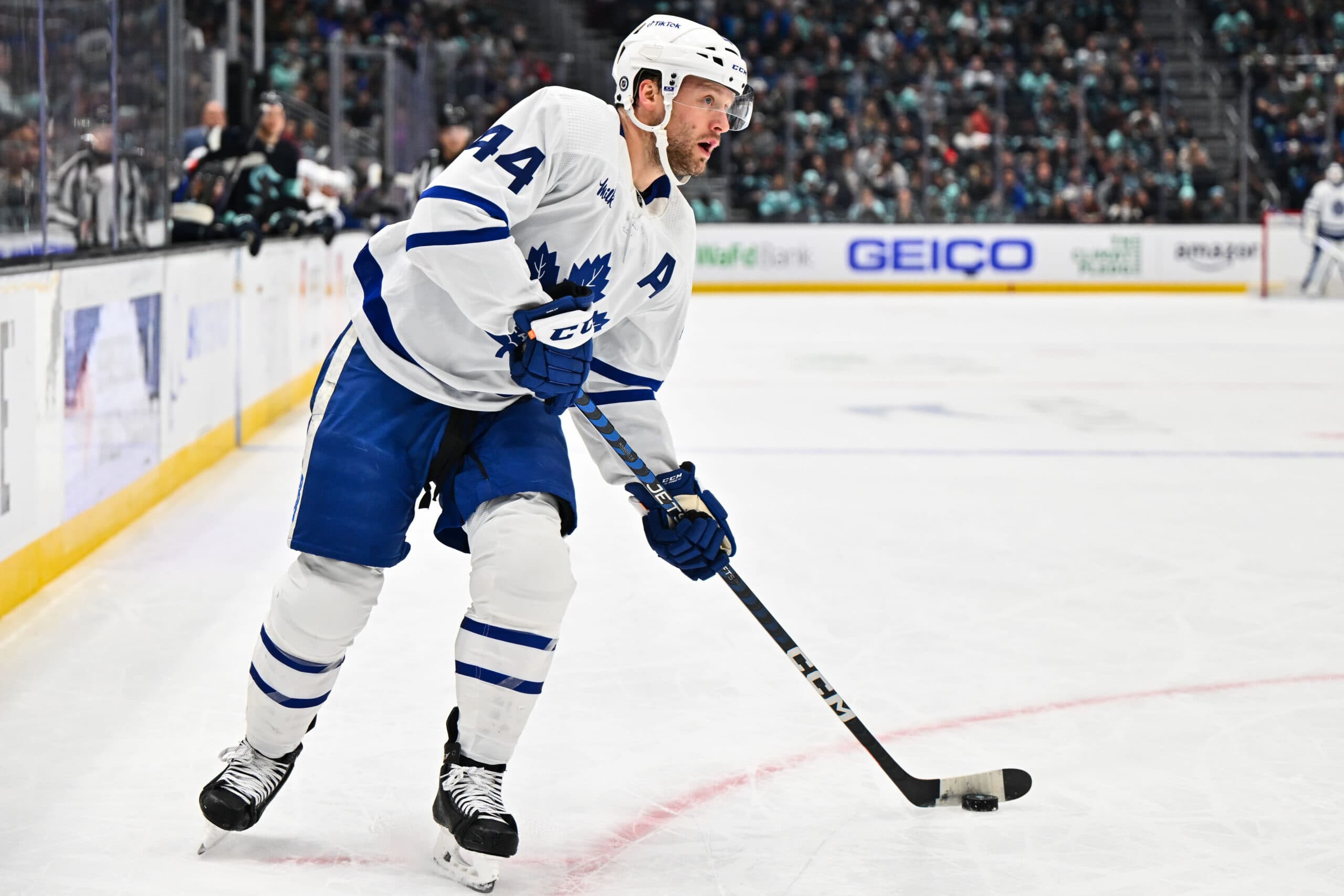 Photo credit:Steven Bisig-USA TODAY Sports
As the 2023-24 season approaches, we continue our prediction series for the players on the Toronto Maple Leafs.
Today, we're looking at the longest-tenured Maple Leaf on the roster, Morgan Rielly.
Coming off his best playoff performance in a Maple Leafs uniform last season, Morgan Rielly is entering his 11th NHL season – all with Toronto – and is looking to continue that playoff performance into the 2023-24 NHL campaign.
The 29-year-old has had his ups and downs and has tested the patience of some of the fan base with his play away from the puck sometimes. However, Rielly has been and will always be a fan favourite here in Toronto, especially after signing an 8-year extension with the club at the beginning of the 2021-22 season.
He's been through a lot with this team. Whether it was the mid-2010s teams that were not very good, the beginning of the Matthews, Marner, Nylander era, or even recently when they finally made it out of the first round, Rielly has almost seen it all with this franchise and is looking to build off of that playoff win last season and achieve more with the team in the 2023-24 season.
The Vancouver native is coming off another solid season, albeit only playing in 65 games, as he scored four goals and added 37 assists for 41 points, marking the fourth time he's hit the 40-point plateau in his career.
Despite missing 17 games last season due to injury, Rielly's 41 points would've put him on pace to finish the year with five goals, 47 assists and 52 points, which would be an excellent season for him.
So, after putting up another 40-point season and possibly hitting the 50-point mark if he played a full 82 games, I think Morgan Rielly is due for his fourth 50-point campaign and it could come in the 2023-24 season.
In three of the past four seasons, Rielly has either been on pace for 50 points or hit 50 points in a season. The only season where he didn't reach 50 points/be on pace to hit that point total was the 2019-20 season when he finished with 27 points in 47 games (47-point pace over 82 games).
The following three seasons, especially the 2021-22 campaign, were the years where we saw glimpses of the Morgan Rielly from the 2018-19 season when he scored 20 goals and 72 points.
Below on the left side are his season totals from the seasons between 2020-21 and 2022-23, and on the right side are his projections over an 82-game season if he wasn't able to play a full 82 games.
2020-21: 55 GP – 5 G – 30 A – 35 PTS | 82 GP – 7 G – 45 A – 52 PTS 
2021-22: 82 GP – 10 G – 58 A – 68 PTS |
2022-23: 65 GP – 4 G – 37 A – 41 PTS | 82 GP – 5 G – 47 A – 52 PTS
We'll never know if he would've been able to hit those point totals in two of those three seasons that he didn't play 82 games, but it's encouraging that after he put up 52 points in 2017-18 and 72 points in 2018-19, he followed it up with three seasons in the past four years of pretty much the same pace.