2023-24 Maple Leafs Predictions: David Kampf has career season as Toronto's third-line centre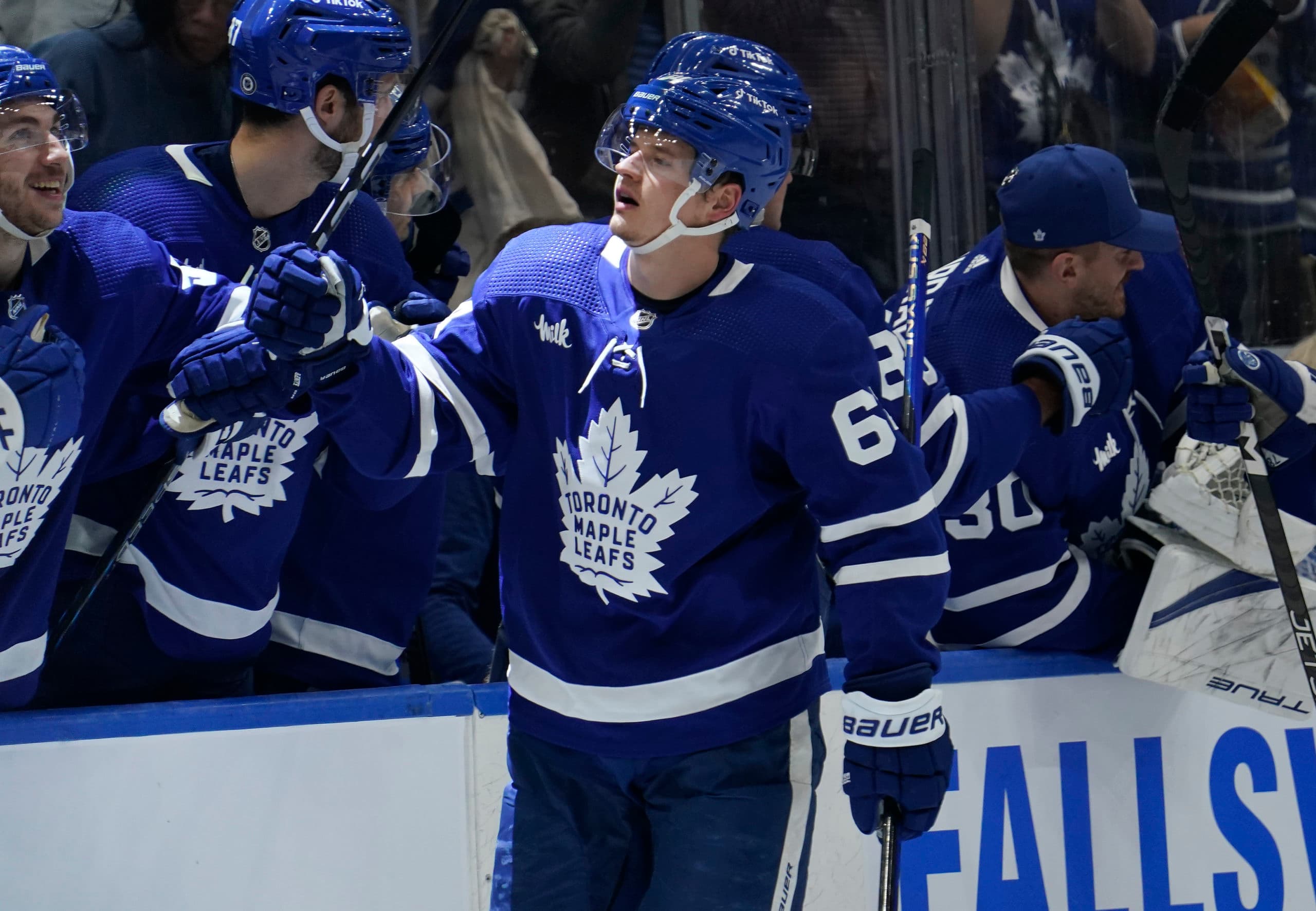 Photo credit:John E. Sokolowski-USA TODAY Sports
We're back with another 2023-24 Toronto Maple Leafs prediction. We've been busy looking through the crystal ball of late, trying to predict exactly how each Maple Leaf is going to perform this season. After showcasing the likes of Timothy Liljegren,
Matthew Knies
and Jake McCabe of late, I turn my attention to the season of David Kampf.
Kampf signed a four-year contract extension
with the Maple Leafs in what was one of Brad Treliving's first moves as the new general manager in Toronto. Kampf's in line for a big year and should have a major role on this season's Leafs team.
2023-24 Maple Leafs Prediction: Kampf has a career season as the team's third-line centre
What does a career season look like for Kampf? Well, it includes scoring more than 27 points, which was his total from last season. Kampf was one of only a handful of Leafs who played all 82 games in 2022-23, and he'll look to keep that trend up this season and hopefully cross the 30-point plateau for the first time.
Kampf played just over 15 minutes a night last season and if he's able to secure the third-line role, over say Max Domi, his minutes might creep up as he'll be playing more consistently five-on-five and he's going to be a catalyst on the Leafs penalty kill. Anytime the Leafs get a penalty, expect Kampf and Mitch Marner to jump over the boards first.
Kampf's defensive skills are some of the best on the team and if he's able to run with the shut-down role this season, Toronto is going to be in very good hands. The third-line centre role will be between Kampf and Domi and it will be interesting to see how things play out in training camp and throughout the preseason.
The way it could all work out is having Domi on Kampf's left wing, with Calle Jarnkrok on the other side. Speed, tenacity and sneaky offense, this line could be a nice compliment to the top six which likely features Tyler Bertuzzi, Marner and Auston Matthews, along with Knies, John Tavares and William Nylander.
Kampf's an X-Factor for the Maple Leafs
While all the stars get the attention in Toronto and rightfully so, don't push aside the type of impact Kampf can have on this team. He's been their unsung hero in the past and there will likely be a few more moments like that this season.
The defensive pivot is a weapon for the Leafs. He's able to shut-down opponents at even strength and run a PK when his team is down a player. It's not only the penalty kill presence that makes him important, but he does all the little things right too. Things like clearing the zones, winning key faceoffs or zoning in on a certain player for a couple of shifts and slow down their momentum make him a valuable piece to the team despite the offensive shortcomings.
The Leafs PK ranked 12th last season, and despite losing Alex Kerfoot and Justin Holl, two players who ate up lots of penalty kill minutes, Kampf is good enough at his job to trust they'll hover around there in 2023-24. With Kampf's familiarity with Mitch Marner, look for PK1 to be among the league's best units. They have great chemistry and do a marvelous job at getting into passing lanes, making good reads and clearing the puck when the moment arises. You have to be 'crisp' killing penalties and Kampf is one of the best finishing plays.
Don't expect to hear Kampf's name announced in the building a ton this season, but he's going to score seven-to-10 goals. He's likely going to surpass the 30-point mark and will likely be first in line to win the team's third-line centre role. He'll probably start the year with Jarnkrok on his right side, and either Knies or Domi on the left. The team's third line is going to be pivotal to success, not only in the regular season, but more importantly in the Stanley Cup Playoffs. While he's not the shiniest of names, Kampf is a very important player for this Maple Leafs squad and will be aiming for a career season in 2023-24.