3 goalies the Leafs should consider acquiring with this season and next in mind
Photo credit:© Kim Klement-USA TODAY Sports
The 2021 season has been one of instability in the crease either due to injuries or players getting lost to waivers. @Jack Campbell has been in and out of the lineup yet remains perfect through his first seven starts. @Frederik Andersen has also been in and out of the lineup but his performance to this point is, to quote Randy Carlyle,
"just ok."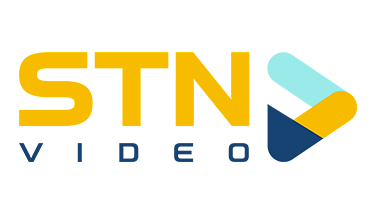 In the last few weeks, Andersen has missed time because of nagging injuries that he admitted have
bothered him all year long
.
He has been making progress towards recovery
but it remains to be seen when he will make his return and if he can return to his pre-injury form. Since all signs appear to point towards him leaving the organization at season's end, this recent stretch is giving management a sneak preview at what might be to come for 2021-22. So far, the early results show that Campbell will likely need some help due to him having minimal experience as an NHL starter. It might also have to do with him still recovering from numerous ailments, but the fact remains the Leafs are
going to be cautious with Campbell the rest of the way
. There's also the fact that @Michael Hutchinson has played like a typical third-string goalie and the other options behind him still need seasoning before getting a shot in the big leagues.
With everything taken into consideration, it makes the Leafs' need to address the goalie position for next season and beyond all the more critical because it could make a massive difference in how they do down the line. They could just wait it out and hope a cheaper option becomes available to sign in free agency or trade for them now and try to lock them up in advance. The latter option is the one I think is worth pursuing, so here are three goalies they might try to target ahead of the April 12th deadline.
@Linus Ullmark
Elliotte Friedman reported on Thursday
that the Leafs were checking in with the Buffalo Sabres on Ullmark's availability on the off chance that Andersen will miss significant time. It makes sense why they would do it considering Ullmark is having a surprisingly solid season on the abysmal Sabres team fresh off an 18-game winless streak that felt as long as the duration of the Suez Canal being blocked.
While he has missed significant time due to injuries, it's still impressive to see him post a 6-5-3 record, a .920 SV% and a 2.49 GAA in 15 starts thus far. Ullmark has accounted for roughly 86% of all of Buffalo's wins this season, meaning they would be even worse if they were without him. And that is a reality that they may have to face both this season and beyond due to him being a UFA and his trade value going up.
Should Andersen be out for a longer stretch of time, the idea of the Leafs running a 1A/1B tandem between Campbell and Ullmark akin to what the Penguins had during their Cup wins in 2016 and 2017 would be very compelling. Perhaps they could try and lock him up to a reasonable number that will also shed some salary that could be used to lock up @Zach Hyman to whatever he wants.
@Chris Driedger
So if the Panthers decide to pull the trigger on dealing away Driedger, the Leafs need to be all over it. He has a 9-4-2 record, a .927 SV%, a 2.14 GAA, and a shutout in his first full season of work in the NHL. Additionally, he has a reasonable cap hit at $850K and is just entering his prime, making him the ideal goalie for the Leafs to acquire for this season and next. So if Florida is willing to accept a downgrade in net, then they may be willing to accept a package that includes Hutchinson and a draft pick.
All of this is contingent on the Panthers being set making Spencer Knight the backup for next year, which is by no means a lock at this point. While they may be willing to let Driedger walk to make room for the younger netminder, perhaps they would rather let him play out the remainder of his contract instead of dealing him away. But if they do decide to move him and he ends up on the Leafs, a tandem of him and Campbell would be pretty intriguing since it involves two netminders who both haven't reached 100 career games and have solid stats.
@James Reimer
Unless you are Steve Dangle, you probably forgot about the time Reimer was the Leafs' starter due to him being associated with a playoff game from 2013. But make no mistake, the fanbase adored him when he was in Toronto and would easily welcome him back should he return to don the Blue and White once again (with a different number, of course).
The Carolina Hurricanes are currently in a position where they have too many quality goalies and will have to decide who to keep due to @Alex Nedeljkovic playing extremely well of late.
Don Waddell, their GM, told The Athletic
that he was open to trading one of their goalies but would not comment on which one he would move in this hypothetical scenario. This may sound exciting if you want to see the Leafs re-acquire Reimer, but GMs have been proven to be dirty liars (I'm looking at you, Marc Bergevin), so take what Waddell said with a grain of salt.
Still, the reality is that the Hurricanes have three goalies on expiring contracts and one of them likely won't be returning next season. I'd imagine it may be Reimer being the odd man out as he is in his 30s and has an average GAA and SV% (2.70 and .907%, respectively) despite going 13-4-1 in 17 starts. He would make for an ideal stopgap option as the Leafs wait for the likes of @Joseph Woll and @Veini Vehvilainen to finish their fine-tuning with the Marlies.
I can see it now. The Leafs enter next season with the nicest goalie tandem in the league and Leafs fans gush each time one of them talks to the media. Then they go and post decent stats while splitting starts and help Toronto have some stability in the crease. The idea of just how fun this would be makes this the option I so badly want them to take
from an emotional perspective
.
But what if they wait it out?
As I mentioned in each section, all three of these goalies listed will be UFAs at season's end and would only need to take up cap space to get them into the fold if Toronto decided to try and sign instead of trade for them. But they aren't the only options that could become available in late July. The list expands to include players like @Tuukka Rask, @David Rittich, @Philipp Grubauer, and @Antti Raanta, all of whom would be excellent additions to the Leafs regardless of how they are utilized. It's entirely possible that each of them will not be available and this paragraph was all for naught, but the idea that even one of them could be up for grabs makes the option to simply wait until the summer to address the goalie situation worth considering.
At the end of the day, the Leafs will only go as far as their netminders can take them so it is imperative that they get the decision right this season. They have a tricky dilemma to face with Andersen injured and likely with one foot out the door, Campbell playing well but unable to stay healthy, and the other options being mostly inexperienced. They can either make the move now to help the team this season and next or stay the course until the offseason and hope for the best down the stretch.
Given the likes of Ullmark, Driedger, and Reimer potentially being available, it might be in the Leafs' best interest to pull the trigger now and take advantage of the best season of the Brendan Shanahan era so far.