3 trade rumors that will follow the Maple Leafs into the 2023-24 season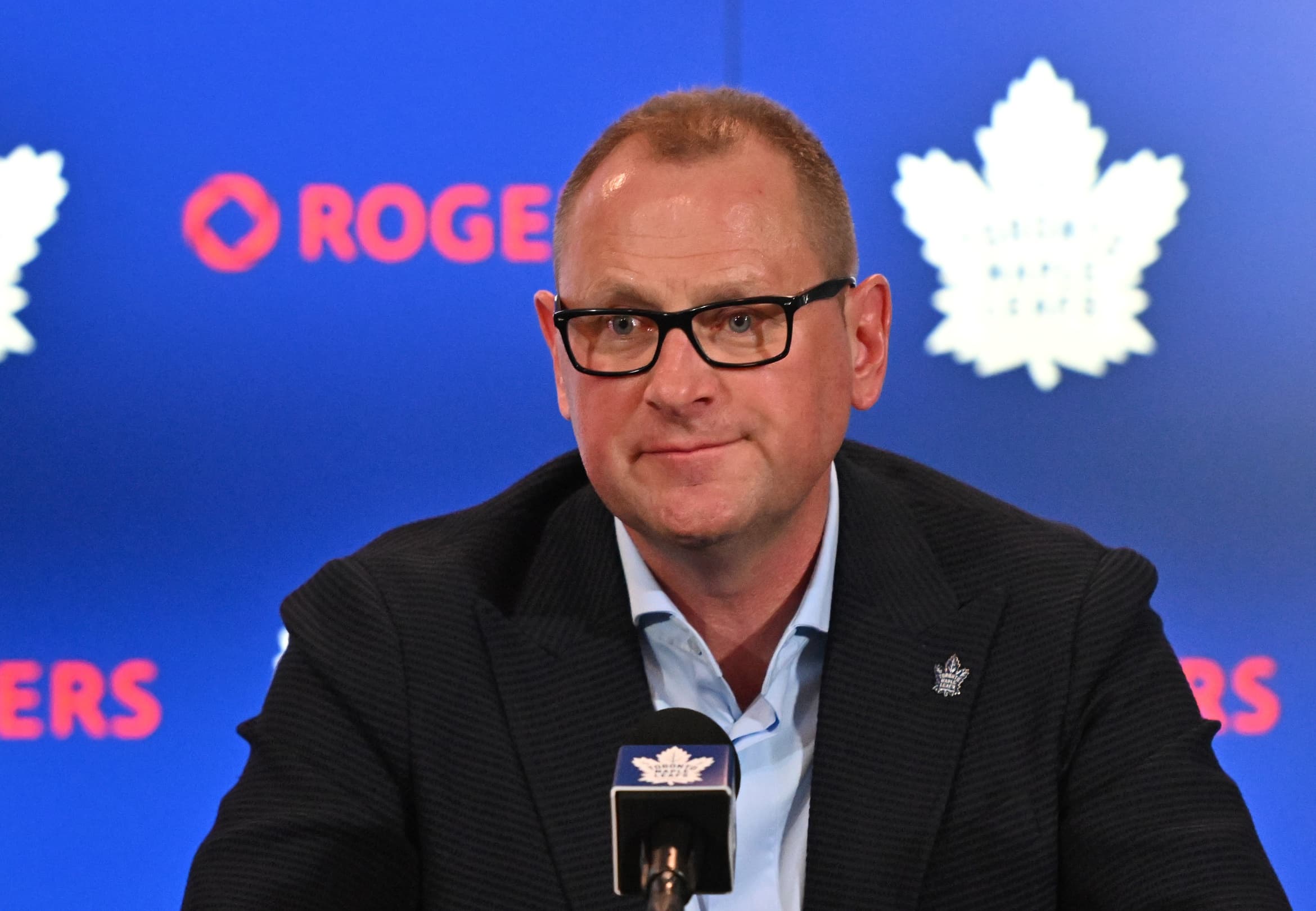 Photo credit:Dan Hamilton-USA TODAY Sports
It's August, and things are slow around the NHL, but that doesn't mean we aren't able to discuss some leftovers from the offseason. As Leafs Nation finishes up celebrating Auston Matthews' new contract extension, let's turn our attention to some potential trade chatter which should be following the Maple Leafs into next season.
Here are three trade rumours to consider as we creep closer to training camps opening up:
William Nylander On the Move?
Until the pen hits the paper, William Nylander is going to hear his name out on the trade market. While he's
not worried about it one bit
, the noise will certainly increase if he opens up next season struggling or the team isn't meeting expectations. With no deal finalized, the trade rumours will continue.
Over the summer there was some chatter about a potential deal with the Calgary Flames, but at this point that's certainly quieted down a lot. There was also a rumour about him heading to San Jose, but with Erik Karlsson moved, that's a dead fish in the water.
IF, and I mean a massive IF, because I just don't see it happening, but if 'Willy Styles' does get shipped out by Brad Treliving, it's likely to a Western Conference team. There's no way the Leafs will want Nylander getting revenge in the spring during the Stanley Cup Playoffs.
Let's hope a deal can get signed and the band stays together for another few years. The core of this team has found a way to enjoy a small playoff win and now the top of the mountain is within reach in 2023-24. Should things go sour and Nylander's name heats up on the trade market, keep an eye on teams like the Seattle Kraken and Nashville Predators.
Will Treliving Add More Size to the Blue Line?
While
Simon Benoit is 6-foot-3
and a nice late-summer depth addition, this can't be it when it comes to the Maple Leafs blue line. Toronto's general manager Brad Treliving will have his eye on the blue line market throughout the entire season.
There's a lot that needs to go right for the defence to have a huge season. John Klingberg needs to once again find his offensive touch and a way to not give it all back defensively. Jake McCabe needs to be a force all over the ice and become a true shut-down defender who loves to throw his weight around. Timothy Liljegren needs to take the next step this season or the Leafs may consider other options moving forward. Morgan Rielly isn't going anywhere, but needs to find consistency on the power play and become a better defender. The likes of TJ Brodie and Connor Timmins are two names to watch as they could become options to move. You could throw Liljegren in the mix too should his game flatten out at certain points this season.
There's no doubt Treliving will be interested in adding a workhorse to the Leafs' blueline this season. It's just of course going to come down to cap space, acquisition price and if the combination of the two makes sense for the Maple Leafs.
The rental blueline market may be paper thin by the time the trade deadline rolls around, but some names to keep tabs on include Noah Hanifin and Nikita Zadorov of the Calgary Flames, Dylan DeMelo, Logan Stanley and Brenden Dillon of the Winnipeg Jets, Ian Cole and Tyler Myers of the Vancouver Canucks and Matt Dumba of the Arizona Coyotes.
Maple Leafs Have Minimal Trade Candidates
While you have to ship out talent to acquire talent, the Leafs have only a few players who should be considered their prime trade candidates this season. This includes
Nick Robertson
, Timmins, Brodie, Liljegren, and their 2024 first-round pick.
Yes, Nylander too for those scoring at home, but at this point, the sense is a contract extension gets done. Nylander truly doesn't want to play anywhere else but Toronto, we'll see how much his wallet agrees.
Treliving doesn't have a ton to work with but a package of Robertson, Timmins, and a first-round pick could certainly fetch an impact player. One that likely isn't just a rental.
Don't expect to see the Maple Leafs GM sitting on his hands this season as he's
shown in his first offseason
in charge, he's not afraid of making some big moves to try and improve the team. For now, it does sounds awfully quiet among the trade market in Toronto, but as we all know, that could change as fast as the wind changes in the downtown core.