3 UFA goaltenders the Maple Leafs could target this summer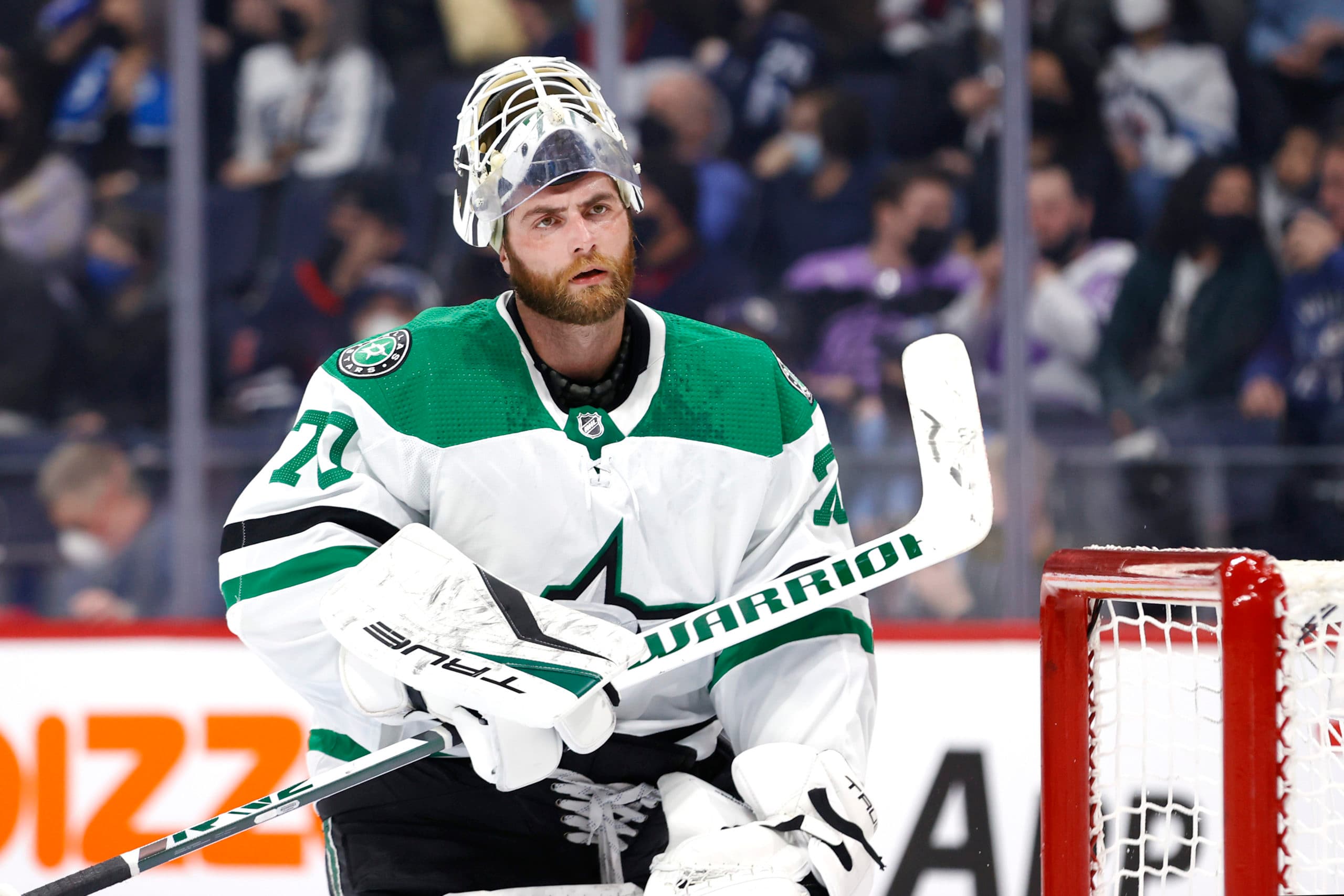 Photo credit:James Carey Lauder-USA TODAY Sports
The goaltending market this summer is thin and that's incredibly clear, but could the Maple Leafs hit the jackpot on one signing if they need to?
Looking at Toronto's scenario in goal, there's four situations that could play out. Let Jack Campbell walk, keep Petr Mrazek, and sign a netminder. Re-sign Campbell, trade or buyout Mrazek, and sign a goaltender. Let Campbell go to free agency, figure out a way to get rid of Mrazek, and sign two goalies.
Or, just try to keep both netminders heading into next season. I don't like this option just in the fact that Toronto could have north of $7 million locked up in goaltending. That wouldn't be great.
The situation with Campbell is most interesting because how much money could he get? He's had a good time in Toronto, but it's been filled with injuries and, really, has only played 77 games in a Maple Leafs jersey.
While it was a difficult regular season at times for the 30-year-old, he still finished it with a .914 save percentage. The playoffs, though, were a bit different and he finished those with an .897. That's likely where Toronto has some leverage.
But, there's always the chance that they let Campbell walk and he tests the open market. If that's the case, who could the Maple Leafs get to fill the void?
1. Darcy Kuemper
I'm not even sure at this point if Kuemper can do it, but I'd be most comfortable picking him up.
Now, do I think this is the most realistic option? No. However, I do believe Kuemper would give the Maple Leafs the best chance to win of the goalies available in free agency. He just turned 32 so there's an age difference between him and Campbell. I don't know how far apart they might be on money though.
Both had really similar seasons in that they played good in the regular season. The 32-year-old played 57 games, having a .921 save percentage to show for. But, once the playoffs hit, things started to fall apart. Similar to Campbell, Kuemper also had a sub-900 save percentage during this year's playoffs before being injured.
Of all the goaltenders out there though, I believe Kuemper would be the safest bet for a netminder if Campbell hits the open market. Either way, there'll be a lot of teams lining up for both of their services.
Projection: This is only an option if the Maple Leafs and Campbell can't agree on a contract and he walks.
2. Ville Husso
One of the more interesting netminders would be Husso just from the fact that he played 40 regular season games this year and finished with a .919 save percentage. He's also another netminder who had games in this year's playoffs and didn't do well in them.
At 27-years-old, Husso provides a good enough resume where you're not concerned if he was to come in and have a tandem with Campbell. The starters role — well that's a different story.
Husso is at the point where teams don't know much about him. While he's played 57 NHL games, there's still a fair bit of mystery and that's what'll make him a steal of a goaltender if the Maple Leafs were to get him.
The 27-year-old won't command a ton of money compared to Campbell, but like the other free agents, there'll be plenty of teams wanting to lock him up.
Projection: He gets signed by Toronto *if* they figure out a way to move Mrazek out.
3. Braden Holtby
A year ago, I would've said no to signing Holtby, but by golly is the goaltending market slender.
One of the reasons why I like Holtby so much is because he's 33-years-old before next season starts — there's still some good years left. Maybe.
If you compare that to Marc-Andre Fleury for example, you feel a lot better about signing Holtby. Although he only played 24 games this season, he did finish with a decent save percentage at .913. Holtby's still got it.
It's also great that he has a Stanley Cup, knows what it takes, and also still had a good enough regular season where you might be thinking about giving him a chance. If he was needed in the playoffs, too, I believe he'd be a dark horse.
Holtby did suffer an injury towards the end of this season which might make me a bit eerie on signing him. But in reality, he could still be a great bang for your buck if you're a team needing a veteran goaltender.
I'd really like this signing because Holtby could mentor Campbell a little bit while they both share the net. Even if they didn't re-sign Campbell, though, I still believe Holtby would be great to bring in.
Projection: A great mentor for any goaltender the Maple Leafs sign, but may not be able to play as many games as you'd like in a tandem role.
(Statistics via Hockey-Reference.com & contract values via PuckPedia.com)
POINTSBET IS LIVE IN ONTARIO!
PointsBet Canada has officially launched in Ontario! Get a $25 free bet just for signing up right here!