5 free agents the Maple Leafs should avoid signing during the 2023 offseason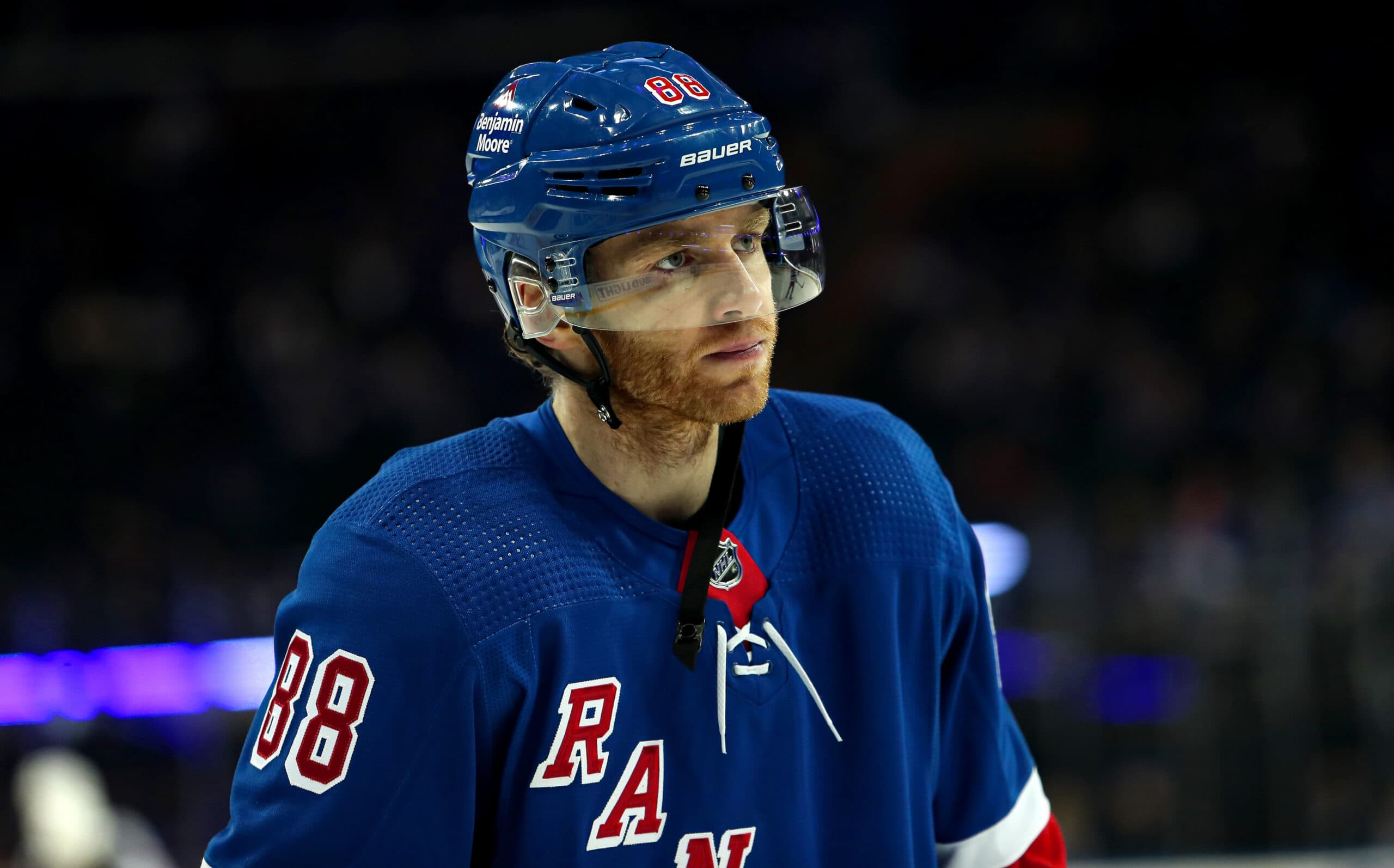 Photo credit:Danny Wild-USA TODAY Sports
Toronto Maple Leafs general manager Brad Treliving will be searching for some new talent this summer as he looks to kick-start a new era in blue and white. While most of the attention of Leafs Nation is normally focused on which players are being linked to landing in Toronto, let's focus on who the team should avoid signing this offseason.
The 2023 free-agent class is quite weak when it comes to top-end talent and there's a number of players who Treliving should take a hard pass on. The Maple Leafs have just over $9 million in cap space at the moment. We've heard some chatter about trade options, including a
recent piece on San Jose Sharks defenseman Erik Karlsson
. There's also goaltender Matt Murray, who appears
finished in Toronto
and could be coming off the books shortly.
Treliving won't have a boatload of cash to hand out this summer, so he needs to spend wisely and find value on the free-agent market. He also needs to avoid signing any of these five players:
Patrick Kane
The end of last season painted a clear picture that Patrick Kane was playing hurt and it was tough to watch as he became a liability. Kane was dealt to the New York Rangers last season, after a messy breakup with the Chicago Blackhawks. He hits the open market this summer at 34 years old and turns 35 one month into the 2023-24 season. Last season split between the two clubs, Kane put up 57 points in 73 games. It was his lowest point total since the 2012-13 season when he only played 47 games.
Treliving needs to take a pass on Kane. While the Maple Leafs could use help on the wing, he's not the type of forward the team should look to add. Kane's body is starting to wear down and he's not expected to be available to play for roughly
six months after undergoing hip surgery.
Kane will likely demand north of $6 million annually on his next contract, much like Evgeni Malkin received on his latest deal. If it was under $5 million, maybe, but for this type of money, when resources are tight, and considering the decline in production, the Leafs need to 'pass on Patty'.
Evan Rodrigues
The Colorado Avalanche are unlikely to bring back Evan Rodrigues this summer and Treliving should follow suit and also look elsewhere. Rodrigues is one of the younger free agents available at 29 years old and will be looking to cash in after putting up 16 goals and 39 points in 69 games.
Rodrigues can play some wing and can fill in down the middle, however he's soft and likes to avoid the dirty areas of the ice. At 5-foot-11, he's not the type of forward Treliving will be looking to add this summer.
The Maple Leafs want to become tougher to play against. Rodrigues finished last season with only 34 hits, while blocking 24 shots. To give you an idea, Auston Matthews blocked 92 shots and isn't afraid to get in shooting lanes.
There's a number of other wing options including Connor Brown, Max Pacioretty, Max Domi and Jason Zucker who should be on the Leafs' radar. Toronto already passed on Rodrigues once during the Kyle Dubas era, and Treliving needs to do the same once July 1 hits.
J.T Compher
When the free-agent class is weak, it normally means a player or two will be cashing in on a contract they had no business signing. J.T Compher could be it when it comes to the 2023 offseason.
The Avalanche forward hits the open market after a career-best season where he put up 52 points. His career high before last season was 33. This is the perfect case of playing out of your mind during a contract year. At 28 years old there will be a lot of interest in Compher, but it shouldn't be coming from the Maple Leafs' office. Compher, like Rodrigues, is a soft forward who doesn't finish checks. He finished last season with only 37 hits, Mitch Marner had 53.
There's a number of teams who need help at center and will be looking at the free-agent options for consideration. They include the Columbus Blue Jackets, Calgary Flames and Winnipeg Jets. Treliving needs to let one of these teams overpay on a long-term deal and let Compher cash in on his well timed career-best season.
Vladimir Tarasenko
After a few seasons of back and forth between Vladimir Tarasenko and the St Louis Blues, they finally traded him to the Rangers, and now, the Russian winger hits the open market looking for a new deal. There were rumblings out of St Louis stating Tarasenko took shifts off, didn't give it his full effort 100% of the time and these aren't the type of forwards the Maple Leafs should be looking at.
Tarasenko will want a long-term deal as he's 31 years old and won't have many more chances to cash in. If Murray ends up getting moved or bought out in Toronto, it could free up more cap space, but regardless, Tarasenko's playing style, his history of having a bad work ethic and his contract demands should steer Treliving clear of any conversations.
The Maple Leafs will add at left wing as Michael Bunting is likely on his way out. However, they need to add a winger who plays a 'heavy' game and compliments the speed and skill of the Matthews' and Nylander's of the world. While Tarasenko may compliment on the power play, it's the 200-foot game we're looking for here and this player isn't it. Another hard pass.
Jonathan Drouin
When it comes to reclamation projects in the NHL this offseason, perhaps nobody stands out more than Montreal Canadiens forward Jonathan Drouin. After a season where he only scored two goals in 58 games, the former first-round pick hits the open market looking for a change of scenery and a chance to hit the reset button on his career.
Leafs Nation better hope it's not in Toronto. At 28 years old, and one of the younger unrestricted free agents, there's going to be interest in Drouin but it can't be coming from the Maple Leafs.
Drouin doesn't kill penalties, he lacks toughness, and he's not a forward you'll find mucking it up in the dirty areas of the ice. The former third-overall pick has been through the ringer in Montreal and he'd truly benefit from finding a quieter market where he doesn't have as much pressure to perform. The Anaheim Ducks make a ton of sense for a match this summer.
Treliving needs to take a pass on offering anything to Drouin, even if it's a one-year 'prove yourself' contract. With limited versatility, limited defensive awareness and a questionable work ethic, it makes a ton of sense for the Maple Leafs to head in another direction.
Expect some action out of Toronto over the course of the next couple of weeks. It's exciting times if you love transactions in the NHL. The Maple Leafs GM has his work cut out for him as there's plenty of business to complete. Leafs Nation just better hope it's not with any of these five free agents.