5 free agents the Maple Leafs should consider inviting to training camp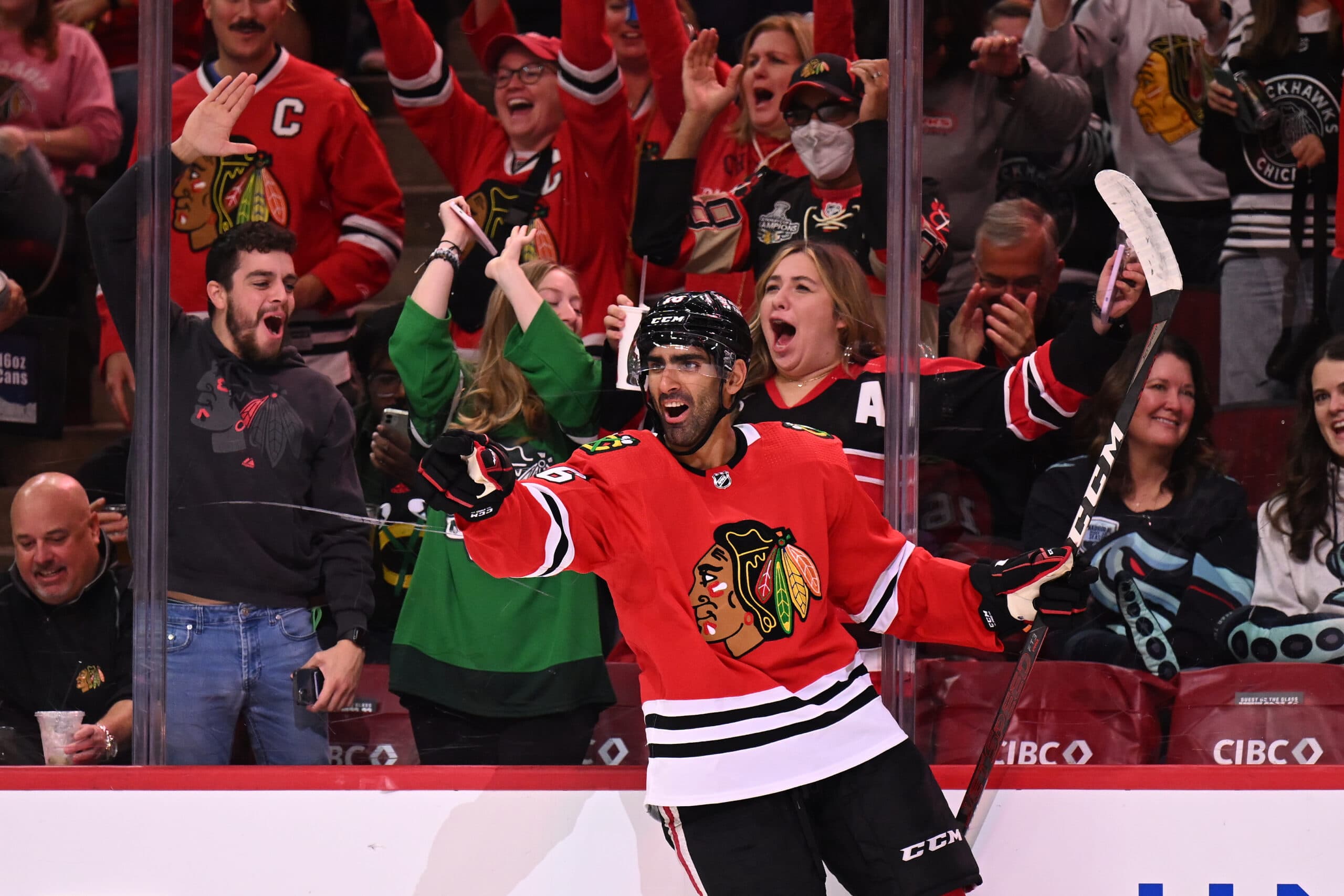 Photo credit:Jamie Sabau-USA TODAY Sports
The NHL's free-agent market is paper thin at best but that doesn't mean there's zero talent available. Toronto Maple Leafs general manager (GM) Brad Treliving is likely going to add a couple of experienced NHL free agents to the training camp roster and rightfully so.
There's a number of players the Leafs should consider adding on professional tryouts and in no particular order, they include:
Josh Leivo, RW/LW
A familiar face around Leafs land, Leivo is a player who can add some depth up front in Toronto. He is from the area and would likely settle for a two-way deal. Treliving knows Leivo well as he signed him back in 2020 with the Calgary Flames.
The 30-year-old winger is coming off a meh season with the St Louis Blues, recording 16 points in 51 games.  Leivo doesn't kill penalties, which is something that has hindered his playing time throughout his career. He's best suited with getting some second power-play time, which is something he'd likely not receive next season, given the Maple Leafs' options ahead of him. Regardless, Leivo is someone to consider when thinking of filling out the training camp roster next season and adding some more depth in the minors.
Paul Stastny, C/LW
One of the best players left on the open market, some are very surprised Stastny hasn't signed a one-year deal somewhere yet. The Leafs have a need for a fourth line center, and Stastny could be brought in to battle it out with Pontus Holmberg at training camp.
The 37-year-old is a low-risk high-reward type of signing as he's coming off a reasonably productive season with the Carolina Hurricanes, putting up 22 points in 73 games. The bigger stat to consider here is he won an impressive 58% of his faceoffs and still has the offensive instincts to be productive on the second power-play unit.
Stastny will have interest from a number of contending teams over the next few weeks and the Leafs should be one of the many to inquire. It's tough to determine if Stastny would be open to signing a PTO, but if so, Treliving should be making a call.
Sam Gagner, C/RW
Someone Treliving knows fairly well from his days out west, Gagner is another veteran forward who is looking for a new home next season. He's been busy training in Muskoka, ON, looking for another chance to crack an NHL lineup in 2023-24.
Gagner played 48 games for the Winnipeg Jets last season and recorded 14 points. His best days are behind him, but he's still a very heady player who thinks the game at an elite level and has the offensive IQ to make plays in the o- zone. Gagner received some second power play time last season with the Jets.
The one issue here is the fact the veteran forward isn't physical at all. And if you're going to make the Leafs in a bottom-six role, you better be bringing it with the body every single game. He also doesn't kill penalties, which makes it a tough fit to say the least. Another forward to consider should a hole open up via injury before training camp.
Tyler Motte, LW/RW
Finally, a depth option who loves to bring it physically, Motte is a prime candidate to consider for the Leafs. He loves to throw his weight around, he knows his role well, and he's coming off a strong second half of last season with the New York Rangers.
Motte appeared in 62 games last season between the Rangers and Ottawa Senators and finished the year with 19 points. He was killing penalties for the Rangers and could be another option for the Leafs PK next season.
Motte loves to muck it up. He throws big hits, he blocks shots, and he'd be some more piss and vinegar for the Maple Leafs next season.  Motte could be brought in to battle it out with the likes of Holmberg, Sam Lafferty, Bobby McMann and Dylan Gambrell for the final roster spot(s).
Jujhar Khaira, C/LW
Someone Treliving knows from battling it out with the Edmonton Oilers, Khaira is coming off a mediocre season with the Chicago Blackhawks. The 28-year-old appeared in 51 games, collecting 14 points. He also registered an impressive 108 hits and 40 blocked shots.
While he only won 48% of his faceoffs, Khaira is an interesting option for the Leafs as he has the ability to play down the middle and on the wing. He also killed close to 1:40 minutes in penalties last season for the Blackhawks and would give the Leafs another option while down a man.
Khaira is a more standard fourth-line option for the Leafs and someone who could bang and crash nicely with Ryan Reaves on the other wing. He's a big forward at 6-foot-4 and given Treliving wants to continue to add size in Toronto, Khaira is someone who checks a lot of boxes for the Maple Leafs.
There we have it folks, five free-agent forwards who should be considered for a PTO in Toronto. The Maple Leafs are far from a finished product and adding some more depth up front should still be on the to-do list. Khaira and Leivo are the two names to circle as we creep closer to the start of training camp.