5 things that went right for the Maple Leafs in game two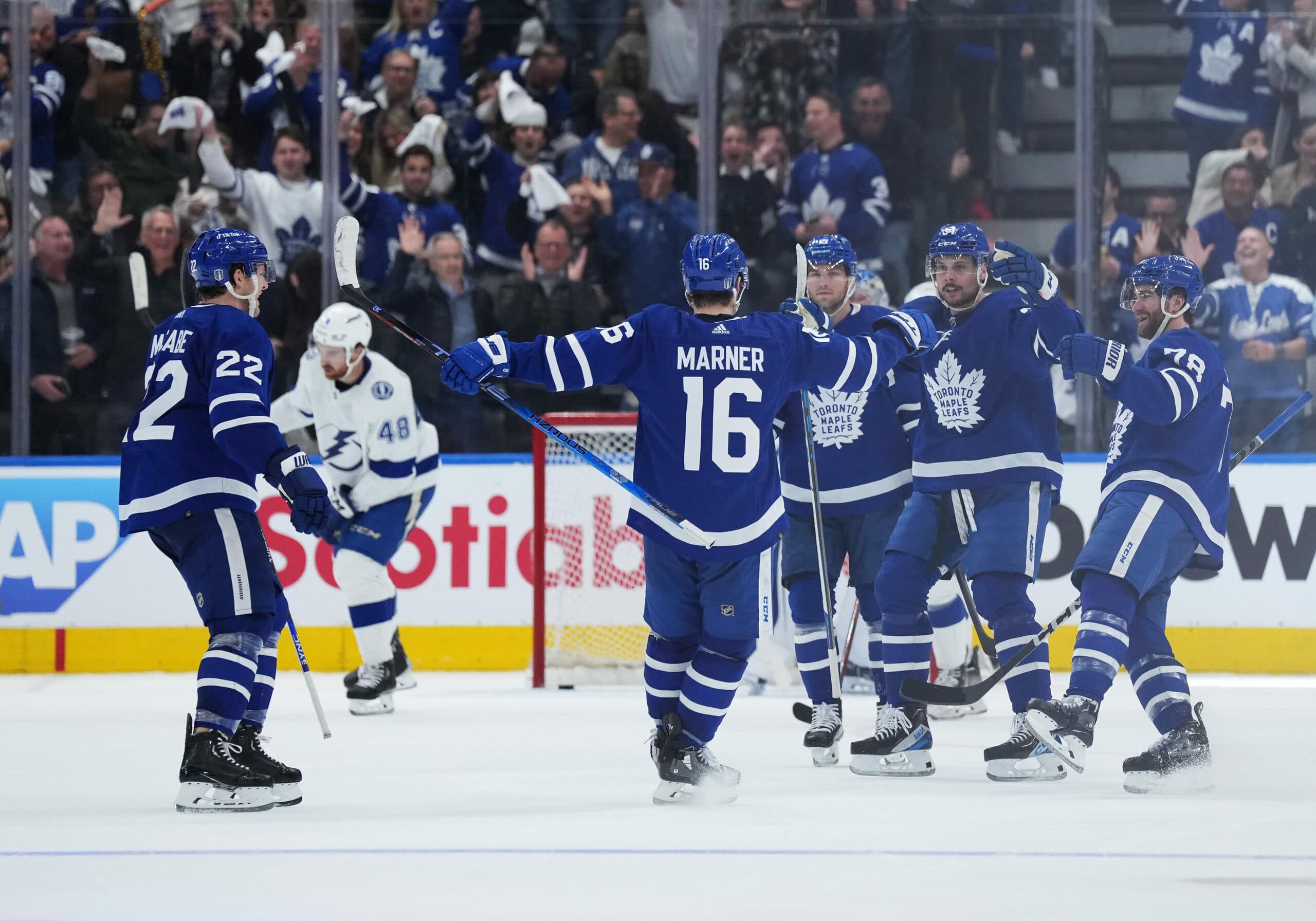 Photo credit:Nick Turchiaro-USA TODAY Sports
The first two games of this series have been a true Jekyll and Hyde performance from the Toronto Maple Leafs who looked absolutely lost through most of game one, only to respond in game two with one of the most dominant 60 minutes this group has ever put together. The juxtaposition was such a perfect example of the frustration behind being a Leafs fan, knowing that they're capable of performances like Thursday's, while simultaneously turning in Tuesday-like dumpster fires with far too much frequency.
A lot of things had to go right in game two for Toronto to bounce back and even up this must-win series, and a lot of things did. Let's take a look at five positive trends from game five that Toronto will look to carry with them into Tampa.
Toronto's bounce back trend continues
All season long, the Maple Leafs have been
phenomenal in games following a bad loss
, with that trend seeming to continue into these playoffs. With Thursday's win, Toronto is now 10-1 on the season in games immediately following a loss of three or more goals.
It's the kind of mental resiliency that has seemed to be missing from this group in previous years. An underrated aspect of being a professional athlete is having a short memory, and not dwelling on poor performances but instead choosing to make everyone else forget one bad game by dominating at the next available opportunity. If Toronto can continue to showcase that every bad loss is an outlier and not the trend, they'll be a difficult team to beat four out of seven times.
Samsonov has the smile
The speed at which Ilya Samsonov replaced Jack Campbell as the Maple Leafs' starting netminder with a goody smile and charming quote is only matched by the speed at which he put the worries of Leafs fans to rest in game two. 
Samsonov looked good early and stayed consistent all game long, turning aside 20 of 22 shots including some highlight reel stops on the penalty kill, to keep the Lightning out of the game. Playoffs are often won and lost by the performance of the starting netminders, and despite Woll's impressive showings to end the regular season, Toronto will likely need Samsonov to have continued success if they want to make a deep run.
The Big 5 have arrived
The Maple Leafs' core group of Matthews, Marner, Tavares, Nylander and Rielly have so far in this series put on the kind of performance that turns stars into superstars. Every one of them currently has over a point per game pace, with Marner leading the way sporting an unbelievable six points through the first two contests. The only other player on the team with more than a single point is deadline pickup Ryan O'Reilly which only further showcases how well the star players have carried this roster so far.
Toronto's core seems determined to shake their reputation as choke artists who disappear when it matters most. John Tavares especially spent most of the game looking more passionately animated than we've ever seen from the regularly reserved captain, and he was rewarded with a hat trick as a result.
Matthew Knies is an NHLer
When Michael Bunting returns to the Leafs lineup, it won't be to replace Matthew Knies. After being scratched in game one, the recent college dropout was quick to prove that he belongs on the ice as much as anyone else in the bottom six. 
Knies' ability to throw his body around, work the puck out of the corner, and drive plays towards the centre of the ice has provided an immediate impact on this team. Playing him on O'Reilly's wing means the Maple Leafs now have three lines that are more than capable at both ends of the ice. Despite being kept off the scoresheet and taking two minor penalties, Knies has shown he has the sort of gritty spark plug energy that's necessary to succeed in the playoffs – a trait that the Maple Leafs have largely missed since the days of Tucker and Roberts.
The trade deadline acquisitions have been as advertised
With his future as General Manager of the Toronto Maple Leafs potentially on the line, Kyle Dubas seems to have turned in one of the most successful batch of trade deadline acquisitions in recent memory. If he does end up leaving the franchise at season's end, it likely won't be due to the failings of those he brought in late in the season.
Ryan O'Reilly has been everything the Toronto Maple Leafs have needed for years, giving them centre depth, two way prowess, grit, leadership and the flexibility necessary to make in game adjustments – either stacking the top lines or spreading out talent throughout the roster. Similarly, Luke Schenn appears to have matured into the talent fans were promised 15 years ago when he was drafted as the next big, hard-hitting stay at home defenceman of the Toronto Maple Leafs. His willingness to fight any challengers is one thing, but his ability to separate the puck from the opposing team with bone-crunching hits, has given Morgan Rielly the kind of defensive-minded partner he needs to succeed.
Jake McCabe has been the perfect Jake Muzzin replacement, providing a strong defensive prowess while eating up enough minutes to have him setting third on the team in ice time, despite seeing almost no power play time. Even Acciari and Lafferty have seemed to find their groove, putting in the sort of defensively responsible performances you want out of the bottom six, especially when nearly every member of the top six is averaging over a point per game.
With as many as five games left to play, this series is still far from over, especially with three of those games being on the road in Tampa Bay. However, the performance in game two from all ends of the Maple Leafs roster, whether it's the top six or bottom pairing; from long-time veterans to rookies fresh out of school, has shown that this team isn't going down without a fight.
A lot of things have to go right to win a playoff series against a team who has been to the Cup Finals three years in a row, and Toronto has now shown that they're more than capable of making those things happen.