6 notable games to watch during the Toronto Maple Leafs' 2022-23 season and some schedule details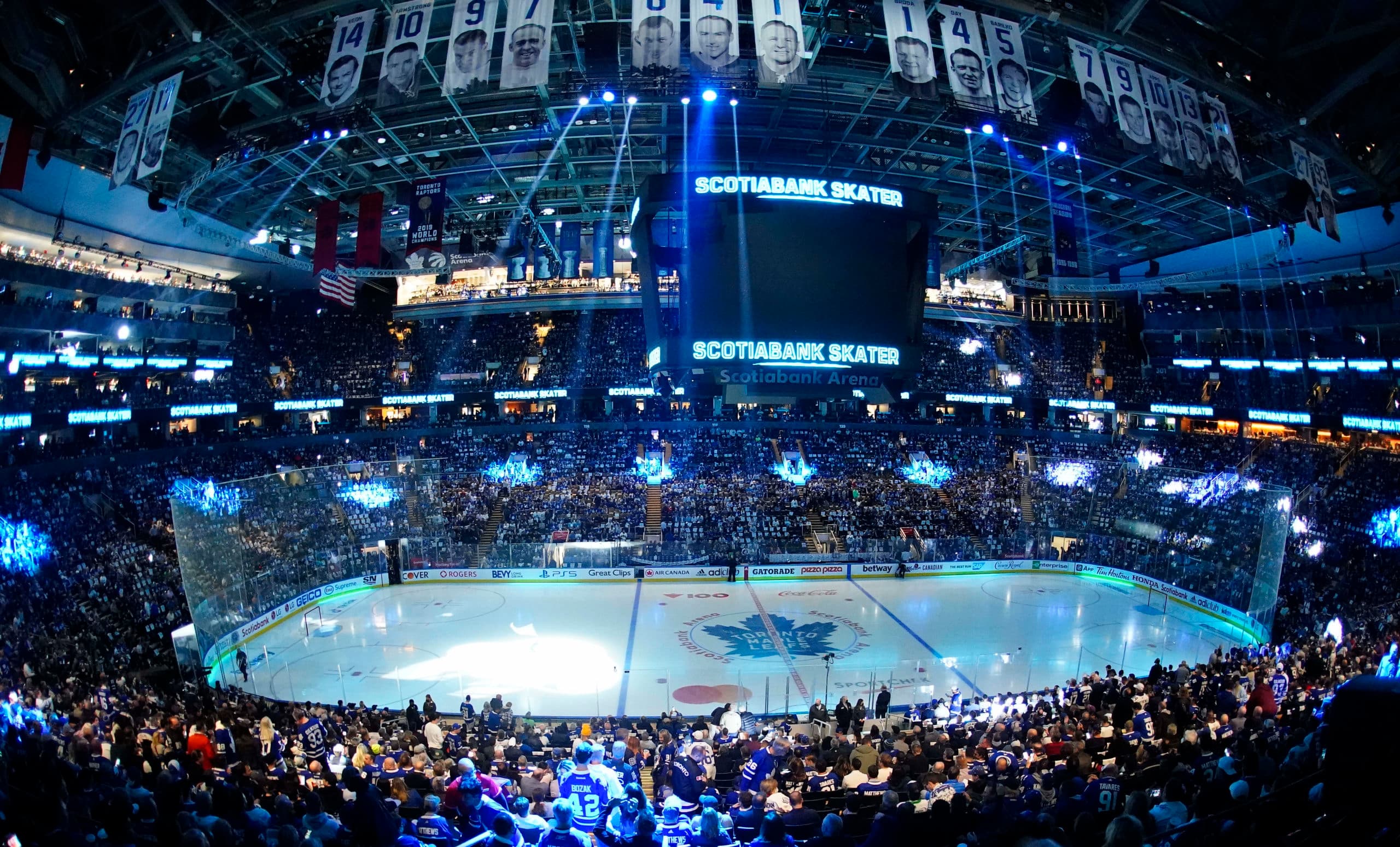 Photo credit:Sokolowski-USA TODAY Sports
Just yesterday we got the notification that the Toronto Maple Leafs had released their 2022-23 pre-season schedule, and just like every fan, we looked at who Toronto would be playing and when they would be playing those games. Well, not even 24 hours later and we get to see the entire 2022-23 regular season schedule for this upcoming season.
With that being said, let's take a look at six notable games you should watch during the Toronto Maple Leafs' 2022-23 season as well as some details in the schedule too.
Before we take a look at some notable games to watch this upcoming season, let's go over some important details in Toronto's schedule, like longest homestand, longest road trip, how many back-to-backs, etc.
California trip: October 27-30 – (SJ, LA, ANA)
Western Canadian trip: March 1-4 – (EDM, CGY, VAN)
Longest homestand: 5 games – (Jan. 23-Feb. 1, NYI, NYR, OTT, WSH, BOS)
Longest road trip: 5 games three times – (Oct. 22-30, WPG, VGK, SJ, LA, ANA), (Feb. 26-Mar. 7, SEA, EDM, CGY, VAN, NJ), (Mar. 18-26, OTT, NYI, FLA, CAR, NSH)
Busiest month: November – 15 games
Least busy month: April – 8 games
Back-to-backs: 14 – 2 in October, 3 in November, 2 in January, 2 in February, 3 in March, 2 in April
Longest break in between games: 8 days – February 2-9
Game 1: October 12, 2022 – Toronto Maple Leafs @ Montreal Canadiens
Nothing is better than starting a brand new season against one of your biggest rivals, and in this case, it's another battle between the Montreal Canadiens and the Toronto Maple Leafs. After being removed from a very disappointing first-round matchup against Montreal in 2021, 2022 didn't go quite as planned for them and now see themselves picking first overall in the draft after finishing last place in the entire league. For Toronto, the memo should be the same as it always is, win these games against teams that are lower than you in the standings because as we all know, they've struggled to do that. However, nothing is better than starting a new season against a rival team, especially a team like Montreal where we often find ourselves watching some entertaining games with these two squads.
Game 2: October 13, 2022 – Washington Capitals @ Toronto Maple Leafs
Although Toronto won't be starting the season at home, their second game of the 2022-23 season will be played at home and they will be taking on the Washington Capitals. Not only is this their second game of the season, but it's also Toronto's first back-to-back of the season and we're just two games into the campaign. I don't really have to explain myself as to why this is going to be a notable game to watch this season because every home opener should be a must-watch game in my opinion, especially when there could be some potential new faces joining this team and will be introduced before the start of the game when they do the player introductions. Also, it's always fun to watch Alex Ovechkin torch the Maple Leafs… not.
Game 3: November 19, 2022 – Buffalo Sabres @ Toronto Maple Leafs
Honestly, you might be wondering why I have a random game against the Buffalo Sabres in November in this article, well, it's pretty simple actually. If you remember last season, these two teams had quite the games against each other – even though Toronto rarely found success against the Sabres – these games were often chippy, don't believe me, re-watch the Heritage Classic game. These two teams have a history of playing each other a lot, it's not a surprise given they're in the same division, however, a lot of those games were never really competition because it seems like Toronto would always come away with the majority of the wins over the years. But last season, this Sabres team showed a lot of people that they're a hardworking team that actually has underrated skill in the lineup and can honestly maybe compete for a wild card spot this upcoming season if they tinker with the lineup and add around the big-name players on Buffalo. All in all, after watching some of the scrums in games last season and the chippiness in the Heritage Classic, the first game of the season between these two should be entertaining, chippy, and fast-paced, and hopefully, Toronto comes away victorious this time.
Game 4: December 1, 2022 – Toronto Maple Leafs @ Tampa Bay Lightning
You knew this game was going to appear here, didn't you? The first game between the first-round matchup of the Atlantic division from this past playoffs will be played on December 1, 2022, in Tampa Bay, and of course, will be the first time these two teams have played each other since game 7 in Toronto, of course. There really shouldn't be that much explaining to do for this one, to be honest, these are two very good teams playing head-to-head after coming off a very hard-fought entertaining first-round series and these two teams will be looking to continue their regular-season success from last season to build on to that in the playoffs, well, more so Toronto, not Tampa Bay, they just went to three straight finals, it's time Toronto does that.
Game 5: December 31, 2022 – Toronto Maple Leafs @ Colorado Avalanche
Just like the Tampa Bay game in early December, this game against the Colorado Avalanche on December 31, 2022, will be the first game against the defending Stanley Cup champions for the Toronto Maple Leafs. Even if Colorado didn't win the cup I feel like this would definitely be a must-watch game simply because of these two teams' offensive power that they both have. From Auston Matthews to Nathan MacKinnon to Mitch Marner and Cale Makar, these two teams have a handful of talented players and whenever they're out there on the ice, great things happen. However, despite all that, it's always fun playing against the defending Stanley Cup champions. This past season and the season prior, it was fun seeing Toronto go up against the best of the best in Tampa Bay given they went back-to-back, and now Toronto will be going up against Colorado for the first time on New Year's Eve.
Game 6: April 13, 2023 – Toronto Maple Leafs @ New York Rangers
And just like the first game of the regular season, who wouldn't want to watch the last game of the season for the Toronto Maple Leafs? Especially if there are some potential playoff implications, just like how there was this past season in the last game of the season when Toronto played Boston and Tampa Bay played the New York Islanders. And not only is this just the last game of the regular season, but it's also a game between the Toronto Maple Leafs and the New York Rangers who in a good way shocked a lot of people this past season with how well they played and how far they went in the Stanley Cup playoffs. A lot of their success came from their goalie Igor Shesterkin, but this Rangers team has a lot of talented players on their squad still and games between these two original six teams are always fun to watch nonetheless.
POINTSBET IS LIVE IN ONTARIO!