Rittich shuts the door as Leafs lose 3-0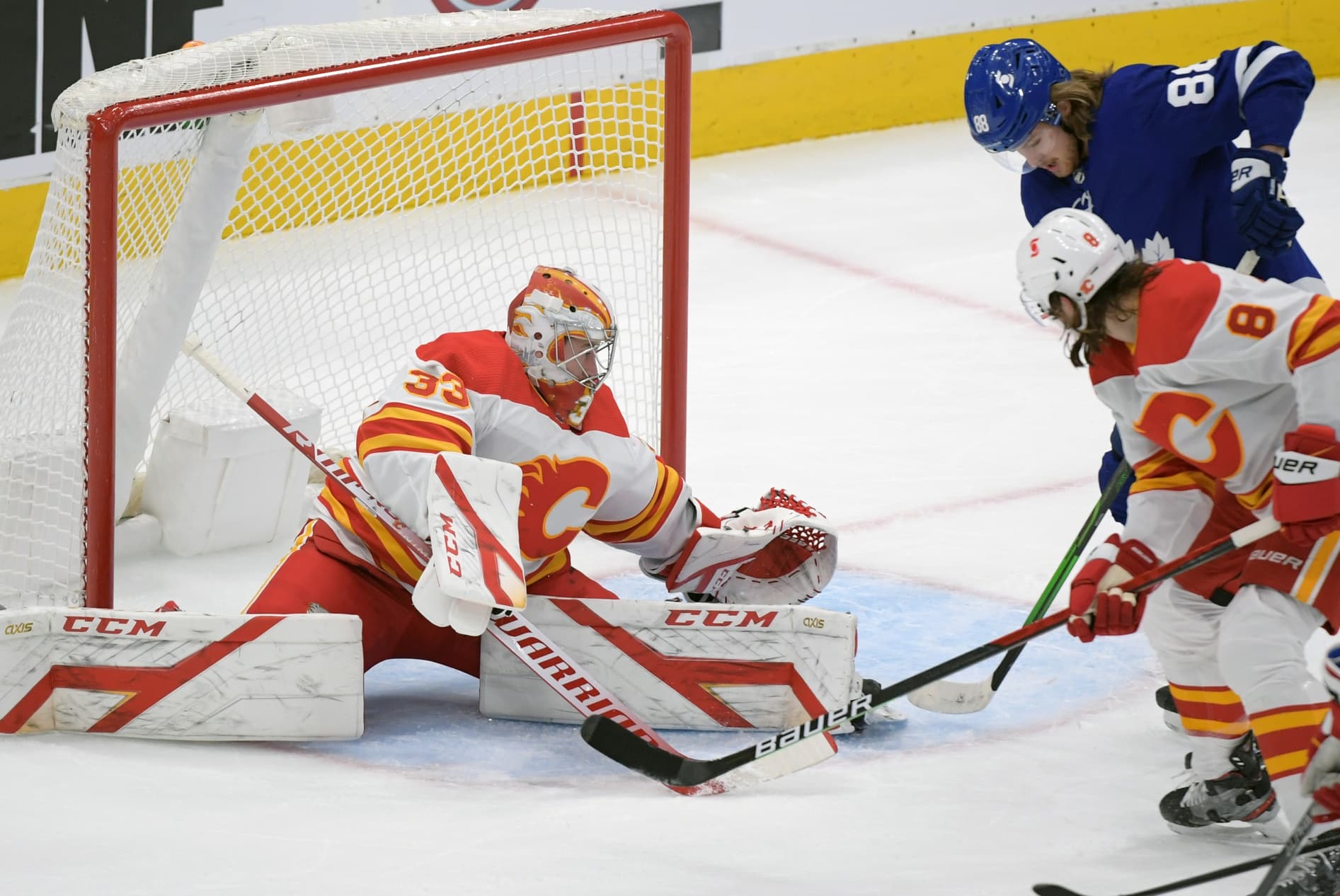 Photo credit:Dan Hamilton
This game had all the makings for this exact result. The Leafs were riding a hot streak, the Flames came in off a 7-1 loss, the Leafs had an absurd amount of injuries with Hutchinson in net. It went exactly the way we all thought it would.
And honestly, I'm not mad. With Andersen, Muzzin, Thornton, and Hyman all out (along with Simmonds and Campbell who have been for a while), the Leafs were already not sitting pretty going into the game, and David Rittich shut the door as the Leafs would lose 3-0.
The first period went about as well as we could've hoped for considering the circumstances. They saw the shot attempts and scoring chances favour the Flames, but they only found themselves down 1-0 after the first thanks to a goal from Sam Bennett. The Leafs had a couple power plays to get the game tied, but despite a plethora of scoring chances, they couldn't get any in the net.
The Leafs started pressuring a bit more in the second, at even strength, on the power play, and even shorthanded, but David Rittich stood tall and stopped everything the Leafs threw his way. His work paid off as well, as the Flames capitalized on a power play of their own in the second with a Matthew Tkachuk tip to make it 2-0 Flames.
The third period continued the trend, as the Leafs were pressuring even more for a goal, while the Flames were the only ones to get a goal, as Sean Monahan would basically put the game away with a goal to make it 3-0.
Most Valuable Leaf: Ilya Mikheyev
He didn't score, but god if he didn't try to. He had a couple scoring chances shorthanded, and he was also one of the Leafs best players as far as the shot attempts and scoring chances went. He tried his best, and that's all that matters in a game like this.
Least Valuable Leaf: John Tavares
I wouldn't say he played bad per say, but he had one of the worst possession stats on the team despite playing on the super line, but he still had his fair share of chances. That's really about it, because no one really stood out as being bad and costing the team the game.
Tweet of the Game
What's Next?
The Leafs play the Flames again on Wednesday at home for another 7pm game on Sportsnet.