Semyon Der-Arguchintsev ready for next step with the Marlies
Photo credit:John E. Sokolowski-USA TODAY Sports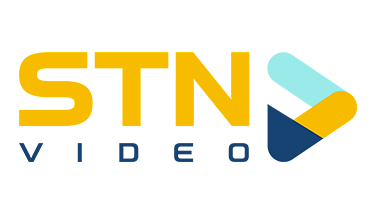 He missed that past two days for unknown reasons, but Thursday was his first official taste on camp in the AHL. The 21-year-old spent time at both Leafs development camp and Leafs training camp in the last few weeks.
His skill stood out, as did his shot.
Before last season's end, the 21-year-old discussed how much he wanted to improve his shooting. He's a playmaker, and if he had a good shot, it would make him a more lethal player. It's similar to what Mitch Marner has done in the past two seasons.
And after seeing his shot in Leafs camp, and now Marlies camp, you could tell he's worked on it.
"I don't know, it's a tough question." Said Der-Arguchintsev with a smile after being asked about his shot. "We will see during the year, but I would say I did try to work on it and it's more of just try to shoot more and get on inside, I think is the main focus for me. It's not just a shot, it's more of where I am and where I'm taking those shots from. That's what I have to work on."
During Leafs development camp, Senior Director of Player Development, Hayley Wickenheiser,
spoke about the 21-year-old gaining weight
. One of his struggles last season was trying to hold onto the puck. He spent some time in the KHL, but there's a significant difference in size from junior to the AHL.
Der-Arguchintsev weighed 161 pounds last year with the Marlies and was listed at 166 pounds this year at Leafs training camp. A six-pound weight gain isn't much, but it's a trend in the right direction. And the 21-year-old knows there's more work to do.
"I think I have to play better without the puck and to keep learning that. And get stronger in the gym and all those stuff." Said Der-Arguchintsev. "Just get better pretty much each aspect of the game, and I'll work hard on those things."
Being at an NHL training camp is a tremendous help for younger players. It allows them to be around NHLers, the people who have been in their shoes and can support the younger guys. You learn a lot.
And for Der-Arguchintsev, that's all he did.
"I would say that players are good." The 21-year-old said about what he learnt most from being around the Leafs. "You have to make smart decisions with the puck, play hard without the puck, and defensively it's a little tougher so that's the main thing."
It's a difficult league to stay in, especially being within the Leafs organization. One of the most important things, though, is how much help there is throughout the organization.
That was one of the things that newly acquired @Carl Dahlstrom noticed right away.
"I don't think I've ever seen a bigger group of staff throughout the organization as they have here." Dahlstrom said. "I feel like they [the Leafs] have a person for every task, which is great because you can always find someone to talk to if you need something."
Having that throughout the Leafs organization can help both the younger and older players. Every player wants to be in the NHL, and to have all these paths of guidance can go a long way.
For Der-Arguchintsev, though, one of the most important things is being around teammates within the organization.
"I would say, not an advice, but more I try to watch good players." Der-Arguchintsev said when asked about who he tried to be around at Leafs camp. "I try to watch guys from the Leafs and how they get those shots and how they get in that position to shoot from inside, how to get on the inside, so I just try to learn when I was there."
And when asked about which players he watched, the 21-year-old said, "All of them."
But it's a grind, always. Der-Arguchintsev is as focused as ever to get to the NHL. And for Marlies head coach, Greg Moore, one word to describe the 21-year-old is: "Creative."
The Marlies have one more day of training camp on Friday before heading to Belleville to play the Senators and Laval Rocket. It's another day for Moore and the Marlies coaching staff to evaluate and another day for the players to get ready.
Toronto starts their AHL season at home on October 16th against the Manitoba Moose.