Marlies finalize roster as excitement builds for opening day
Photo credit:Nick Barden
Toronto Marlies hockey is back.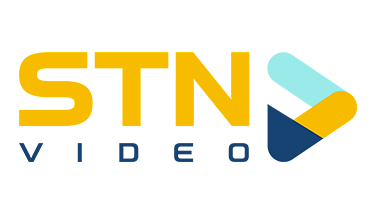 Training camp is finally over, and now it's time to get down to business. And that starts with a back-to-back at home against the Manitoba Moose on Saturday and Sunday afternoon.
The Marlies are looking forward to a new season with some different faces. One positive is getting to play in front of fans again. Some players haven't done that since the pandemic began in March of 2020.
"I'm just grateful to be able to play hockey for a living." Said Marlies captain, Rich Clune about playing in front of fans. "Obviously, being from Toronto, it means a little bit more playing here. A lot of family and friends in the stands, but anytime I can get into a game I'm excited."
Toronto is going to be a challenging team to play against this season. They have returning players like @Nicholas Robertson, @Joseph Duszak, @Joey Anderson, and @Kristians Rubins. But they also have newcomers like @Alex Biega, @Carl Dahlstrom @Josh Ho-Sang, @Mikhail Abramov, and @Alex Steeves (who's still out with a shoulder injury).
It's a good mix of both young and old players this season. That will be beneficial for the Marlies this year because players will be able to bounce off one another. From being at practices in the last two weeks, it seems as though this team is a tight-knit group.
"It's no secret — on paper we look pretty good and we have a pretty skilled lineup." Said Biega of his new team on Friday. "I think they do a great job in this organization in terms of development and winning through development. So, I think, we have a lot of talented players in this group and it's just a matter of being consistent every day. No different than the Leafs are right now."
But what was also echoed throughout the Marlies' last practice was structure. Similar to last year with Greg Moore, structure is something that helps you win games. If you have structure, you can do a lot of great things.
And it's clear early that the Marlies believe they have the structure built and want to see what it can do.
"

Every year it's so important for a team to be on the same page and be structured with how they play.

" Said Moore. "

It's been a great week, the buy-in and the energy towards our focus have been in a real positive place. So, tomorrow, we're gonna get a feel for the regular season, back here in our building, we're really excited and it'll be important for the players to come out and have that structure to start to get us off on the right foot.

"
The same observation was repeated by the Marlies' captain on Friday.
"

I think this team's about structure.

" Said Clune. "

I think there's just so much talent in that room that if we can really get our structure down and get all on the same page, we're going to do some damage.

"
Another word is talent. The Marlies have a lot of skilled young players who can drive this team. It'll be crucial for them to start on time in every game this year.
"It's really exciting. We have a lot of talent, a lot of depth." Said Moore about the talent of his team. "Something we had mentioned the other day was the importance of buying into their roles. You might say that with how much talent we have, there's not enough puck to spread around, but we have really quality character guys who are going to buy into what their purpose is and who they're playing with and it'll be really important for us as a group to have that."
What I've learned about this team and the organization itself is that it's one day at a time. There's no thinking a week down the road or even a month. Everything is in the now.
The Marlies' now is getting a win tomorrow afternoon in front of their home crowd at Coca-Cola Coliseum.