Leafs look for a win with revamped blueline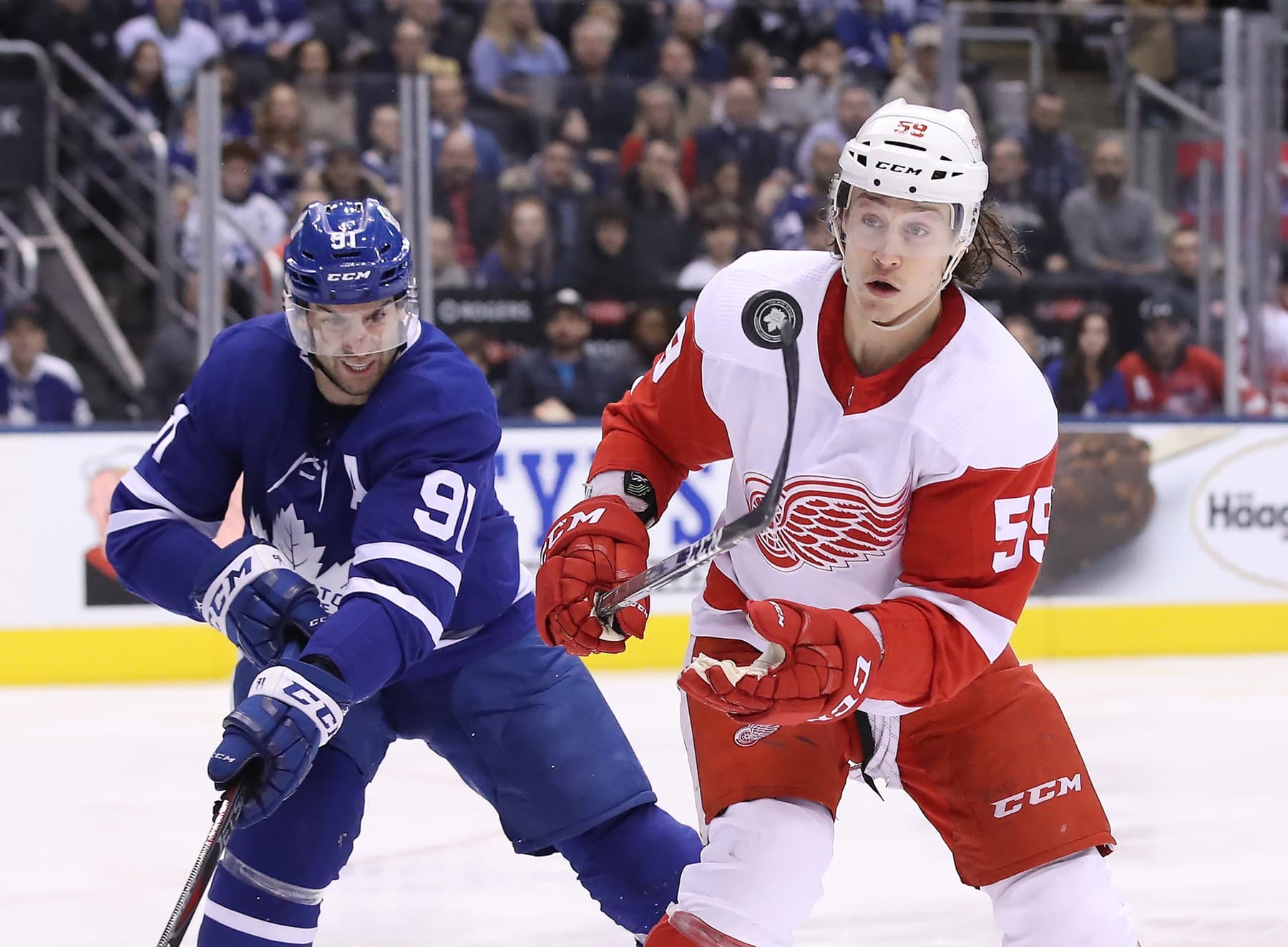 Photo credit:© Tom Szczerbowski-USA TODAY Sports
Tonight, we find ourselves a matchup between two of the most surprising teams in the league, for completely different reasons. The Toronto Maple Leafs, as we know, have been underperforming despite the already low expectations of fans, with a 3-4-1 record and only just putting an end to a four game losing streak to the Chicago Blackhawks on Wednesday. On the other hand, the Detroit Red Wings have been surprising many, being a somewhat competitive team in the early going, giving a lot of good teams a scare every night. A 4-2-2 record is nothing special, but the fact that this team is doing well and maintaining good expected goals numbers is a good sign for them.
That's what makes this a trap game of sorts. The Leafs might go into this thinking it's the Red Wings teams of the last few years, and if they're surprised, what we know about this team so far this year means it could get ugly for the Leafs.
That said, the Wings only loss that wasn't a close one was their 6-1 loss to Montreal, which saw them without their leading scorer Tyler Bertuzzi, due to his unwillingness to be vaccinated. They'll be without Bertuzzi again tonight, so that should help the Leafs.
For the Leafs, the big lineup change is that Justin Holl will be a healthy scratch, and Travis Dermott is going to get top 4 minutes alongside Jake Muzzin. The Muzzin-Holl pair has been off to a rough start this season, so a changeup was needed for the team. Of course, we still have yet to figure out if that pair's struggles were just from Holl, or if Muzzin is hurt, or worse, starting to feel the effects of aging. Timothy Liljegren comes into the lineup as a result as well, playing with Rasmus Sandin on the third pair.
Starting Lineups
Toronto Maple Leafs
Detroit Red Wings
Leafs Starting Goalie: Petr Mrazek
Mrazek returns after missing the last six games due to injury, looking to make his first full start of the season against the team that drafted him. He's 4-2-1 in his career against the Wings with an .896 save percentage, so he'll also hope to improve on that number tonight. He'll also look to rebound from his first start as a Leaf that saw him allow three goals in the first period (although it wasn't exactly his fault either).
Wings Starting Goalie: Thomas Greiss (unconfirmed)
The Wings haven't said who's starting just yet, but considering that Alex Nedeljkovic started last night against Florida, it would make sense that Greiss gets the crease tonight. Greiss is 3-1-0 with a .917 save percentage to start the season, and he's 4-3-1 in his career against the Leafs, with a .909 save percentage.
You can catch the game tonight on CBC at 7pm EST.