News and Notes: Tavares and Kaše miss practice, Holl back in Leafs lineup on Wednesday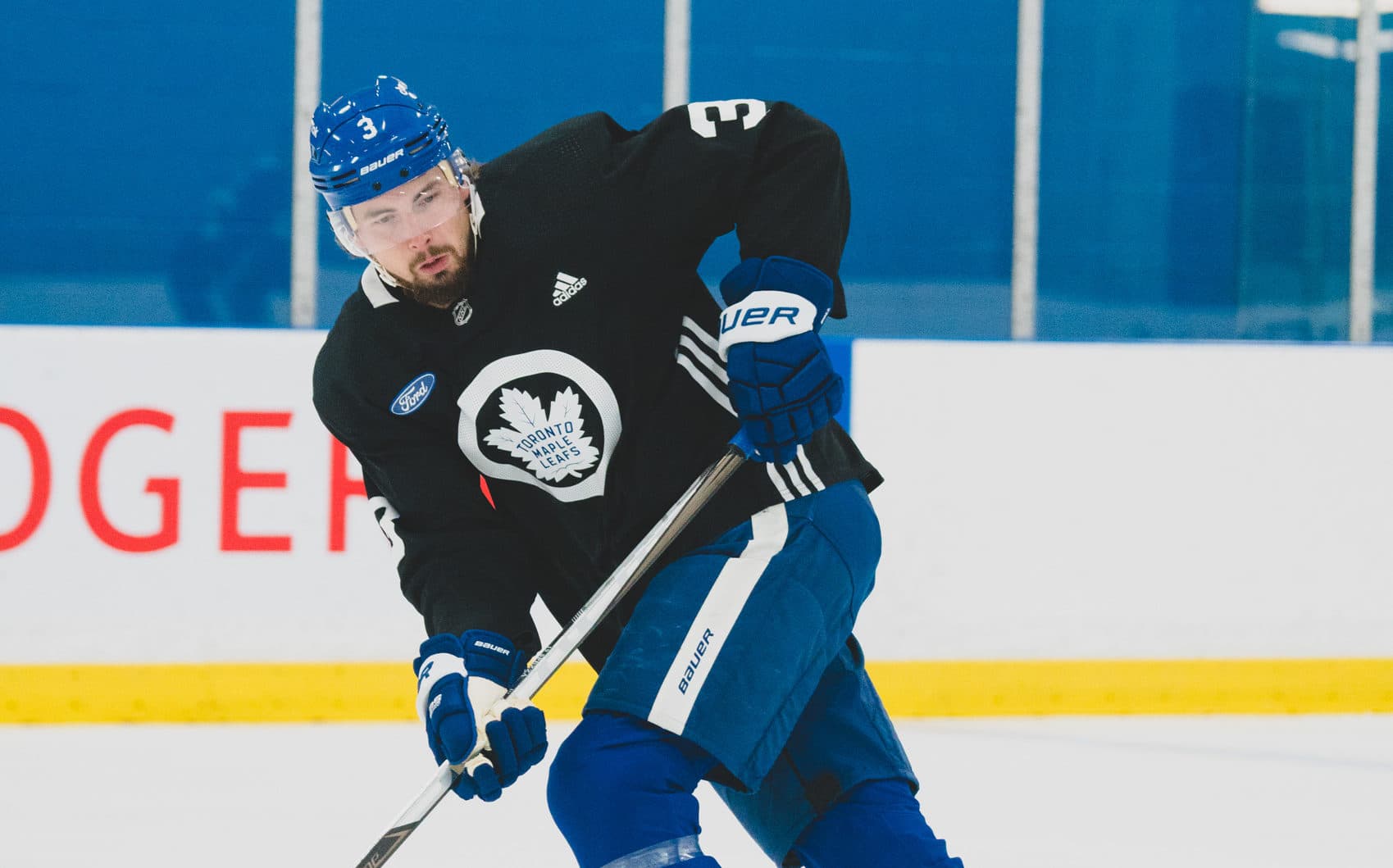 Photo credit:Maple Leafs / Twitter
The Leafs' day began with Jack Campbell and Joseph Woll getting some work with goalie coach Steve Briere. Before and after, players such as @Joey Anderson, @Kirill Semyonov, @Justin Holl, and a few others stepped onto the ice for extra work.
It was then time to shift over to the Leafs' rink, which is where we got some news:
John Tavares was one of two players missing from today's practice. The other player absent was @Ondřej Kaše.
It's been a recent trend for Kaše to miss practices because of being banged up. What usually happens is, similar to Campbell, he'd be ready for the game. That's all that matters.
In terms of Tavares, though, his absence could be some cause for concern. Sheldon Keefe says they're both day-to-day and will be with the team on their road trip to Philadelphia.
The lines also were switched up during practice, and one note is that Holl is back in the lineup. He's replacing @Travis Dermott.
Holl is back with his old partner, @Jake Muzzin. The @Morgan Rielly and @T.J. Brodie pairing is back together. And Keefe has decided to keep @Timothy Liljegren and @Rasmus Sandin together for now.
Another fascinating ripple from practice was @Nick Ritchie getting some time on the power play with Tavares out. It looks like he's going to get some time on the top power-play unit if the Leafs' captain cannot play on Wednesday.
Either way, though, Keefe wants to see more out of the player they signed for $2.5 million per year during the summer.
Keefe has a way of getting players motivated, but I didn't expect him to say this. It may help Ritchie finally find his game. However, it also might not work. We'll have to see Wednesday in Philadelphia.
Finally, in terms of Wednesday's game, the starter will be @Jack Campbell, said Keefe. With the Toronto Marlies rolling with Erik Källgren and Michael Hutchinson, all signs point to Woll backing up again for the Leafs.
He may get one of the starts this weekend for the Leafs, and it's looking like he will. If Woll does, it will be his first career NHL start.
I'll put one more note forward, which is the fact that Toronto's depth scoring is quiet. The last 14 goals that the Leafs have scored are courtesy of one of @Auston Matthews, @Mitch Marner, @William Nylander, or Tavares. Keefe wants to see that changed in the coming games.
There are a lot of questions regarding this hockey team, and a majority of them likely won't be answered until Wednesday's game. Or maybe even after.
It'll be an exciting week with everything that's going to happen.