The opportunity is now for Jack Campbell to lead the Maple Leafs into the future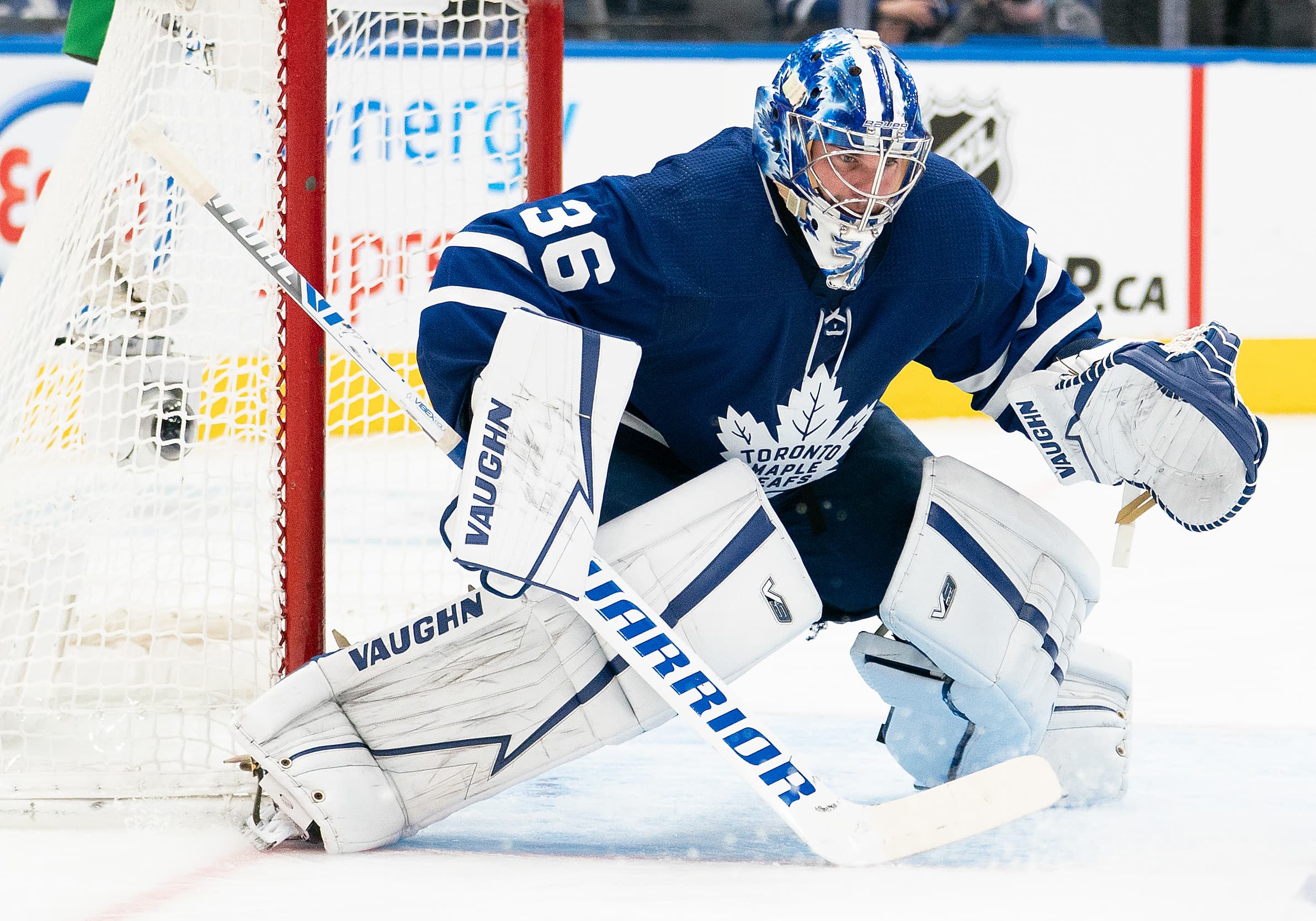 Photo credit:Nick Turchiaro-USA TODAY Sports
"For right now, we think there's an opportunity here for Jack [Campbell] to just run with it."
Those were the words of Sheldon Keefe after Maple Leafs practice on Monday when talking about the opportunity ahead for @Jack Campbell.
As @Petr Mrazek continues to work his way back from injury, Campbell remains at the forefront of something he hasn't had before.
Runway.
If you've flown in a plane, you know what I mean. And even if you haven't, I'm sure you understand.
As the Maple Leafs' schedule got busier, Campbell's workload in practice became less. For a player who's never received this much opportunity, his body needs time to recover, which is why he takes part and then leaves early.
Toronto wants to manage his workload and allow him to have success.
With COVID hitting almost every corner within the Maple Leafs dressing room, it allowed Campbell to get some well-needed rest.
"The break has been significant for Jack,"
Keefe said after practice on Monday
. "It's quite rare, or unheard of, for a goalie to get that opportunity to rest and recover. It wasn't all vacation for him because he's dealing with COVID, and then he's having to find his way back and all of that. But, [Campbell] certainly has reduced the workload for him here over the last few weeks. And then, even now, coming out of this, our schedule's pretty spaced out. Jack's going to go against Edmonton on Wednesday, and we'll take it from there as we go onto the road trip."
When you think of a runway, you think about all the space you have in front of you. The space feels everlasting.
Before this season, Campbell played 86 games total in the NHL. That's a number that makes you question how he might play as a starter, especially going into a new season.
The 29-year-old has a .939 save percentage through 24 games this year. It's more games and still a better total than last season. It's also an NHL-leading save percentage.
What surprises me most about him is that he continues to do it. Night after night, game after game, Campbell continues to surprise everyone.
It will come to a point where it's not a surprise anymore.
There has only been one game where the 29-year-old has allowed five or more goals this season. And that was one of the final losses before the Maple Leafs turned everything around.
When Keefe spoke about Campbell getting to run with it, he also said Mrázek would get his chance too.
There are two sides to every scenario, including this one. Keefe can use his hot hand as much as he wants, but eventually, it's going to be worn down. If Campbell becomes over-utilized, he could run into injury, which no one wants.
Another side is that if Mrázek gets injured again, where do you look?
Is it time to put him on
the trade block
? The Maple Leafs likely won't get any takers for a goalie who has played in three games, posting a .880 save percentage over that span. He also has two more years remaining on his three-year, $11.4 million contract after this season.
I mean, the Edmonton Oilers might take it, but who knows about that situation.
The strategy coming into the season was to use Mrázek and Campbell as a tandem. Sometimes, plans don't work out, or you have to move away from it.
It looks like Keefe might be moving away from it.
Another scenario is to keep playing Campbell, and maybe he stays healthy. Toronto would be serious contenders if that happened.
As @Erik Källgren and @Joseph Woll
continue to improve
with the Toronto Marlies, you have backup options if needed. It's the road I don't believe the Maple Leafs want to go down right now. Once the two get more games under their belt, they could be ready for more opportunities.
Keefe, though, at this moment, is sending a message. He's presenting Campbell with a challenge.
If Campbell can run with it, play well, and show that he's capable of being the Maple Leafs' starting goaltender, he's got the gig for good. And hey, you never know, maybe he gets a contract because of it.
Campbell needs to be signed, and it might be better to get that done while the season is still going. For now, though, it's his opportunity to seize everything he's ever wanted.
The runway is there for him to do it.