9 enticing UFA options that the Toronto Maple Leafs should avoid this summer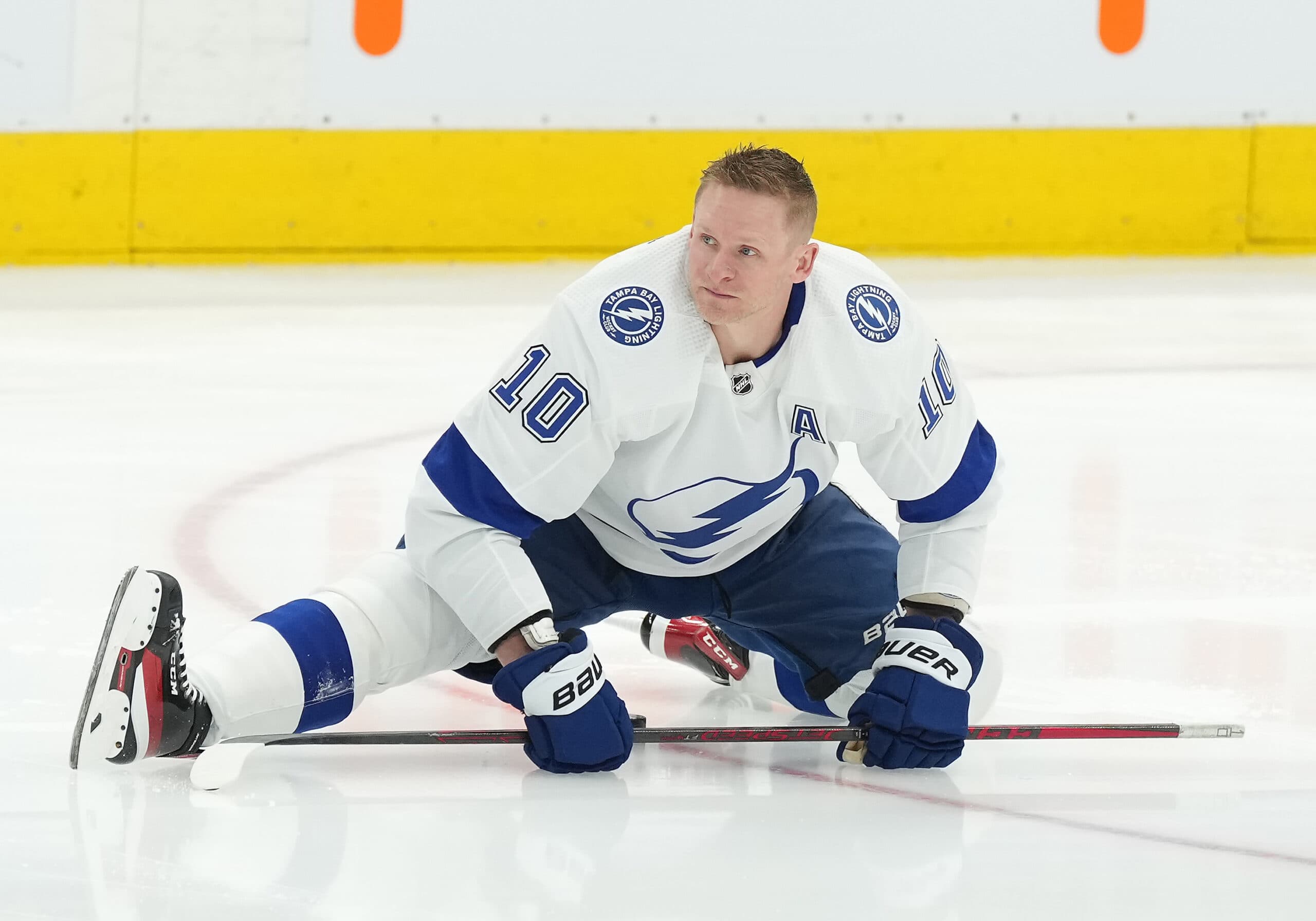 Photo credit:Nick Turchiaro-USA TODAY Sports
In just under a month, Maple Leafs GM Brad Treliving will enter the most important — and toughest — days of his early tenure in Toronto.
Once the NHL entry draft comes to a close, the newly-minted general manager will head the ship as Toronto approaches free agency. A vital day for a team like the Maple Leafs who have plenty of spots available.
10 players from Toronto's current roster are set to have their contracts expire prior to July 1st, meaning there'll be a lot of turnover in next season's team.
One thing I will point out: A lot of the "enticing" players for Toronto are the ones who are a bit older and I explain that a number of times. The Maple Leafs should want to remain a younger team, not add more players who are on their final leg in the NHL.
And with that, let's look at who might be a good signing, just not for Toronto.
1 – Patrick Kane
This might be a good idea in hindsight, but it just doesn't make sense for Toronto with where they're at.
Kane just had
hip resurfacing surgery on Thursday
, putting him out for roughly four to six months. Such an extended timeline like that won't make him a top priority for any team, let alone the Maple Leafs.
Toronto will need a left-winger in their top-six, though I believe they should instill trust in their younger players — like Nick Robertson and Matthew Knies — before giving big money to a player like Kane.
2 – Jonathan Toews
This is the same story as Kane. As much as Toews brings experience to the table — winning three Stanley Cups — signing an older player just doesn't make sense for the Maple Leafs.
The 35-year-old has slowed down a lot over the years and it's clear Toronto wants to be a faster team.
I believe Toews will find a fit somewhere within the NHL this summer, but I don't suspect the Maple Leafs to pursue the three-time Stanley Cup champion.
3 – Michael Bunting
Toronto was successful in signing Bunting two years ago in free agency, but now Bunting should go out and become triumphant in an aspect of his own: Money-making.
There'll be a number of teams lining up for his services on July 1st, as there should be. But with that being said, the price tag for the 27-year-old will only keep rising the more in-demand he is.
As good as he was in Toronto, Bunting could never drive his own line, meaning he was stapled beside either Auston Matthews or John Tavares. I believe that hurt both lines in the process.
It would be nice to see him return to the Maple Leafs, but with the money he might command, as well as the term he'll need, it's best for each party to go their separate ways.
4 – Ryan O'Reilly
From the day O'Reilly arrived in Toronto, you could tell he was the real deal. The leadership, the play on the ice, the goals at important times — he's a key player for any team who wins his services this summer.
Like Bunting, though, O'Reilly will likely go where the money is, as he is 32-years-old. At this stage of his career — similar to what we saw while he was in Toronto — O'Reilly is a third line centre, at least on the Maple Leafs.
He would be great to have for all the reasons I've mentioned, but I don't think he'll remain with Toronto. Another team will snag O'Reilly, and he'll likely get something north of $5 million per year.
5 – Sean Monahan
This is one signing that I keep going back and forth on for the Maple Leafs.
Monahan has ties to Treliving, who signed the 28-year-old to a seven-year, $44.6 million contract back in 2016. Maybe a reunion takes place in Toronto?
He would make sense for the Maple Leafs. A centre who could likely fill the role that Tavares once had on the second line. Plus, Toronto could try to buy low since Monahan has had some injury troubles throughout the last three seasons.
As much as it is an enticing opportunity for both sides, I believe Toronto should stay away due to the injury troubles.
6 – Alex Killorn
This will be the first time Killorn ever steps into the open market, and he'll definitely get his fair share of offers.
A two-time Stanley Cup champion who averages half a point-per-game in the postseason. Who wouldn't want a player of that stature on their team?
For the Maple Leafs and plenty of other teams, though, the 33-year-old's asking price will likely be too much money for them to put up. Similar to O'Reilly, this will be Killorn's last opportunity to cash in.
And as good of a player as he is, he won't be getting that much term, or money, in Toronto.
7 – James van Riemsdyk
This would be a reunion I'd sign up to see. At a very cheap price.
van Riemsdyk's production has dropped throughout the last few seasons, meaning he's likely not going to get the $7 million AAV he received when he signed his last deal back in 2018.
At 34-years-old, and with the footspeed he has at this point in his career, the Maple Leafs should not look at bringing van Riemsdyk in. Toronto needs to be faster, not sign another player who'll slow them down.
As fun as it would be to see him return to the Maple Leafs, it just doesn't feel like it's in the cards.
8 – Corey Perry
Bringing in a player like Perry makes sense, but maybe it should be someone who's a bit younger.
Albeit, the 38-year-old will be cheaper, likely signing a league-minimum deal if he doesn't choose to retire instead. However, this is a situation similar to the one of Wayne Simmonds when he joined the Maple Leafs.
Both are very good players, and as much as it does make sense to bring Perry in, I don't think he'd want to be buried in the minors if it doesn't work out.
The 38-year-old had 15-less points this season (25) compared to his last (40), where he both played over 80 games. It's definite that he'd put everything on the line for his childhood team, but is it worth it for Toronto?
I don't believe so.
9 – Radko Gudas
This is everything you'd want in a defenceman, who could also be a Stanley Cup champion when free agency rolls around.
Tough, mean, difficult to play against — Gudas is an ever-continuing train who'll steamroll anyone in his sight. But as the only defenceman on this list, he doesn't make sense for Toronto.
The Maple Leafs want to re-sign Luke Schenn, who already holds the nickname, "The Human Eraser." Some might think it's wise to get two of them, but Gudas' price-tag will be as high as ever this summer.
And Toronto already has six defencemen already under contract for next season.