A new theory has emerged about why the Leafs didn't trade for Nick Jensen
Photo credit:© Charles LeClaire-USA TODAY Sports
Throughout the 2018-19 season, many Leafs fans were clamouring for the team to acquire then Red Wings defenceman @Nick Jensen to help improve the backend.
His playstyle appeared to match
what Kyle Dubas was looking to add and the asking price was likely going to be reasonably low. A deal between Toronto and Detroit ultimately never materialized and Jensen ended up getting traded to the Capitals at the deadline.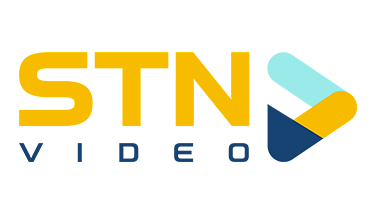 There was a lingering doubt of wonder as to why the Leafs did not go through with a trade to acquire the American defender. Nearly two years after his initial trade to Washington, we now have a better idea as to why:
Jack Han was formerly a Hockey Operations Assistant and a Player Development Analyst for the the Leafs, so he would have had the first-hand experience of what went on behind the scenes. The basic takeaway is that Mike Babcock was fine with the Leafs getting Jensen but he would not utilize him the way Dubas and company likely envisioned. This seems to further reinforce the narrative that the former coach tried to undermine his general manager, which is evident by
his comments about the Jake Muzzin trade around that time
.
Speaking of @Jake Muzzin, he was the defenceman that Toronto ended up acquiring that year and
he has proven to be a significant part of the Leafs' backend
. While we don't know for sure if the decision was narrowed down to either him or Jensen, we do know that bringing in Muzzin was a smart decision in hindsight.
While we are on the subject of reflecting back on the past, the Capitals gave up a second-round pick in the 2020 NHL draft as part of the return for Jensen. Detroit used that pick to select forward Cross Hanas, who is currently projected to be a middle-six forward. Had the Leafs made the Jensen trade, they likely would have had to give the same return as Washington did and that would cause a significant ripple effect. The implications could have resulted in Toronto not making a trade to get a second and third-rounder from the Senators that they used to select Roni Hirvonen and Topi Niemela, respectively. It also means that one of @Zach Bogosian or TJ Brodie probably doesn't end up on the Leafs for the 2021 campaign and both have proven to be invaluable additions to the blueline.
As for Jensen, he has done fine with the Capitals but has been
utilized more in a third-pairing role
up to this point. He has recorded 17 points (all of them being assists) through his 105 game tenure in Washington and is midway through a four-year contract that pays him $2.5 million a season. He also hasn't scored a goal since October 2018 when he was still a member of the Red Wings. His opponent?
The Leafs, of course
.
What I'm trying to say is things happen for a reason. Who knows how different the Leafs' course of action would have been had they actually acquired Jensen back in 2019.