Adding a defenceman remains a priority for the Maple Leafs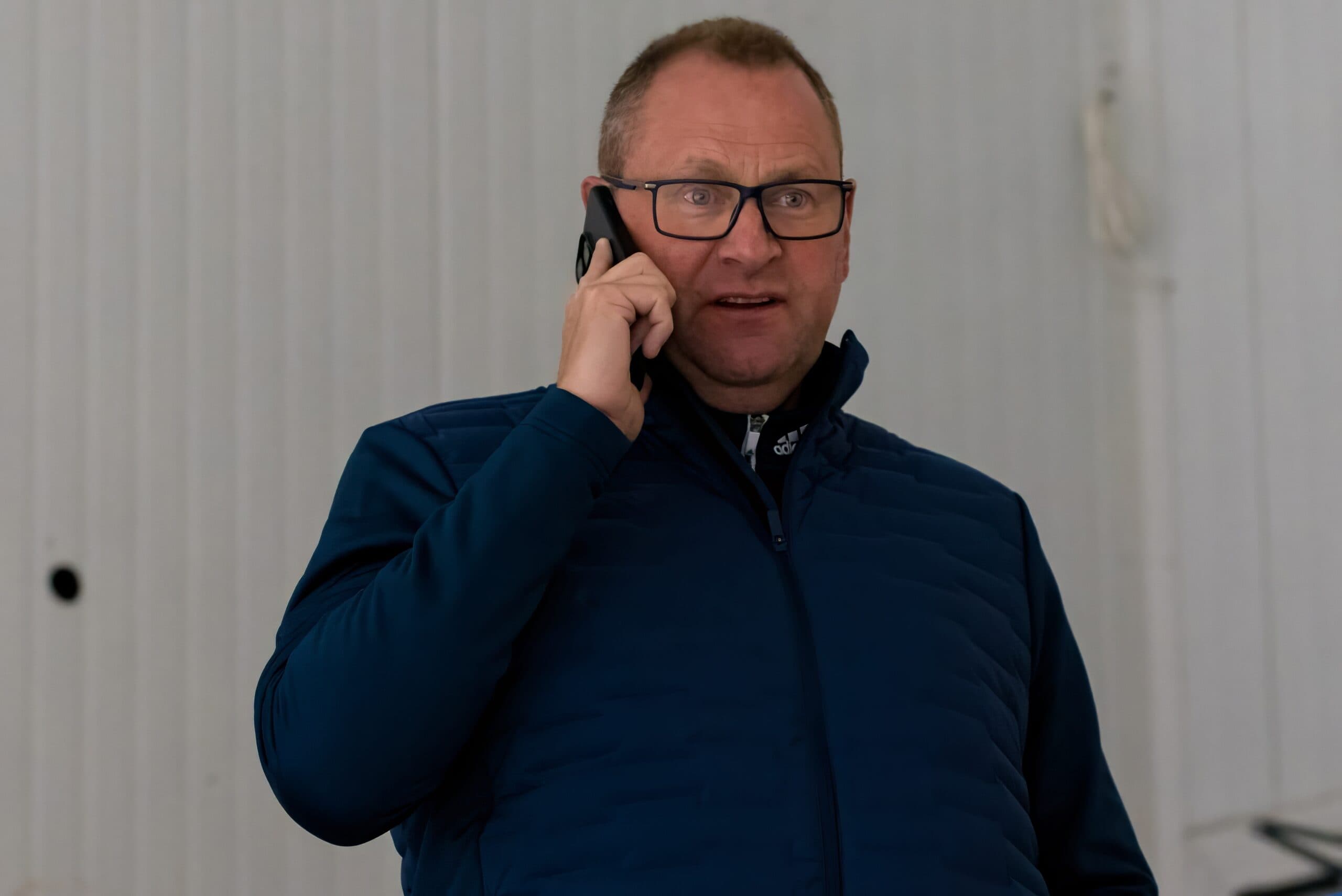 Photo credit:Steven Ellis/Daily Faceoff
While Toronto Maple Leafs general manager Brad Treliving was one of the busiest execs in the league throughout the offseason and to begin the 2023-24 season, his work is far from done. The Leafs are nowhere near a finished product and
Treliving continues to chum
the waters on the trade market.
Look for the Maple Leafs to trade for a defenseman at some point between now and early March when the trade deadline hits.
If Treliving had his way, he'd already have someone new on board. According to
hockey insider Elliotte Friedman
, the Leafs had contacted the Edmonton Oilers regarding moving Sam Lafferty before the speedy forward was eventually shipped to the Vancouver Canucks. Turns out Treliving apparently wanted Oilers defenseman Vincent Desharnais in return. While talks didn't materialize, there's something to pay attention to here and that's the type of style Desharnais has to his game.
It's no secret Treliving feels this Maple Leafs blueline is too small and not near aggressive enough, so look for the Maple Leafs GM to continue swinging for the fences on size and strength.
Desharnais is a 6-foot-6 d-man
who has shown some solid penalty killing abilities. While Justin Holl isn't great a hockey overall, he was a solid PKer and this is an area Treliving would like to improve on.
Maple Leafs Have Limited Trade Assets
Besides the likes of
Nick Robertson,
Roni Hirvonen and Pontus Holmberg, the Leafs don't have a ton of assets who hold any trade value. Young defenseman Topi Niemela did not show well in training camp or the preseason. There's 22-year-old Mikko Kokkonen who is a former third-round pick from 2019. He impressed in camp and could eventually see some action with the big club. Who knows what other teams see there.
Treliving ideally doesn't move his 2024 first round pick as they already don't have a second-rounder. But, if the Leafs are going for it, which they will, perhaps he has no choice but to include the pick to ensure the piece coming back to Toronto is significant and will actually move the needle. It's hard to say if Desharnais would have moved the needle at all for the Leafs.
Besides limited trade capital, everything comes down to cap space for the Maple Leafs. Being cash strapped isn't the ideal situation for Treliving to be in during his first season in Toronto, but when you have elite talent under some big tickets, it is what it is. Even with Brandon Pridham mastering the books, Treliving will need to be creative in any trade. Money in, money out.
Who Will Maple Leafs Upgrade?
It appears John Klingberg is going to fit in just fine on the Leafs top power-play unit and while he'll make you yell at your TV in his own end from time-to-time, that's the risk the Leafs are willing to take for some more offensive production. He's not going anywhere.
Jake McCabe is the Leafs more physical defenseman and his $2 million cap hit this season and next make him extremely valuable to the organization. McCabe stays. Morgan Rielly stays.
However, it's hard to say what happens with Timothy Liljegren, Mark Giordano and TJ Brodie. Both Gio and Brodie have a lengthy relationship with Treliving from their days in Calgary. While Treliving may have signed Brodie to a long-term deal in Calgary, it's worth noting that he did try and move Brodie to the Maple Leafs for Nazem Kadri, but Kadri at the time, wanted no part of the Flames. Funny how that all worked out and now Treliving may be in the same spot with Brodie, who is a pending unrestricted free agent at season's end but has made it clear to start this season he wants to stay a Leaf. Doesn't mean Treliving feels he should.
Liljegren still has all the potential in the world and is someone the Leafs should avoid moving. He's still only 142 games into his NHL career, which is less than two full seasons. His $1.4 million cap hit is manageable of course and he's a pending restricted free agent under team control. Sounds like a player you keep.
Gio is 40 and shows his age on some nights, so he's likely headed to become Toronto's seventh defenseman. Considering his contract is for just $800,000 and he has all the experience in the world and knows his strengths, he's someone who should stay in the mix. Perhaps we even see a situation like Jason Spezza a couple of seasons ago when the Leafs waived him for a short period of time to make some room on the roster and he threatened to retire should anyone had made a claim.
Regardless of how Treliving goes about it, Leafs Nation, you can expect to see a trade coming at some point. These Maple Leafs need some help on the back end and adding a long-and-lanky defender who plays with an edge will go a long way when it's time to make a Cup run.