Alex Kerfoot is still searching for his place in the Leafs' lineup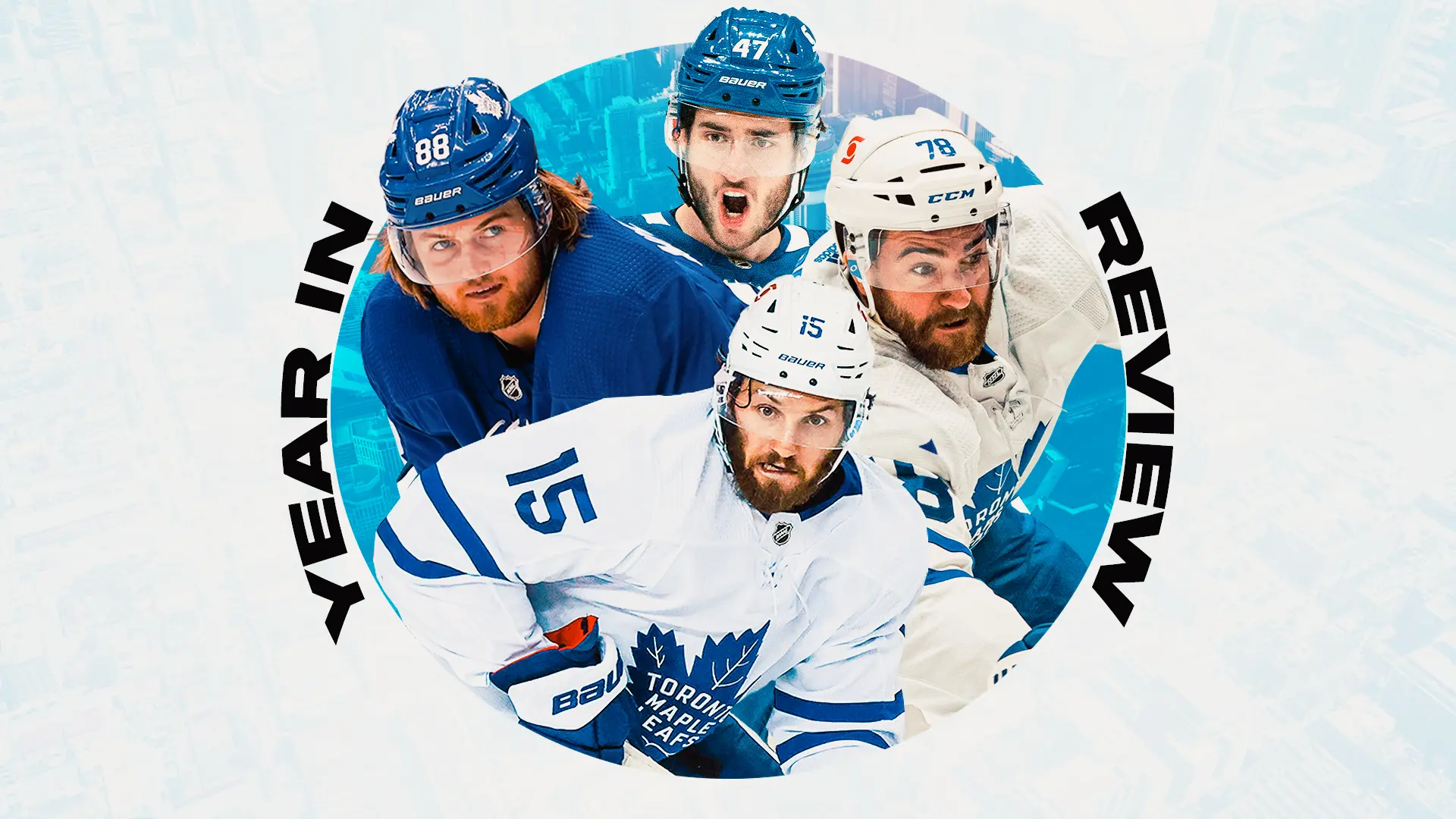 Photo credit:Nick Barden
Much like a free agent who signs a burdensome contract will always be tied to his cap hit, Alex Kerfoot's contributions to the Leafs will always be viewed through the lens of the deal that brought him to Toronto. Acquired in a trade that sent fan favorite Nazem Kadri to Colorado, the versatile forward has bounced around the Leafs' lineup for the last two seasons while struggling to nail down a permanent role and make a consistent impact the way Kadri did in his time as a Leaf.
Despite being somewhat reduced by the narrative that has followed him throughout his Leafs tenure, Kerfoot is still an effective player that can fill a variety of roles throughout an NHL lineup. He is an excellent skater who plays a responsible defensive game and he can distribute the puck in transition while bringing tenacity on the forecheck. He doesn't drive offense exceptionally well but he has decent vision and can chip in with the odd goal here and there. Kerfoot isn't great at anything but he is good at a lot of things and that has proven to be something of a double edged sword for him as he has struggled to solidify his place in Toronto's lineup.
With a lack of viable options at third line center, he was slotted between Zach Hyman and Ilya Mikheyev to begin the 2020-21 season on what Sheldon Keefe hoped would become a shutdown line that could inject some energy into his group. As a result of injuries and changes to other parts of the lineup, Hyman was elevated to the top six before long and the Kerfoot centered third unit was once again in search of an identity.
Kerfoot is a fine player but he isn't exactly what you would consider a traditional third line center. He is on the smaller side and doesn't play with very much physicality, he is weak in the faceoff circle, and he hasn't shown the ability to consistently drive his own line – even when facing middling competition. Initially pegged as a direct replacement for Kadri in the third line center spot, Kerfoot has almost certainly been more impactful when playing on the wing in Toronto's top six where his speed and intelligence has allowed him to keep up with the Leafs' most talented players.
Kerfoot ended up spending more time playing alongside John Tavares and William Nylander than he did anywhere else in the lineup last season, and unsurprisingly found the most success as part of that trio. When disaster struck in the opening game of the playoffs and Tavares suffered a horrifying injury, Kerfoot was the natural choice to slide back into the top six but this time he would be the center on a line flanked by Nylander and Alex Galchenyuk. That unit went on to be Toronto's best line in the series against Montreal, and though it was Nylander leading the charge, Kerfoot was a big part of their success and played perhaps his best hockey as a Leaf in Tavares' absence. Ultimately, it wasn't enough as the Leafs once again failed to get over the playoff hump but Kerfoot's performance helped to reestablish his value in the eyes of the Leafs faithful and perhaps even the team's front office.
It has become increasingly evident that Kerfoot is best suited as a complimentary player capable of contributing alongside skilled players rather than someone who can be relied upon to drive his own line. Here are his on-ice numbers with his three most frequent line combinations from last season:
| | | | | |
| --- | --- | --- | --- | --- |
| Linemates | 5v5 TOI | GF% | CF% | xGF% |
| Tavares + Nylander | 94:33 | 61.93 | 58.99 | 62.26 |
| Mikheyev + Engvall | 83:23 | 39.42 | 52.00 | 50.24 |
| Spezza + Thornton | 78:30 | 41.18 | 47.89 | 40.23 |
Though it is an admittedly small sample size, Kerfoot's production ramped up when he was thrust into a larger role in the playoffs and he finished with 2.99 points per 60 minutes played in the postseason compared to 1.71 points/60 in the regular season. That production probably isn't sustainable no matter where he finds himself in the lineup but he has been at his best when asked to be the third most important player on an offensive line instead of the focal point of a checking unit.
Kerfoot finds himself in an interesting spot this summer as the Leafs retool for another season. He is still under contract for two more years with a cap hit of $3.5 million, and though the Leafs will be looking to bolster their forward group rather than subtract from it, he is likely to be left exposed in the upcoming Seattle expansion draft. Zach Hyman appears to be on his way out the door via free agency, opening a left wing spot in the Leafs' top six that Kerfoot has had moderate success filling in the past, but Kyle Dubas could opt to trade Kerfoot rather than risk losing him for nothing to Seattle and utilize the additional cap space to revamp his forward group even further.
In an odd way, versatility has made Kerfoot both valuable and expendable. He has proven capable of filling various roles but, in turn, has failed to cement himself as a key part of Toronto's roster. As has been the case for most of his Leafs tenure, Alex Kerfoot's spot in the lineup is anything but solidified.
(Statistics from EliteProspects.com)
(Contract information from PuckPedia.com)