Alex Kerfoot's offense is something to behold this year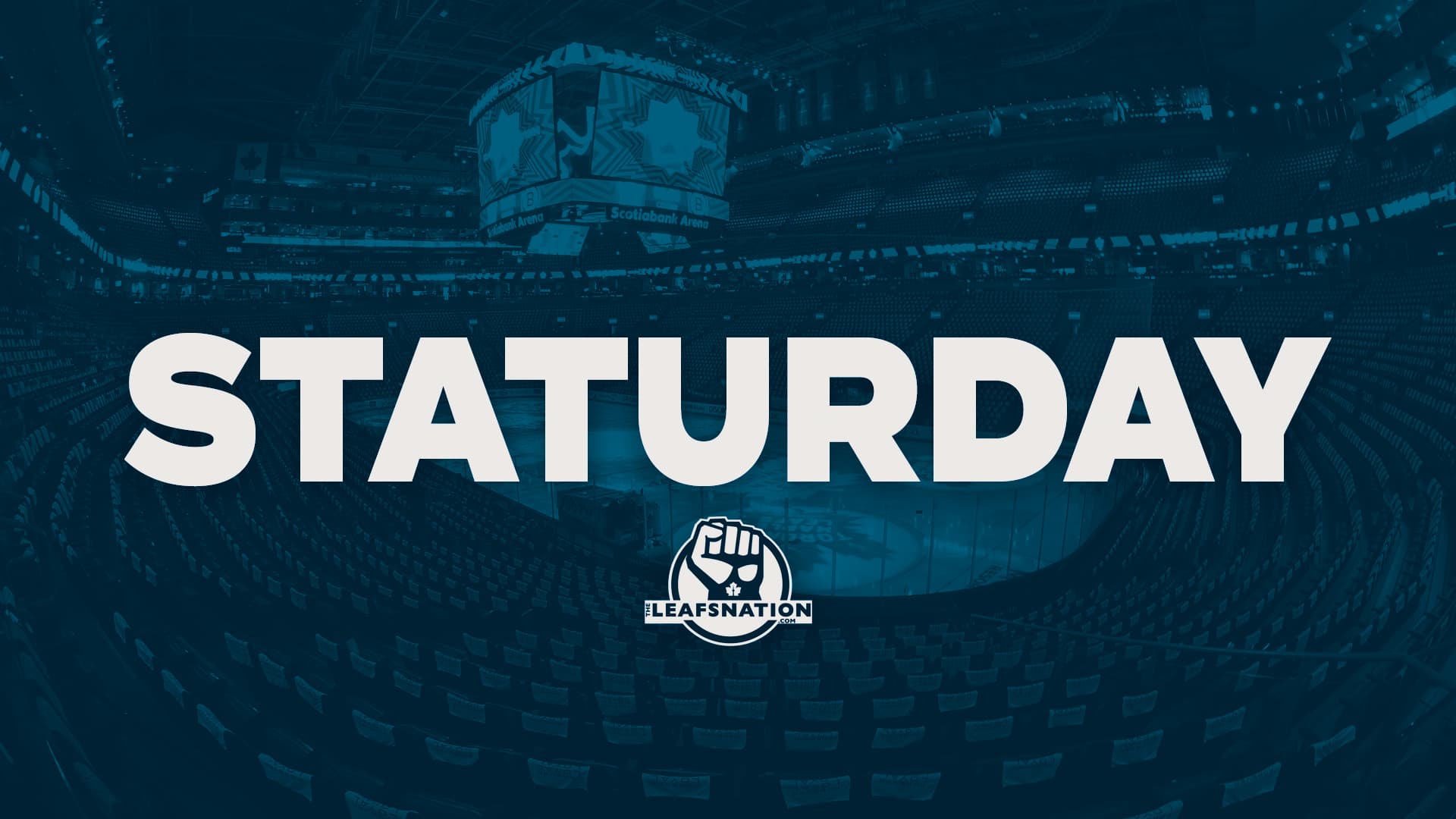 Tonight, since the Maple Leafs will take on the Colorado Avalanche, it feels prudent to take a deep dive into the former Avalanche, @Alexander Kerfoot. We're not here to rehash the debate on whether the trade that brought Kerfoot here was a good one. That's a tired debate, a dead horse, and it hinges too much on how much you value one season of @Tyson Barrie.
Instead, we're going to talk about Alex Kerfoot outside of that trade, and not in comparison with @Nazem Kadri, for once. Or at least, we're going to try to.
His season this year so far has been a good one and it deserves highlighting.
In terms of production, Kerfoot has been the best forward on the team outside of the core four, with 21 points in all situations. His line with @John Tavares and @William Nylander has been incredible overall, as well, with those three players leading the team in even strength points, as shown in the table from
QuantHockey
below.
But, looking a bit deeper into that, the below table from
Evolving Hockey
shows that William Nylander has 0 secondary assists at evens; all 21 of his even strength points this season are primary points. That's somewhat incredible. He is either the primary passer or the scorer for every goal that that line has scored at even strength.
But, this isn't another Nylander love fest, as much as I could write on that subject. On that line, Tavares and Kerfoot are each more balanced, with 4-6-7-20 and 8-7-6-24 stat lines at even strength.
We can see above that they have been really strong the offensive side of the puck. They have created 32% more than league average expected goals, which is fantastic. Almost as good as @Connor McDavid and @Leon Draisaitl this season, who average 36% higher than league average on offense. Between this heat map and their scoring stats, you can get a picture of how the offensive zone system works. Without looking at any video, we can estimate that the line generally has Kerfoot in the bumper spot just above the circles, and Nylander on his off wing generating shot attempts or setting up scoring chances with passes to Tavares in front of the net.
On the defensive size of the puck, though, it's a bit less pretty. This line is allowing a lot of chances from the front of the net, and from the right point, typically where the left wing, Kerfoot in this case, is meant to defend. Allowing 16% more expected goals is worse than McDavid and Draisaitl, at +10%, and who have been criticized in the past for abandoning the defensive side of the game for admittedly beautiful offense.
Another tool that we can use is a Wins Above Replacement (WAR) model, like the one from Evolving Hockey. This model amalgamates all the things that happen on the ice that we have data for, and translates that to how many goals that is worth (GAR) relative to a replacement level player. That amount of goals can then be converted to wins (WAR) or standings points (SPAR). The model can also compare to League Average, instead of Replacement Level, so to keep consistent with the Environment Distiller above, we'll include the league average baseline here. However, typically, comparing to replacement level is better.
Anyway, Alex Kerfoot is 8th in the league in Goals Above League Average, meaning that that the model believes that his underlying stats like shot attempts have created 7.2 goals more than a league average player would. This primarily comes from how great he's been at even strength on offense, which we keep coming back to.
Even though I don't want to talk about @Nazem Kadri here, I have to, because the fact that he's second in the league in GAA is pretty incredible. His separation above Kerfoot is pretty much solely from his contributions on the powerplay, where Kerfoot has only a few shifts this season (2:30 TOI total).
When looking at Goals Above Replacement Level instead, generally the better metric Kerfoot is 12th in the league, with his play leading to 9 goals more than a replacement level player would bring. That's because the model converts from Above Average to Above Replacement individually by each player, depending on their TOI in each situation the model looks at (EV, PP, and SH). You can read the specifics on that
in this explainer by Evolving Hockey
, but the basic concept is that players that play a lot of ice time can't be replaced easily by replacement level players. The gap between a star and an average player is significantly smaller than the gap between a star and a replacement level player. So, stars like our own @Auston Matthews jump ahead of Kerfoot when you compare to replacement level instead of league average.
Kadri is still 2nd in the league in GAR, in case you were wondering. But, a silver lining is that you don't see @Jared McCann anywhere near these heights.
Final Thoughts
Kerfoot's journey with Toronto has been an interesting one. He joined the team with a lot of deserved optimism around him, either as a top-6 winger or a 3rd line center. Last year seemed to expose that he's not the right fit at the 3C role. This year, on the wing, he's been great. An investigation into his stats a center versus on the wing is probably worthwhile, but it's outside of the scope of today's post. He's still the best option on the team to fill in at center for a Tavares or Matthews injury, as he's done in the past.
Regardless of why, it's great to see Kerfoot's season going so well. Hopefully the coaching staff can find a way to isolate Kerfoot from defensive responsibilities, perhaps by relying on the Matthews and Kämpf lines against strong competition. Until then, we can keep lauding the offensive dominance that Kerfoot and his line have displayed, especially as he faces his former team tonight.