Alex Kerfoot's up and down season now points the Maple Leafs toward other options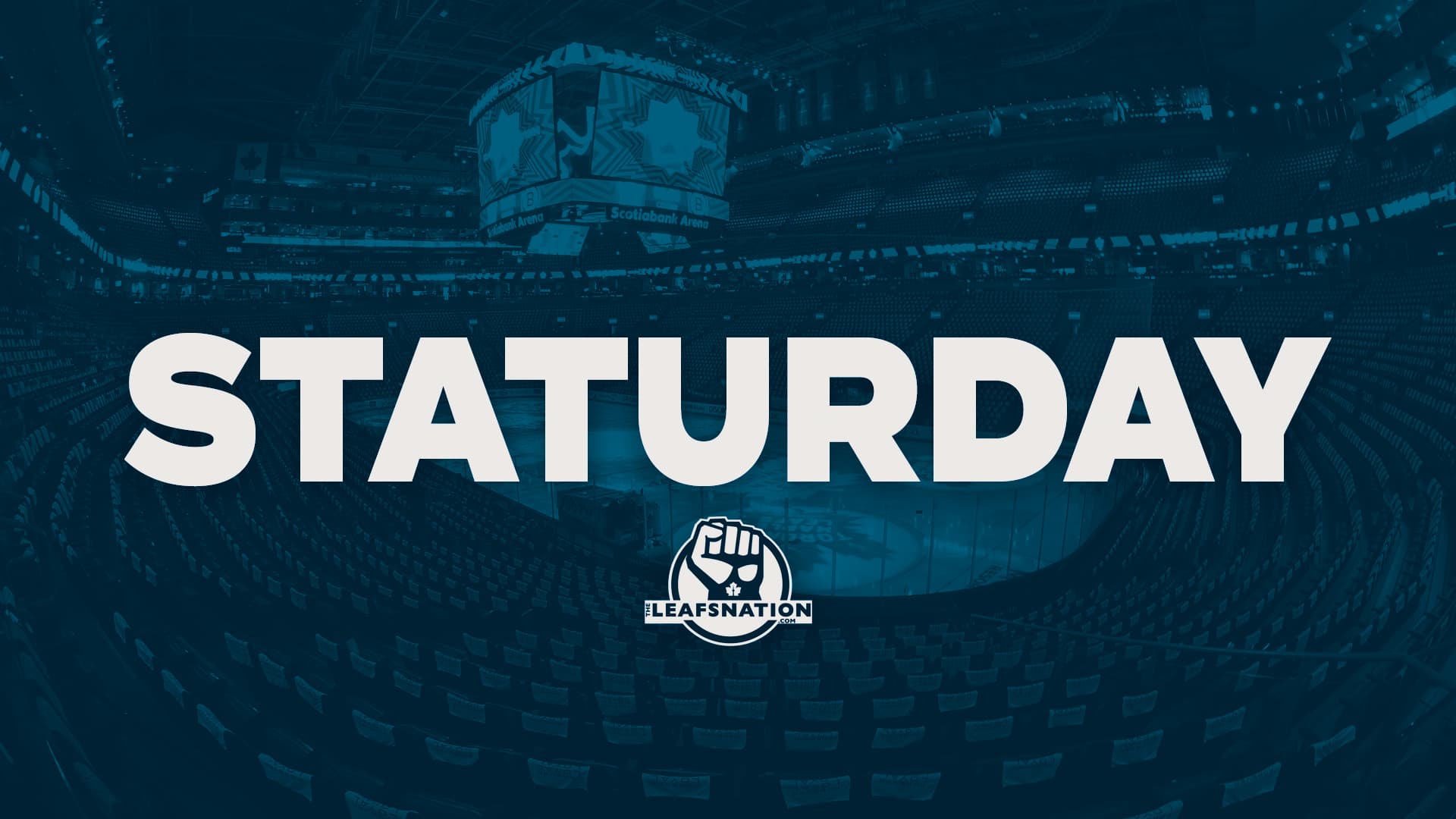 When the season began, with the new addition @David Kampf being clearly slotted into the 3rd line center role, the Leafs were left with a question about what to do with @Alexander Kerfoot. The forward has played a mix of center and wing throughout his career, so there were options on the table, for sure. With the top 3 center jobs taken, obviously the left wing was where Kerfoot would fit in best this year.
Initially he started with the Kämpf line, but that didn't quite work out. At the same time, the Leafs were trying to fit square peg @Nick Ritchie into the round hole of the top 6. So, Kerfoot fell to the fourth line for a short time. However, when the Ritchie experiment started to come to an end, both Kerfoot and @Michael Bunting rose to the occasion to fill roles on @John Tavares and @Auston Matthews' left wings, respectively.
Now, after quite a slow streak the Leafs have started to rearrange things. 5 of Kerfoot's worst 12 games (25% of games played) this season have come in the month of February, according to
Dom Luszczyszyn
's Game Score model, sourced from
Hockey Stat Cards
. Here is his 5-game rolling average in the same model from the same source:
That February flat line is what forced the demotion to the 3rd line. Many speculated that it would be the recently called up @Nicholas Robertson that would get the spot on the 2nd line, but in the end, coach Sheldon Keefe went with @Ondrej Kase. The move didn't work so great for the second line, but for Kerfoot the fit was pretty good, with a 1.36 Game Score.
And it's not just the demotion. Toronto media has been pretty solidly convinced that the Leafs are trying very hard to seek out someone to properly fill that 2nd line role in a way that Kerfoot was unable to. That can't be a good feeling for a player, when you're playing the 2nd line left wing and rumours are flying around that your team is actively seeking a 2nd line left wing.
Kerfoot is such an interesting player, to me. He is not defensively incompetent, but he's also not been good in a shutdown role. He has offensive ability, but he's not been able to drive offense in the recent past. What do you do with a player like that? Do you let them be a passenger on the top lines and hope that the stars he's playing with keep driving the bus? Sheldon Keefe finally answered "no" to that question, recently. Do you let them be a mediocre presence on your shut down line? That's what Keefe is going with now, but it didn't work earlier in the year. I'm not expecting it to work this time either.
Colorado struggled with this dilemma, as well. Avalanche fans constantly saw him bounce between top-6 winger and 3rd line center. Either would work in short flashes, but neither ever really worked in the long term.
Ultimately, I fear that the best spot might eventually be the 4th line, for his sake. For the Leafs' sake, the best spot is probably another team.
On aggregate, it's hard to say whether Kerfoot's season has been good or bad. There are conflicting stories depending on what perspective you look from.
From
Evolving Hockey
's Goals Above Replacement (GAR) model, he's been good. He is 3rd on the Leafs in GAR this season, bested only by Hart Trophy shoe-in @Auston Matthews and the breakout @Michael Bunting. In terms of the league, he's in the 97th percentile this season so far, among such names as @Matthew Tkachuk, @Brandon Hagel, and, weirdly enough, @Mason Marchment.
Evolving Hockey
has another model called xGAR, which essentially aims to use the same variables but to predict future GAR, while the GAR model seems to be a mix of reflecting actual performance with predicting future success. In this model, Kerfoot does not hold up as strongly. He's 10th on the Leafs, and, league wide, is in the 74th percentile, which is still pretty good, but not 
very 
good like his GAR results.
Conversely,
HockeyViz
's Isolated Impact model paints an uglier picture (literally and figuratively). The heat map below shows that he has been a significant drag on offense, and not much help on defense or the penalty kill, in a season where he's played more penalty kill time than ever before.
Per the NHL's stats
, he has played 1:52 shorthanded ice time per game this year, more than last year's mark of 1:31. In each of he seasons before 2020-21, he has been under 20 seconds of ice time shorthanded per game.
Career wise the story isn't any clearer. If you ask Evolving Hockey's GAR model, he's been really good this year, mediocre last year, and good the 3 years prior. (For a glossary of the terms in the table below
click here
).
In the xGAR model, the story is mostly the same, though that model claims the mediocrity began in 2019-20 when he joined Toronto, and that his rookie season was his best.
Going to the HockeyViz model we used before, the image below shows how his career has progressed. His 2018-19 season showed great impact on defense, but from 2017-2020 he was nothing better than OK on offense. Afterwards, he transitions to being straight up bad from 2020 to present.
Final Thoughts
What is there to make of all of this besides more questions? I'm only using what's publicly available, but I honestly can't tell you if Kerfoot is great or terrible. Most probably the truth is somewhere in between that, but what good does that do us? The spectrum is a mile long and every time I think I know where he lies he slides significantly to one direction or the other.
I don't envy Kyle Dubas and company's challenge of shaking out this roster as we approach the trade deadline. For the most part, the stars have been carrying this team. Other than @Michael Bunting, @David Kampf, and maybe @Rasmus Sandin, none of the regular players on this team have really jumped up and excelled in their roles. Perhaps they haven't had to yet, or perhaps they aren't able to.
At the end of the day, Kerfoot's $3.5M cap hit could certainly be put to a different use if the forward ultimately doesn't fit in the team going forward, as the case currently seems to be.