Alex Ovechkin remains on Gordie Howe high alert as Maple Leafs visit Capitals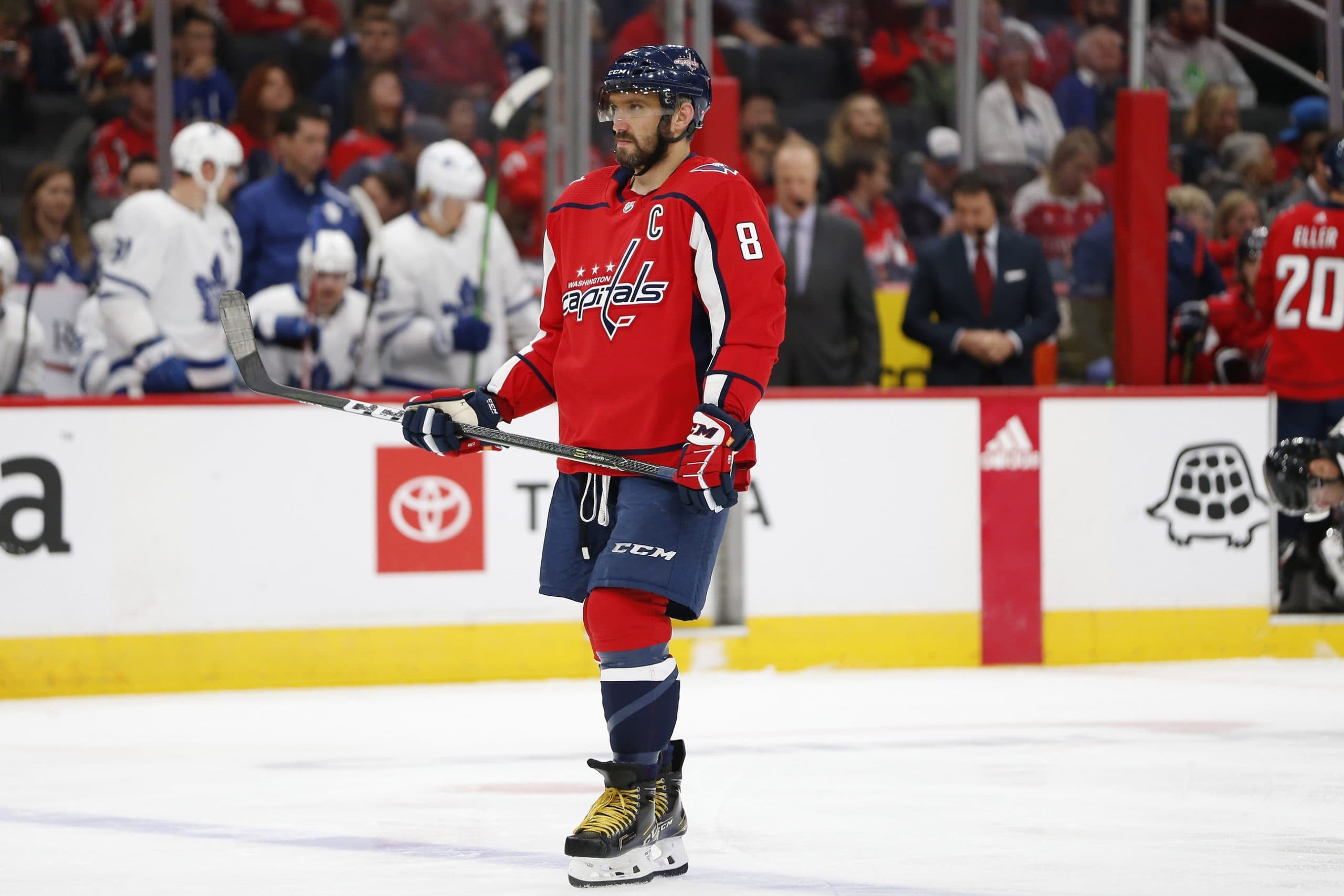 Photo credit:Amber Searls-USA TODAY Sports
Only three active NHL players have scored 60 goals in a single season. Two of them will be on the ice at Capital One Arena in D.C. on Saturday as the Toronto Maple Leafs take on the Washington Capitals.
Auston Matthews is an incredible talent and a safe bet to remain a key figure in the "Rocket" Richard Trophy race for years to come. And yet, as amazing as Matthews is, he's no Alex Ovechkin — at least, not yet.
Ovechkin, 37, scored his 798th, 799th, and 800th NHL goals in one game against the Chicago Blackhawks earlier this week. And while the legendary sniper was held to just an assist in the Caps' 2–1 setback against the Dallas Stars two days ago, you can bet he'll be hungry to find the back of the net at least once more as the Leafs come to town on Hockey Night in Canada.
No doubt: Ovechkin's 800th goal was a huge career achievement and a major historical moment for the NHL. But his next goal might just be an even bigger deal — especially if it ends up being broadcast live on Canada's most iconic hockey show.
Only three hockey players have ever scored 800 goals in the NHL. Wayne Gretzky holds the all-time record with 894; his childhood idol, Gordie Howe, finished his career with 801. Ovechkin, in third place, has 800.
You do the math. With his next goal, Ovechkin will tie Howe for second in NHL history with 801 career goals. Add another, and he'll take sole ownership of second place — with all but Gretzky behind him.
The Leafs are coming off a loss of their own and will be looking to rebound on Saturday. Mitch Marner has yet to go without a point in back-to-back games this season. And you can bet whoever Toronto starts in net — whether it be Ilya Samsonov or Matt Murray — doesn't want to be the goaltender of record for one of Ovechkin's milestone moments, destined to be replayed for eternity.
Here's the bad news: Ovechkin has been killer against the Leafs in his career. In 54 games against Toronto, he's scored 41 goals and 74 points while converting on 16.1 percent of his shots. Going by shooting percentage, he's only fared better against St. Louis (18.6) and Minnesota (18.5).
It's going to take a lot to keep Ovechkin off the board, particularly after he already failed to score against Dallas in his last game. The silver lining for the Leafs might be that the Capitals — save for Ovechkin's record-breaking ways — have been relatively unremarkable this year. They're currently outside the Eastern Conference playoff picture with a 15–13–4 record through 32 games.
Ovechkin getting No. 801 against Toronto on Hockey Night might just be inevitable. (We'll see). But the Leafs would undoubtedly take a trade-off wherein Ovi gets his goal and they get two points.